I've been told by my GP not to read Smith or Gordon but sometimes, I get drawn in by the stupid headline. WTF can he possibly mean? Then it's too late. He begins:
TODAY'S column begins with me going to the pub and drinking Guinness, but bear with me because the pub I visited, and where it is, and the people I was with, all of it does matter. And there's truth to be found in pubs. Even late on Friday night. Especially late on Friday night. And it raises a big question: what are reasonable people to do about the state of Scotland's government? Just so you know, I was at the pub for a good reason: it was open, or at least the pub garden was, and it was raucous and controversial like I remember it. A group of Rangers fans were in doing the groundwork for their march on Saturday and were clearly in no mood to be told they shouldn't be gathering in groups. The landlady of the pub also told me how hard the crisis had been on her and about a face-to-face confrontation she'd had with the First Minister. And in the middle of it all – the chat, the arguing, the noise – was me, looking at my pint of Guinness like it was a miracle.
In another one of his unresearched pieces based just on his 'friends' claiming they had no idea Glasgow would stay in Level 3 until the First minister said so, he goes on to blame the SNP by way of the Justice and First Ministers for inconsistency in the policing of the refugee, pro-Palestine and Rangers 'events'.
It was of course to be expected that some pro-Union commentator like him would have the nerve to blame the Scottish Government for the mass law-breaking of a pro-Union, in some cases openly fascist, group and not the Conservative Party which nurtures it: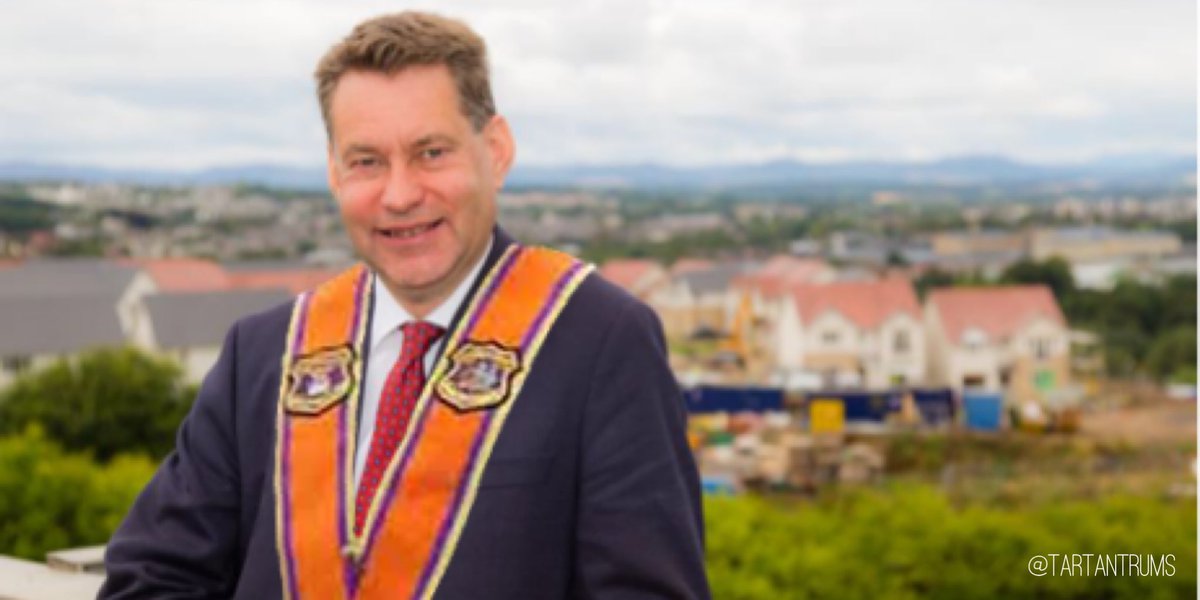 The relatively small, entirely peaceful, event that saved two asylum-seekers from the Home Office, was surely and event all really reasonable folk applauded.
The pro-Palestine protest, equally well-behaved, was in support of a people whose land has been occupied, who are subject to apartheid and extreme violence if they attempt to fight back.
Reasonable? Would reasonable folk like progressive policies? Try these:
Tom Gordon digs deep into the IFS report on Scotland's devolved taxation system and pulls out a negative nugget to suit his agenda. Lying scattered and ignored other than in a wee grudging comment, this analysis by the SNP: A study by the Institute for Fiscal Studies (IFS) has shown that the SNP policies on tax and benefits have created a fairer, more progressive system than is in place in the rest of the UK. The report explains that low-income households across Scotland gain much more from the SNP's progressive tax and benefit reforms, including a top-up to the carer's … Continue readingTom Gordon cannot bear to say: 'Scotland has the fairest, most progressive income tax in the UK'4 COMMENTS
From SNP Media yesterday: A study by the Institute for Fiscal Studies (IFS) has shown that the SNP policies on tax and benefits have created a fairer, more progressive system than is in place in the rest of the UK. The report explains that low-income households across Scotland gain much more from the SNP's progressive tax and benefit reforms, including a top-up to the carer's allowance, more generous housing benefit, and extra payments for families with young children. Taken together, these measures will boost the incomes of the poorest fifth of Scottish households by an average of almost 1.5% this … Continue readingSNP has ensured Scotland has fairest, most progressive income tax in the UK5 COMMENTS
By stewartb What is different and more progressive about Scotland – albeit a place that, yes, is far from perfect! – may be denied by some (e.g. Scottish Labour?); has a tendency to be under-played, deliberately by some; or may be under-appreciated by too many. I suspect this situation is able to persist because of the selective nature of media coverage. The media profile given to a UK Supreme Court judgment today triggered this contribution. Supreme Court blow for care workers There is news today of a UK Supreme Court judgement stating in terms, that residential care workers who 'sleep … Continue readingA progressively different Scotland – example of pay for social care staff5 COMMENTS
From ScotCen: Social Research that works for society on 29th October, further evidence that those living in Scotland are more commonly in favour of progressive, egalitarian, leftist policies, than those in England: For example, people in Scotland (45%) are more likely than their counterparts in England (34%) to feel that it is wrong that people on higher incomes can buy better education than those on lower incomes. There is a similar gap when the same question is asked about health care – 42% in Scotland think that is wrong compared with 32% in England. Scotland's somewhat more egalitarian streak also … Continue readingScotland tends to be more progressive than England7 COMMENTS
Resisting pressure from the Scottish Tories to follow the UK decision to scrap taxes for more affluent house-buyers, for properties up to half a million pounds, Kate Forbes, the Finance secretary, has limited the relief to properties under £250 000. According to Insider: House buyers in Scotland will not pay tax on properties sold for for less than £250,000 after the Scottish Government responded to the Westminister Government's Stamp Duty holiday. The change will mean about eight in 10 house buyers in Scotland will not pay LBTT. The average cost of a residential property in Scotland was £178,991 in 2018-19. … Continue readingFurther SNP progressive taxation decision enables additional £50 million for first-time home-buyers6 COMMENTS
In the Herald yesterday we soon see that the headline really only applies to that one much-loved minority group, estate agents and to those who can : Estate Agents in Scotland have expressed their disappointment after the Scottish Government confirmed it has no plans cut duty on purchasing a home. Reports suggest stamp duty rates in England are to be temporarily revised in the Autumn budget in order to help the property market recover from the current crisis. BBC Business tell us: The chancellor has announced a temporary holiday on stamp duty on the first £500,000 of all property sales in England … Continue readingWidespread approval as Scottish Government sticks to progressive taxation policies11 COMMENTS
YouGov's poll on 7th and 8th November, has some interesting data on attitudes toward taxation and nationalisation which suggest quite clear differences between the people of Scotland and those of the South of England. On raising the basic tax rate to 21% to spend more on public services and infrastructure, 43% of Scots supported this but only 33% of those in the South of England would. At the higher rates, the gap was smaller, but Scots were more supportive of the idea. On nationalising the energy companies, 51% of Scots supported the idea and only 19% opposed it but for … Continue readingProgressive, leftist values: Scotland and the Deep South32 COMMENTS