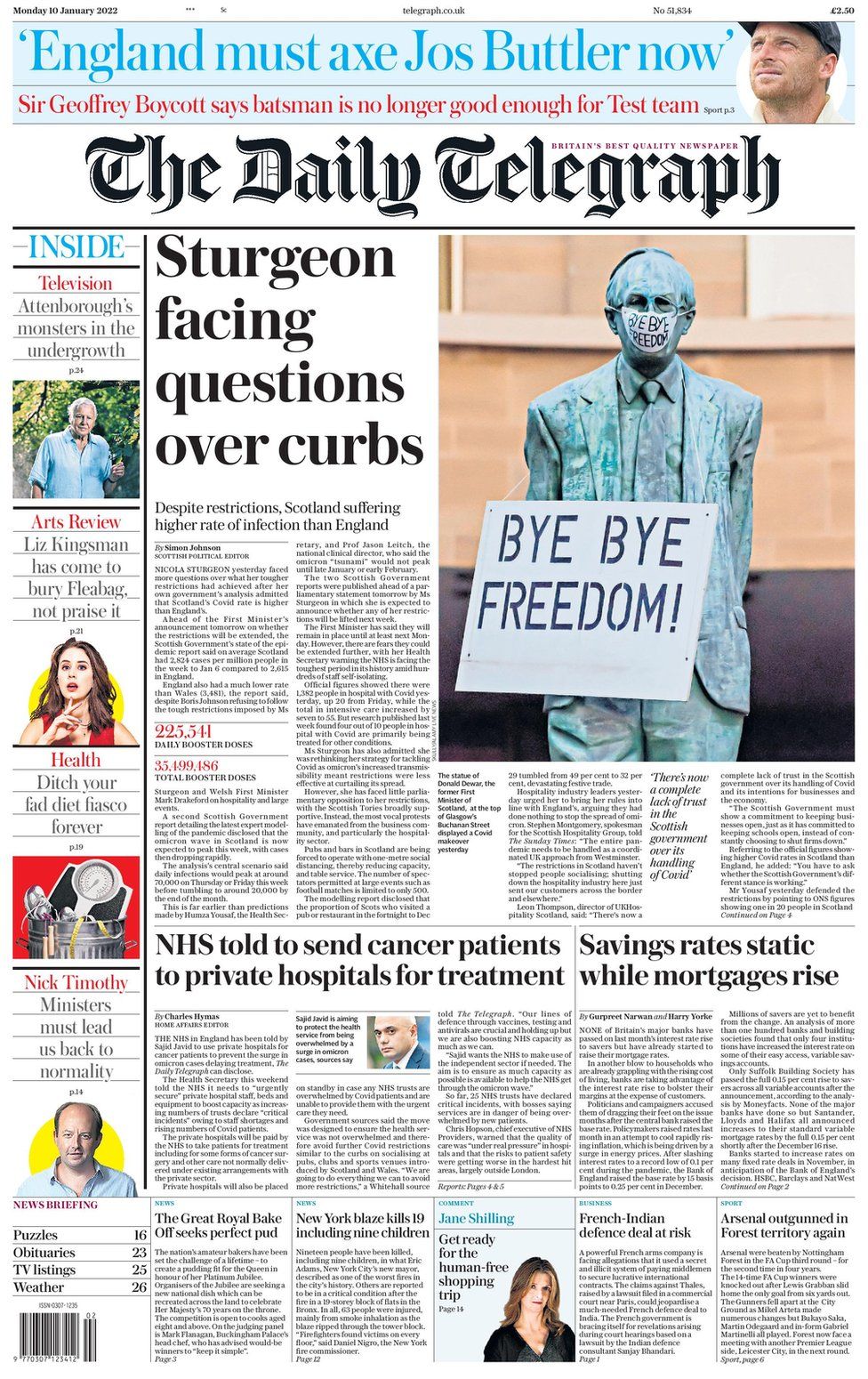 Despite restrictions, Scotland suffering higher rate of infection than England
Yes, yes, dears, the infection rate in Scotland having been lower than that in England since October 1st, started to climb above that on England on January 1st.
The current rates are 260.4 per 100K in Scotland and 251.2 in England.
Over the pandemic, Scotland's rate has at times, but rarely, gone above that of England but, if we're assessing the impact of measures, then the roughly 1 400 000 additional cases and more than 27 000 avoidable deaths, pro rata, might be more useful.
Also, Scotland's 22% lower hospitalisation rate suggests more effective measures.
Sources: