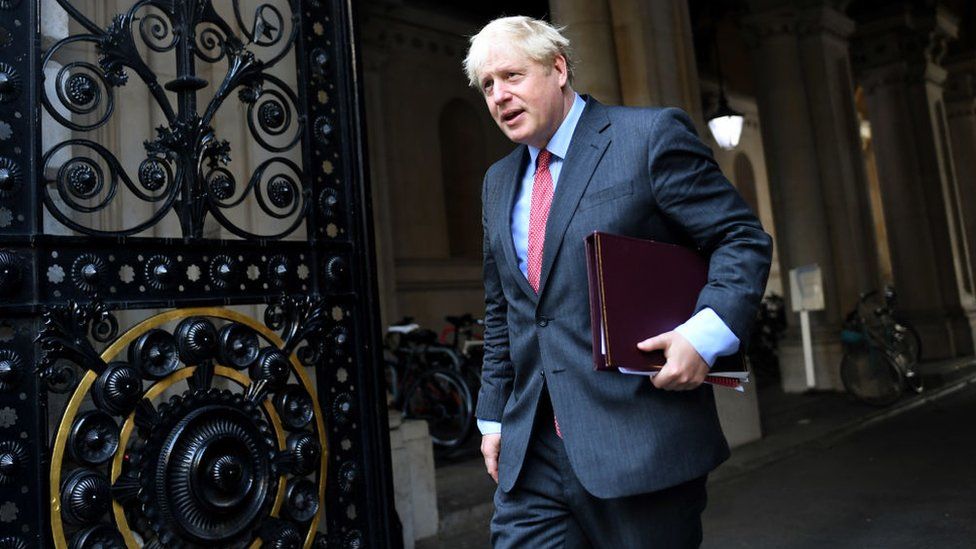 By Alex Lee-MacDonald

Polling consistently shows the public believes the Scottish Government has handled the coronavirus pandemic significantly better than the UK Government but it has become a common refrain among media commentators that the public's interpretation is (to quote John Curtice) "generous". The BBC's Glenn Campbell even went as far as to say the UK and Scottish Governments have had "similar outcomes". Official Statistics though tell a different story and back public opinion – England has a death rate per capita of around 1990 per million, which is about 40% higher than Scotland at around 1400 per million*. This suggests a significantly better outcome in Scotland.
Is that the end of the story though? The media often ignore these widely available statistics so they can present the public as mistaken but on social media when this issue is debated, people sometimes point to Scotland's lower population density and even the lack of a major international hub airport like Heathrow as the reason Scotland's death rate is lower. However, no one (including supporters of the Scottish Government approach) ever seems to consider that there could be other historical factors that mean Scotland should actually have had a significantly higher death rate than England.
First though, other than the Scottish Government's Covid-19 response, are there any other reasons that could explain why Scotland has a lower death rate than England?
It is true that Scotland has a lower average population density than England but in Scotland's case this is not particularly relevant as most of the population is located in the Central Belt. What is more important to consider is the percent of the population living in urban areas which is largely the same in both Scotland and England (around 80%). National Records Scotland has noted that the death rate in large urban areas in Scotland is 3.7 times higher than in remote rural areas (compared to 1.3 times for all deaths) so this is an important factor to consider**. In terms of the 'Heathrow' argument, this is easily disproved as there is no correlation in England between proximity to Heathrow and Covid-19 death rate. The higher death rates are in regions of England that are no more closely connected to Heathrow than Scotland's Central Belt.
In reality, looking at the factors that are known to lead to higher Covid-19 mortality, Scotland has some significant disadvantages in the Covid-19 pandemic compared to England. Age is one of the most important factors determining Covid-19 mortality so an older population will likely see more deaths. Scotland has an older population than England with a median age of 42 in Scotland compared to 40 in England so, all things being equal in terms of Covid-19 response, you would expect Scotland to have a higher death rate. Socioeconomic status is also an important factor in Covid-19 mortality and England has a different socioeconomic profile (on average) to Scotland, largely due to the affluence of London and the South East.
Given all the factors that can affect Covid-19 mortality, the best way to assess the Scottish Government's Covid-19 response compared to England (or other UK nations)*** is to find a comparator region within the UK that has similar characteristics to Scotland. As noted by the Nuffield Trust, a number of studies (including a recent Institute for Government report) have previously argued that, when comparing health outcomes/NHS performance across the UK, Scotland (and other devolved nations) should be compared to North East England. The Nuffield Trust argue that the "North East region looks to be a good choice of comparator as it is similar in scale, morbidity and socioeconomic characteristics" to Scotland (and the other devolved nations). The North East also has a slightly older population than England with a median age of 41 years, though still one year younger than Scotland. In addition, the North East has a similar percentage of the population living in urban areas as Scotland.
North East England is therefore probably the best comparator region**** we have to assess the Scottish Government's Covid 19 response (so far) compared to the UK Government's response in England. The North East currently has a death rate of around 2230 per million while Scotland has a death rate of around 1400 per million. It therefore has a Covid-19 death rate around 60% higher than Scotland's current death rate, illustrating that basic Covid-19 death rate comparisons between Scotland and England actually flatter the UK Government.
Given the North East's slightly younger population, we can be fairly sure that if Scotland's Covid-19 response had been run entirely by Westminster, the death rate in Scotland would have been about 60% higher than it is currently. This is definitely not a "similar outcome".
*This is using the comparable deaths within 28 day of a positive test measurement. England's death rate is 30% higher than Scotland using the Covid-19 on death certificate measure but the disparity between Scotland and England's care home death figures suggests there was a significant issue with death certificates in England correctly identifying Covid-19 at the start of the pandemic. The authors of a University of Stirling study noted that, although Scotland had "the highest proportion of care home deaths attributed to the virus, it had a lower proportion of excess deaths in these facilities compared to England and Wales…This may reflect differences in testing practices and death registrations across the nations". The positive test within 28 days measurement is therefore a better measure for the purposes of comparing England and Scotland's Covid-19 response as it uses the exact same criteria across the UK.
**It should also be noted that Northern Ireland which is the only area of the UK with a lower death rate than Scotland has a significantly lower percent of the population living in urban areas (as does Republic of Ireland)
*** Given that Scotland has limited powers over key policies like borders; financial support for business and self-isolation; and sick pay, it is only fair to make comparisons between the UK nations when assessing the Covid-19 response of the Scottish Government. In fact, even this comparison is unfair to the Scottish Government as Scotland, unlike England and Wales, did not have full legal powers to lockdown until the Coronavirus Act 2020 was passed in late March 2020, when the epidemic was already out of control. At this point, most of the cases/deaths in the first wave were already baked in, given how long it takes to get a Covid-19 epidemic under control even with an effective lockdown.
****There is never going to be a perfect comparator region. It should be noted that Scotland has a higher average income than North East England and this could potentially affect North East England's usefulness as a comparator region. However, if we look at East of England, which has a very similar average income to Scotland (both are the highest in the UK outside London and the South East) then we can see that this issue does not affect our conclusion as East of England has a very similar death rate to North East England. In fact, East of England is potentially also a good comparator region for Scotland as it has a median age of 41; a similar average income; and similar level of benefit claimants though it is slightly more rural than Scotland. East of England has a death rate 54% higher than Scotland, probably slightly lower than North East England mostly due to its more rural population (though higher average incomes will probably also play a part).