On Monday 21st, MSM_Monitor spotted the BBC double standards, in only BBC Scotland and opposition parties seeing the need to 'politicise a health briefing during a pandemic' and effectively 'provide a platform for the new Scottish Tory leader.'
BBC Wales did not do the same to their Labour FM and there was, to my knowledge, no pressure from the pro-independence opposition demanding the right to provide 'other voices and perspectives' as Donalda MacKinnon, BBC Scotland director claimed were needed here.
Yesterday, we could see evidence of the same double standards in action.
In Covid-19 in Wales: What do the stats tell us? we find this:
We seem to be bombarded with different measures, but what do they mean and how does Wales compare with other parts of the UK?
and this: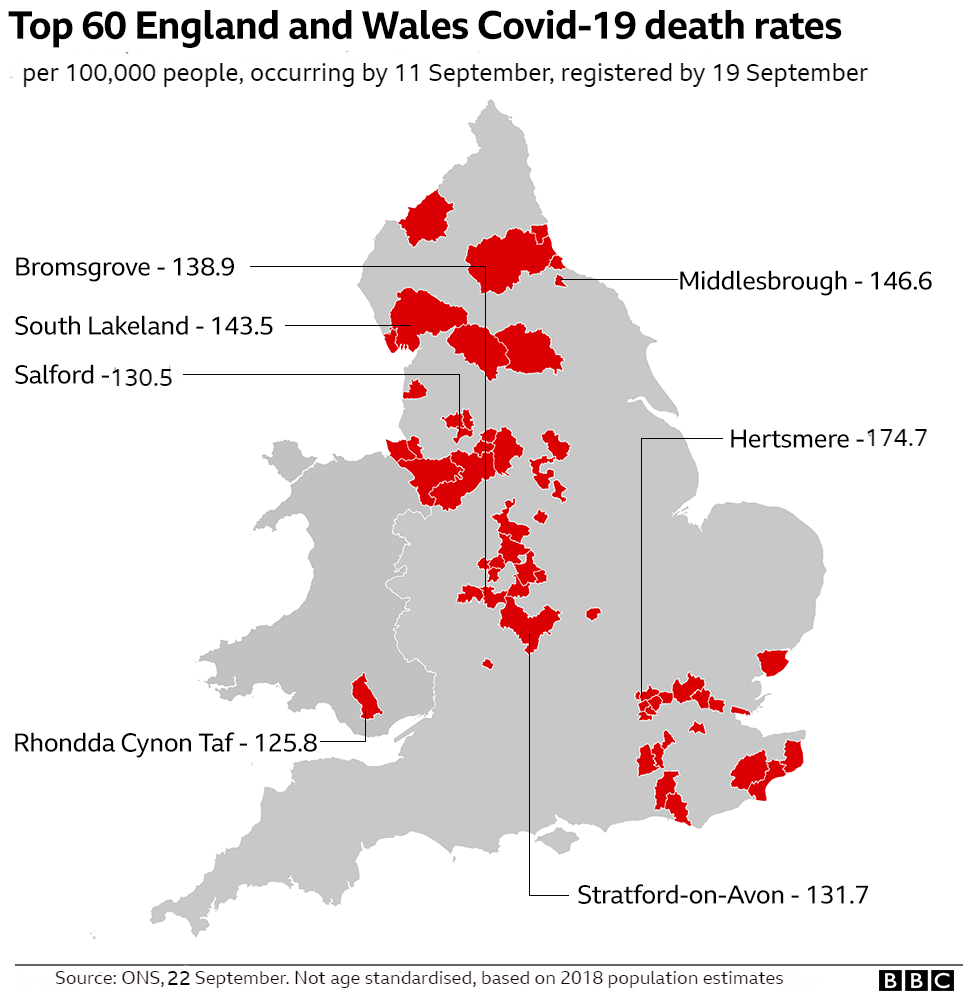 and this:
The point is clear: Compared with much of England, Wales is doing not too badly.
On the same day, BBC Scotland offered us Coronavirus in Scotland: Where are the latest cases?
https://www.bbc.co.uk/news/uk-scotland-53511877
The word England does not appear at all. To my knowledge BBC Scotland does not indulge in such comparison.
When I make such comparisons, as I often do, to highlight relatively better performance in Scotland, accusations of statistical meaninglessness, schadenfreude and whitabootery arrive.
So when I write:
Look, over the six months of the pandemic, the infection level has been 35% higher [5 849 per 1m in England compared to 4 315 per 1m in Scotland] and the death level has been 45% higher [658 per 1m compared to 458 per 1m].
https://talkingupscotlandtwo.com/2020/09/22/longtime-independence-supporter-repeats-clear-lie-that-scotland-has-not-done-better/
I hear:
'You can't compare England and Scotland. They're too different'
or
'None of that matters. Scotland is still not good enough.'
The double standards do not end there. Readers may remember this:
https://talkingupscotlandtwo.com/2020/07/29/how-bbc-wales-offers-us-clear-evidence-of-bbc-scotlands-anti-scottish-bias/