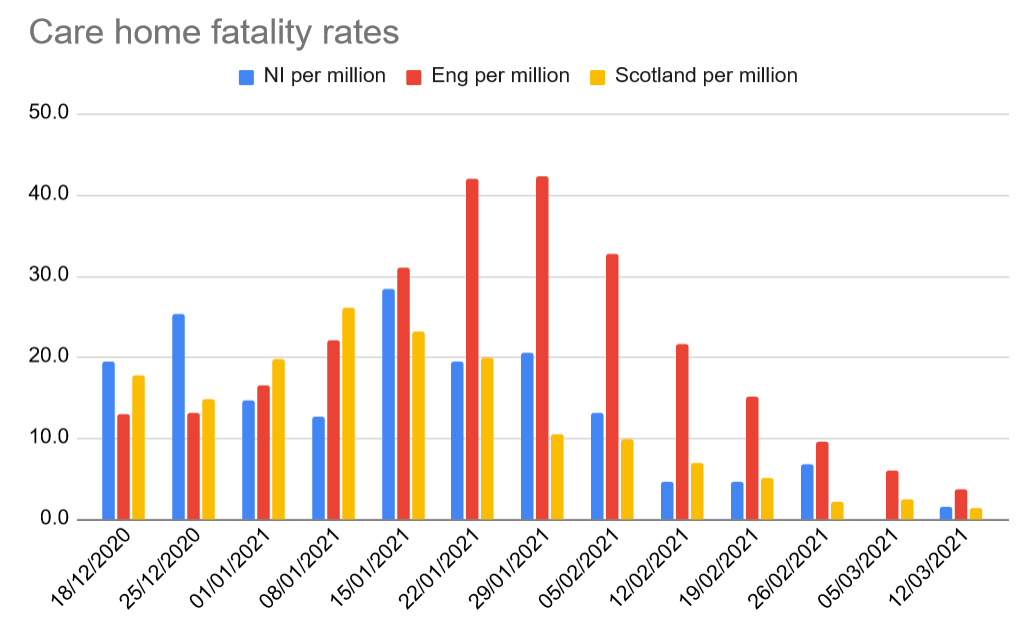 The above graph revealing starkly the cost in lives of the failure in England to fully implement the JCVI guidance and vaccinate care home residents before all other groups was compiled by Na Sirf Musiqi https://twitter.com/nasirfmusiqi from official sources.
It's a story never told on MSM. It's a far greater sin than wasting money on wallpaper.
This shows the impact of the vaccinations as the began to confer immunity on many in Scottish care homes from the middle of January 2021: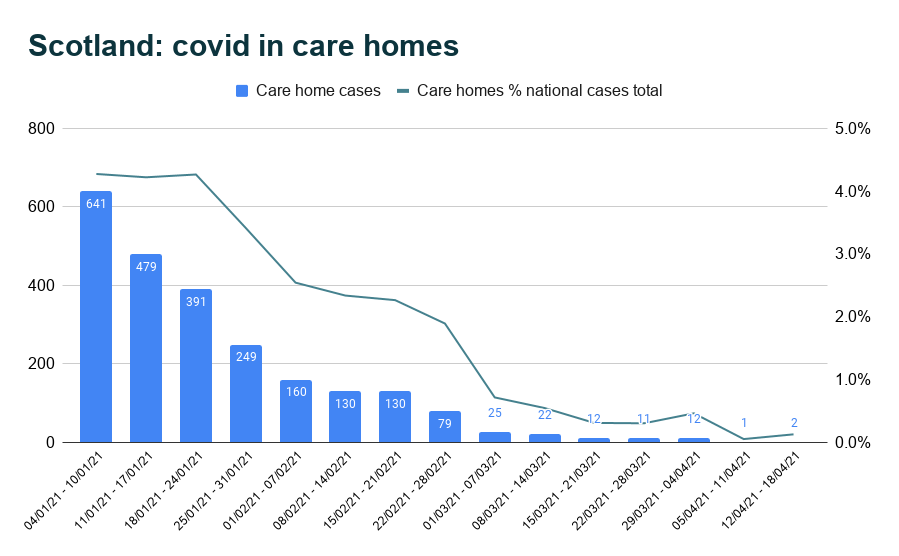 Another story never told.