As Scotland's pretty moderate taxation changes begin, the Telegraph launches into one more of the 'brain drain' stories we've heard for a decade now. Sometimes selfish bar stewards shout that they're off but then later, never do.
So-called experts predict an actual movement of large numbers of well-paid professionals but the evidence is never published in even the lowest impact academic journals.
It's just another classic moral panic, a teeny phenomenon amplified by media and ridden by a few journalist who care little for facts.
The headline cries out 'How Nicola drove' but by the opening line of the text, it's 'Scotland is risking an exodus.'
In the third paragraph, we hear 'Experts warn Scotland could see many of it's top-earning workers move south', but then, only in the final paragraphs does he not offer the actual evidence with 'the SNP risks creating a 'brain drain' across the border.
Once more they have nothing.
If the Telegraph's expert has no actual evidence from any previous brain drain, might that mean there is none?
There is, globally, some evidence that such drains don't exist.
I'll come to that but first, why would top-earning professionals flee the very place in which they've managed to get a top-earning job? Second, would they flee to a place where their children have to pay tuition fees, where their parents have to pay heavy prescription charges, where the crime rate is twice as high or where the local health service is far less functional?
Think about it.
Evidence?
In October 2022, we saw this:
Predictable as clockwork, tax increases in Scotland are being touted by the not-so-brainy journalists we have to suffer here, as risking a 'brain drain.' Were there such a thing in the Express or in most other Scottish Unionist newspapers (SUN), would we notice? I think not.
In January 2019, I spent some time showing that this notion never survives a collision with the evidence (I do like that line), triggered by a report in the Scotsman. Such is my contempt for such churnalism and, of course, my intrinsic laziness, I'll just repeat it again, below:
The Scottish Conservatives Branch's, Temporary Press Liaison Officer, Murdo Fraser has alerted the Scotsman to a serious problem of imminent tax-flight by Scotland's better paid individuals:
'While many people will not have much sympathy for the decrease in higher incomes, further tax increases could push this income bracket to leave and deny Scotland any tax take. However, the SNP tax hikes will also charge middle earners more compared to the rest of the UK, which, after such small wage growth, seems punitive.'
Fraser seems to have been unable to include factors such as free student tuition, care for the elderly or free prescriptions into his overall assessment of the tax burden in Scotland.
The Scotsman has, unusually [:-)], failed to undertake any proper background research to establish the basis or lack of basis for Fraser's claim.
However, a US study of every million-dollar earner, reported in the Guardian in 2017, does not support him:
'Only about 2.4% of US-based millionaires change their state of residence in a given year. Interstate migration is actually more common among the US middle [working] class, and almost twice as common among its poorest residents, who have an annual interstate migration rate of 4.5%.'
The greater mobility among the poorer residents, reflects the lack of welfare benefits and worker protections in the US compared to those in Scotland. Even the low-level of mobility of millionaires in the US may be higher than we should expect in Scotland given the additional pull factors here of lower crime, a more efficient health service and more attractive recreational environment than is available in England.
Further evidence undermining Fraser's notions comes from Forbes, also reported in the Guardian in 2017:
'Analysis of this list shows most of the world's billionaires – about 84% – still live in their country of birth. And among those who do live abroad, most moved to their current country of residence long before they became wealthy – either as children with their parents, or as students going abroad to study (and then staying). The world's billionaires largely live where they were born or where they began their careers. Only about 5% of world billionaires moved abroad after they became successful. These individuals readily fit the stereotype of a "transnational capitalist class" – unplugged from their nation state, travelling the world for some combination of tax avoidance and cosmopolitan lifestyle.'
https://www.theguardian.com/inequality/2017/nov/20/if-you-tax-the-rich-they-wont-leave-us-data-contradicts-millionaires-threats
So, just the word of one partisan member of a party dedicated to low-taxation is all you need for a report, 'Scotsman.?'
The above Scotsman writer had not even researched their own reports:
Scots `brain drain' to rest of the UK has reversed this century
The traditional "brain drain" from Scotland to the rest of the UK has been reversed in recent decades, a new study has found.
By Scott Macnab
Published 3rd Sep 2020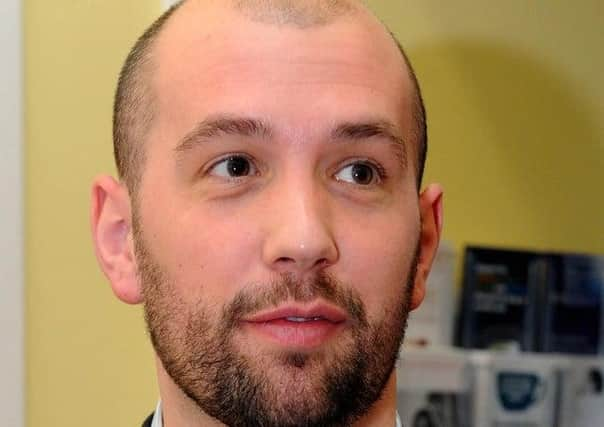 People moving up from the rest of the UK has boosted the population north of the border by 137,000 since the start of this century, according the Expert Advisory Group (EAG) on Migration and Population.
This has reversed the "historical trend" of Scotland being a nation of net population outflow.
https://www.scotsman.com/news/politics/scots-brain-drain-to-rest-of-the-uk-has-reversed-this-century-2960322