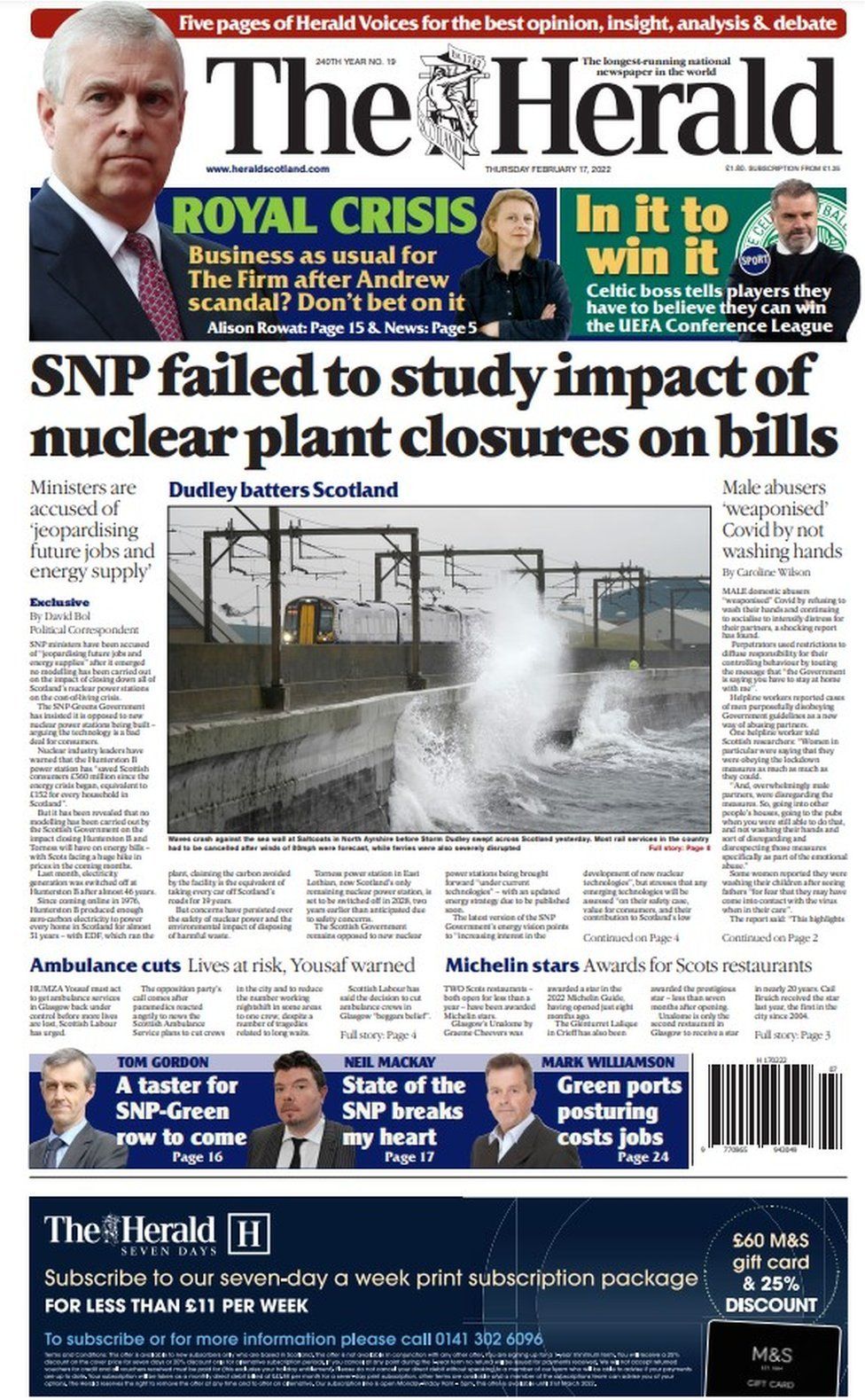 Unsafe and past their best, Scotland's nuclear power stations are not wanted by the people. We have massive gas production, four times our needs, even greater renewable wind generation with prospects of powering the entire UK.
The bills are going up because we are not independent and able to exploit our own natural resources and because we are, despite them, subject to the lack of modelling or even cigarette pack scribbling, of the Tories in Westminster.
Somehow, we must share the costs of Russian gas just as we shared the cost of Saudi oil – because we're in the UK.