For some time now Jillian Evans, head of health intelligence at NHS Grampian, has been Reporting Scotland's go-to for epidemiology, ahead of profs Sridhar and Bauld, both clearly dangerously prone to say something positive about the FM or the Scottish Government's pandemic measures.
Today, at least on the website, Evans has told some truths uncomfortable for those covering the PM and for BBC Scotland's radio call-in shows such as GMS, Mornings with Kay Adams or Drivetime with John Beattie.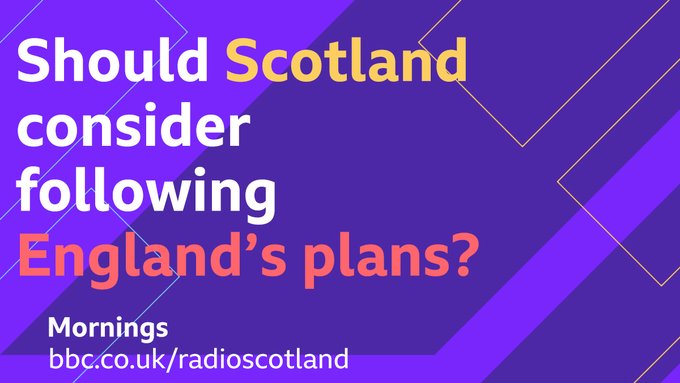 Only days ago, Kaye Adams was asking callers if we should follow the PMs impulsive decision to end all pandemic measures by the end of the month.
Three days ago, he said:
Provided the current encouraging trends in the data continue, it is my expectation that we will be able to end the last remaining domestic restrictions, including the legal requirement to self-isolate if you test positive, a full month early.

https://www.reuters.com/business/healthcare-pharmaceuticals/uk-pm-johnson-says-end-covid-self-isolation-requirement-this-month-2022-02-09/
Evan is reported as saying:
Advice from the scientific community and the WHO (World Health Organization) is when you're coming out of a peak or a spike, you do so slowly and you do so cautiously. I would argue at this point in time, certainly the potential of removal of self-isolation would be a step too far. The worst thing that could happen is that we remove things too quickly and we end up undoing a lot of the good that we've done and worked so hard for.

https://www.bbc.co.uk/news/uk-scotland-60359600
It will be very interesting to see if this goes beyond the website to Reporting Scotland today.