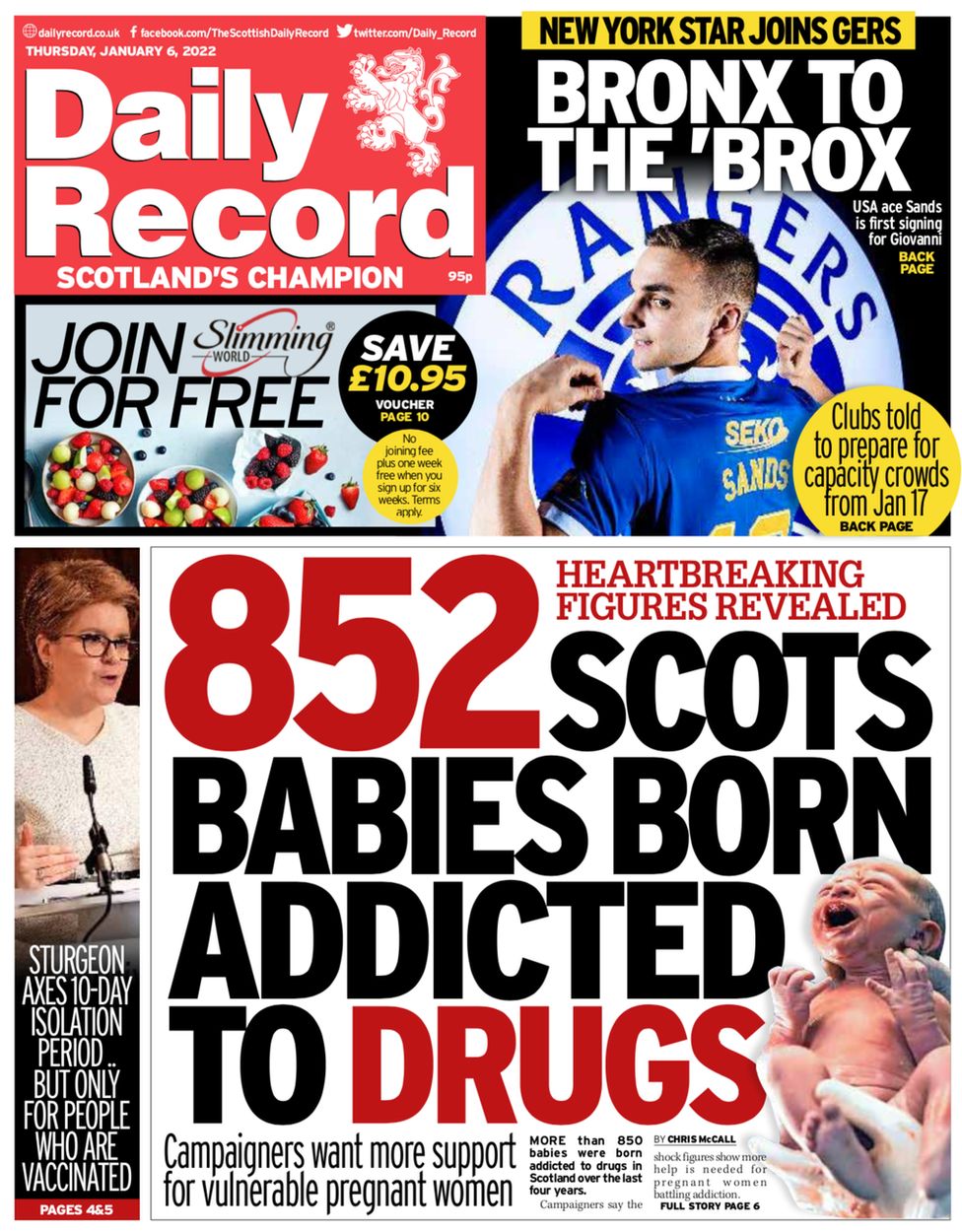 The data from Cole-Hamilton's FoI in Sky News:
At least 852 babies have been born addicted since April 2017 in Scotland, new figures have revealed.

The worst year since then was 2017-18 when 249 such births were recorded, then 205 in 2018-19 and 173 in both 2019-2020 and 2020-2021.

In the first part of 2021-22, a further 52 babies were born addicted, according to the figures compiled by the Scottish Liberal Democrats using data obtained under Freedom of Information.

https://news.sky.com/story/heartbreaking-at-least-852-babies-born-addicted-in-scotland-since-2017-12509838
So, 52 in the first part of 2021 and perhaps 104 altogether? A 40% fall. 173 last year compared to 249 in 2017-18, a whopping 30% fall.
The SNP policies?
Between April and June 2020, 95.3% of the 7,195 people who started their first drug or alcohol treatment waited 3 weeks or less, an increase from the same quarter in the previous year (93.4%), which may be in part attributable to a fall in the number of completed waits during the quarter (10,560 in April to June 2019).
https://beta.isdscotland.org/find-publications-and-data/lifestyle-and-behaviours/substance-use/national-drug-and-alcohol-treatment-waiting-times/
The target is 90% and NHS Scotland has been beating it for years, to widespread media inattention.