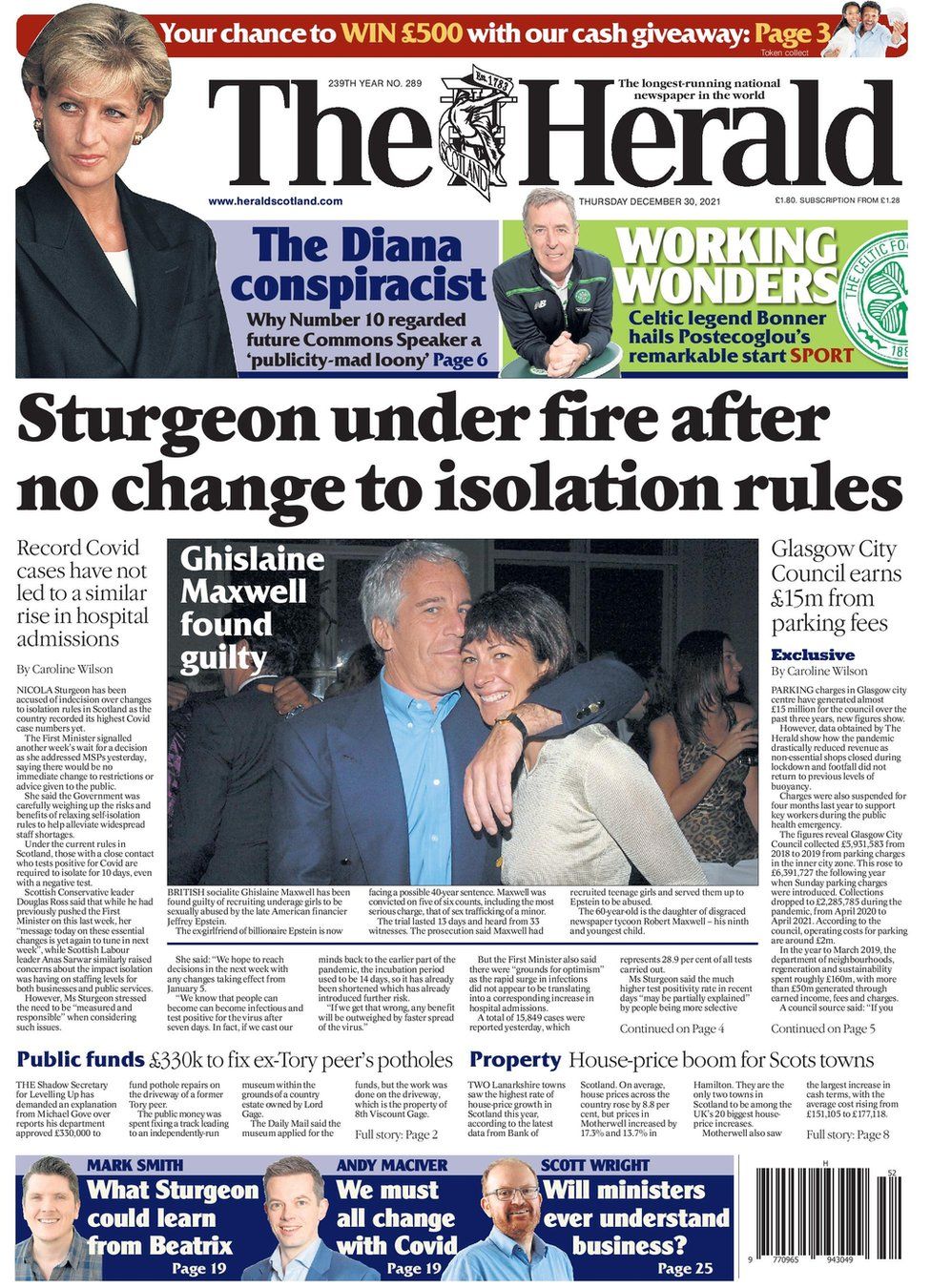 First the 'fire'. What a surprise, dumb-dumb bullets from a failed dentist and a failed farmer.
The Herald prides itself on its professional values and being trusted so the above will be balanced by a prof or two? Nope.
I'll get them for you. Recently:
Since the early stages (2 May 2020):
In terms of communication going forward, I must say I think the Scottish Government has been far better and more transparent than some other parts of the world, including Westminster, from my personal view, but the communication needs to be nuanced. So, in Scotland, the first thing we must build, and I think we have a lot of it already, credit to the First Minister and her team, is trust. Trust in the Government and then once we start to ease the lock-down, using Ireland as an example, where I think their government's been quite clear.
Professor Linda Bauld on BBC Scotland.
Enough? No? How about the World Health Organisation's special envoy on October 27 2021:
The Covid-19 special envoy for the World Health Organisation has said Scotland has handled the Covid pandemic "remarkably well" and its "spirit will shine through" to inspire Cop26 delegates to match the country's level of precaution.

https://www.thetimes.co.uk/article/envoy-dr-david-nabarro-praises-pandemic-performance-wkxfm7gpk
So, three profs and a special envoy against Sarwar and Ross? The Herald's purpose is?