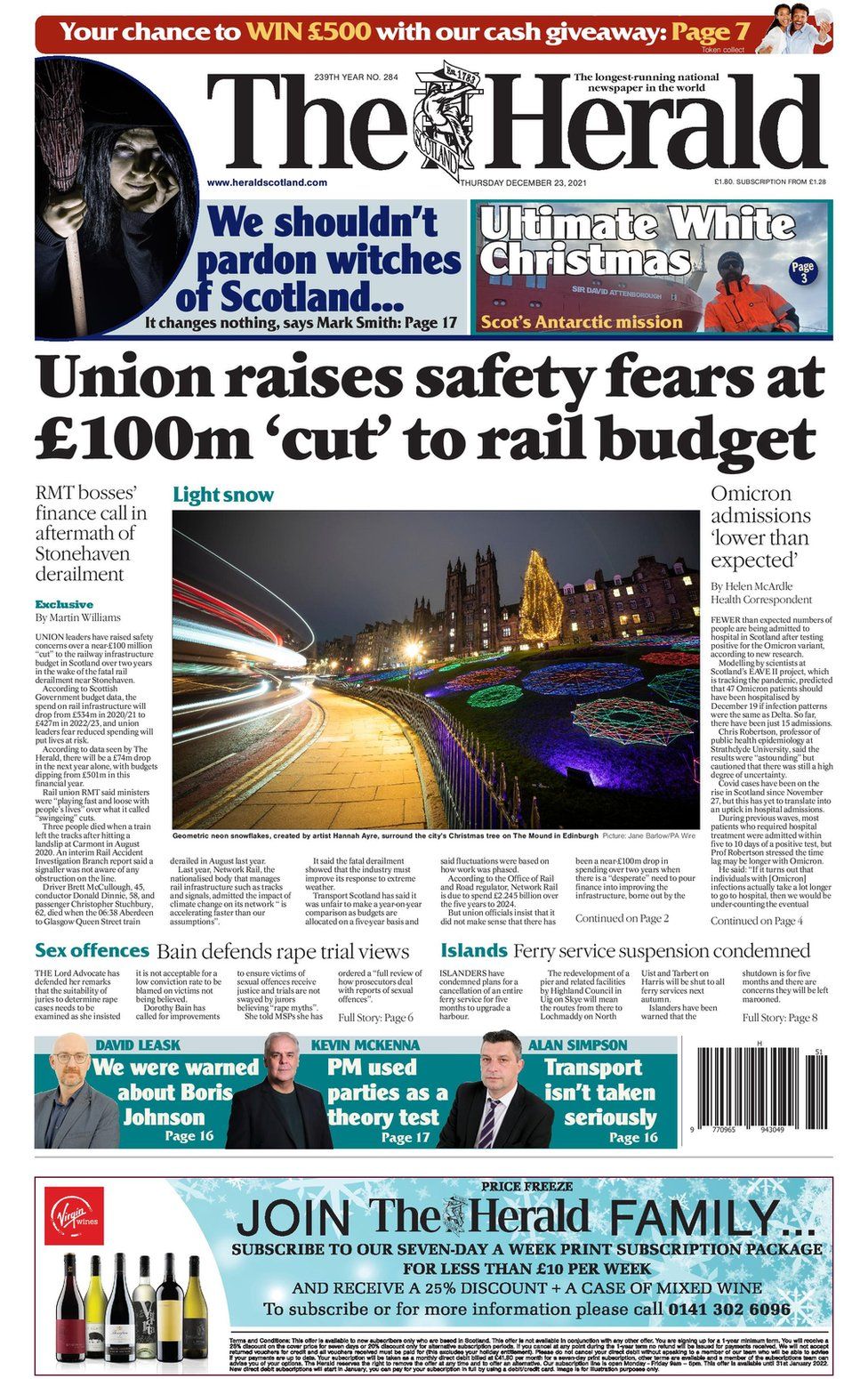 The Rail Accident Investigation Branch has released a new Interim Report covering their findings of the Stonehaven rail crash. Back on the 12th August 2020, a ScotRail HST collided with washed-up debris near Carmont following heavy rainfall, resulting in the death of three people (the driver, conductor and a passenger), as well as causing injury to six other people.

Data from 1T08 showed that it was travelling at 73mph, less than the permitted 75mph.

https://www.railadvent.co.uk/2021/04/stonehaven-rail-crash-raib-release-new-report-into-fatal-accident-caused-by-stones-on-the-line.html
The following night on BBC Scotland's The Nine, 14 viewers saw
James Cook, repeatedly interrupted the Scottish Transport Secretary, Michael Matheson to say:
Well, exactly! Well, that's rather the point! Isn't it. We hear that there are these problems. In 2014, a report specifically mentioned this exact area being greatly affected by earth-slips. A report last month warned that there had been over six times more flooding events in the year to 2019/20 and earthworks failures nearly trebled. Did you read that report? And if so, what action did your government take on it?
For whatever reason, Matheson did not expose Cook's misrepresentation of the responsibilities for rail infrastructure and allowed him to burst in again with a further implication.
Let's be clear. Rail infrastructure, the track, the signals and related hardware, and critically, the prevention of landslips onto the track, is a reserved matter, presumably in case the UK Government ever feels the need to use it for some strategic purpose which the Scottish Government might object to and try to obstruct.
Full responsibility for the funding, the maintenance, the inspection and the warning to operators of risk, lies with the UK agency Network Rail which in turn is responsible, only, to the UK Minister. The report was a report for that UK minister and though the Scottish Government may or may not have received a copy, it could not have acted upon it.
Why was Cook not aggressively asking Grant Shapps, the UK Minister for Transport, the questions he misleadingly threw at Matheson?
Today, years later, why is the Herald misleading its handful of readers?