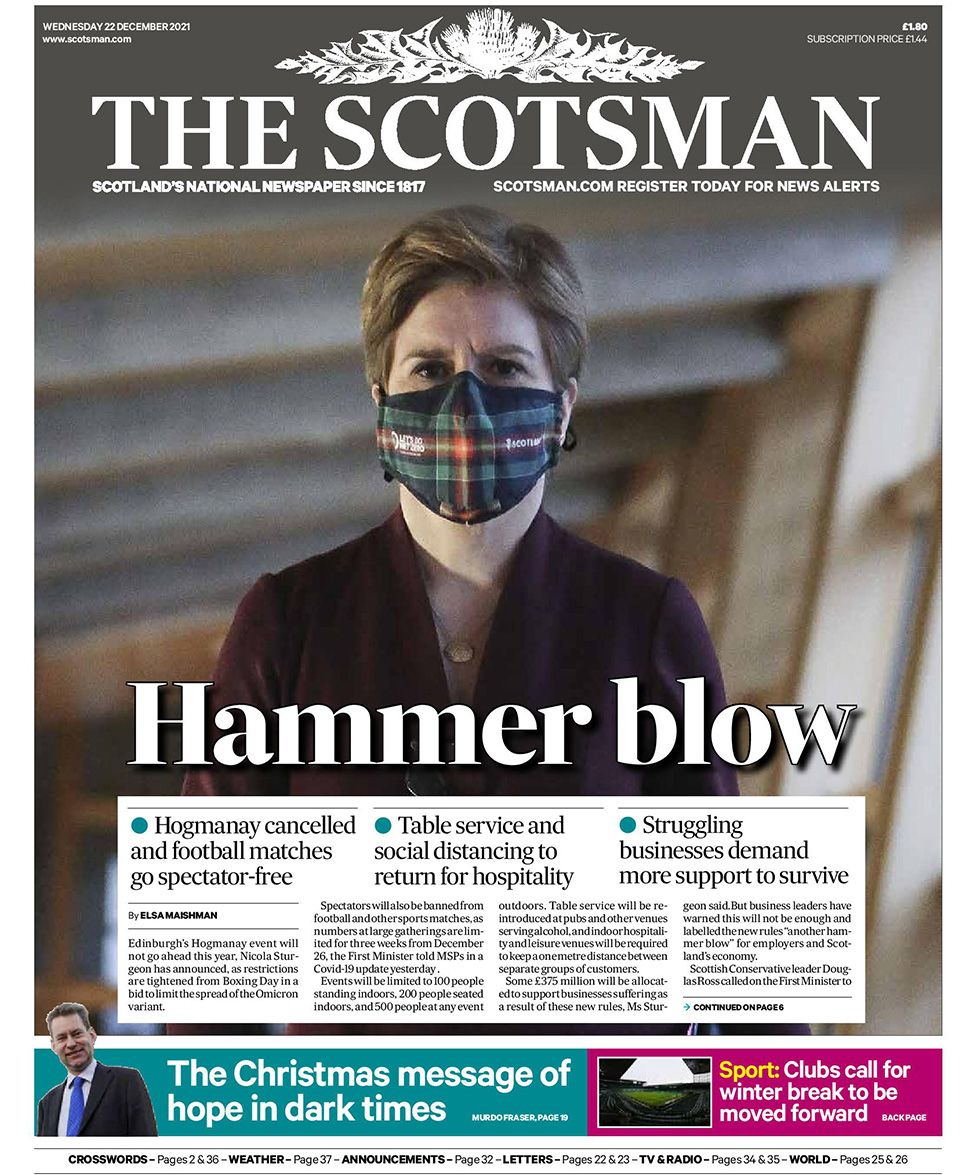 Other than the Scotsman's residue of unionist trolls, that front page must disgust most.
In opinion poll after opinion poll, the most popular, the most trusted political leader in the UK, presented as the hard, ruthless face of damage to part of the economy, as that is who she is.
Trusted by well over twice the percentage who trust Johnson or, in Scotland, Ross or Sarwar. Following the advice of scientists, supported by a massive majority and with the courage to implement it in the interests of the people, Scotland's first minister deserves better from the media she hesitates to criticise, for all their flaws.
Here's a more intelligent assessment of the situation from an Englishman in St Andrews: