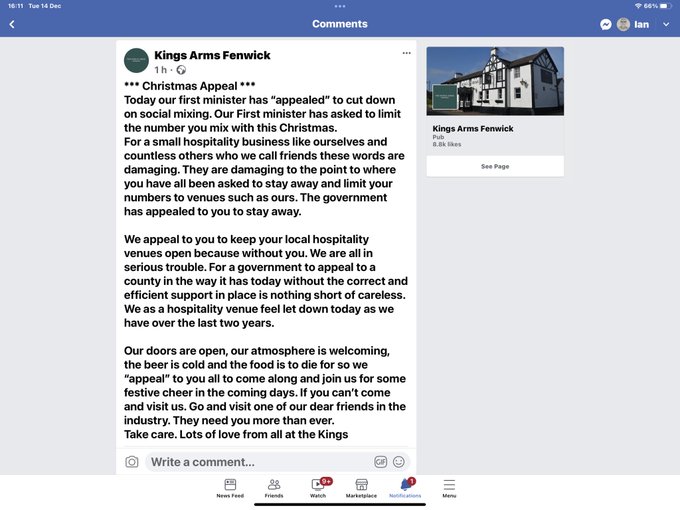 The confident grasp of virology and epidemiology held in almost hostelry in the land never fails to astound. The Kings Arms Fenwick has launched into social media with an appeal to ignore government guidance and just keep on eating and drinking, happy to bray/spray, in crowds from all parts.
Do they not believe profs Sridhar and Bauld? Do they just not like thae smart alecs roon here?
Do they not care about the loss of life. Some things are more important than life?