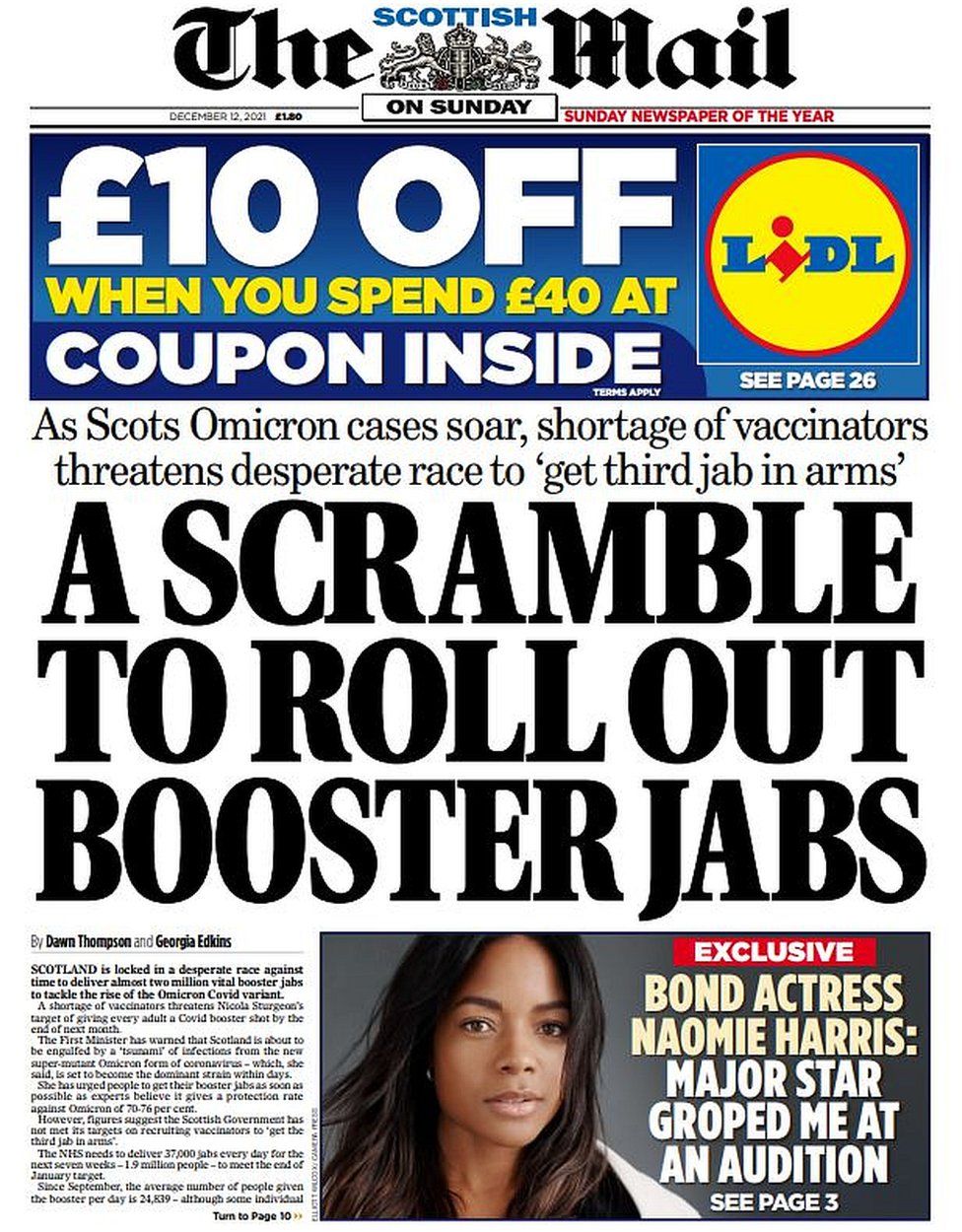 Based on, for them, quite advanced arithmetic, the Scottish Daily Mail, have calculated that we won't hit the end of January target at the current rate and that, they hear, we might not be recruiting enough jaggers.
Leaving aside, the thought that surely any soldier who has passed bayonet practice could be drafted in to save us, have they see this?
So, well ahead of the pack and climbing steadily.
38.7% in Scotland have had a booster while only 34.3% in England. There's no sign they'll catch us on the way to the line and, in Northern Ireland, heads must roll.