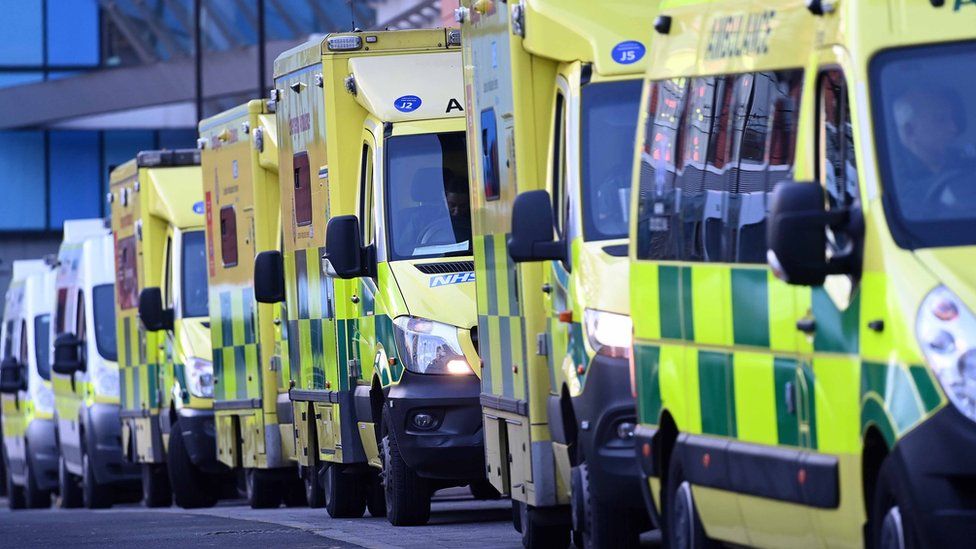 By stewartb
The latest statistics (for November) on A&E waiting times in England have now been published. A summary is provided at the end of this post alongside NHS Scotland's latest figures for comparison. However the prime purpose of writing is not just to reproduce statistics but to share some more insights into how NHS England designs its performance metrics differently from the NHS in other parts of the UK.
A&E waiting time measures – England style
Misleading reporting by the BBC of A&E waiting times performance across the UK has been raised numerous times here on TuS. I'd like to share some further insights on this fraught issue courtesy of an official publication from the government of Northern Ireland. The Information Analysis Directorate of the NI health department has issued this: 'Emergency Care Waiting Time Statistics – Additional Guidance'. A key part of the document is a section entitled 'Data Comparisons with other UK Jurisdictions'.
See https://www.health-ni.gov.uk/sites/default/files/publications/health/hs-niwts-ecwt-guidance_3.pdf
Its focus is actually more specific: it is on how A&E waiting times performance is measured in England. It concludes: '… we would strongly advise readers against making any comparisons between Northern Ireland and England on their respective 12 hour measurements'.
Before turning to this 12-Hour measure, it is worth reporting that NI guidance correctly emphasises: 'When comparing emergency care statistics it is important to know the type of department. Emergency care information sometimes refers only to Type 1 departments, and is not comparable with data which refers to all EDs' (i.e. A&E departments). BBC take note!
The NI document adds: 'Two key differences are as follows: (i) waiting times at Type 1 EDs are higher than at other ED Types; (ii) fewer patients are admitted to hospital from Type 2 or 3 EDs.' (Type 1 departments, broadly equivalent to 'Main' A&E departments in Scotland, are what most would recognise as 'A&E' if only from watching TV's Casualty!)
Now I was aware of the importance of these differences but not of what came next in the NI document! It confirms that NI and England both have a similar 4-hour waiting time target, which monitors the total length of time patients spend in A&E departments from arrival to discharge or admission. But then it brings to public attention this further detail:
'It should be noted however that whilst they measure the same time, there is a slightly different model of the emergency care service provision in England to Northern Ireland. For example, England INCLUDES Walk-in / Urgent Care Centre's where almost all patients are seen and treated within 4 hours. This may result in England RECORDING A HIGHER proportion of patients treated and discharged within 4 hours.' (my emphasis)
In effect this NI document is indicating that the 'model' in England favours a better performance (statistically) against the 4-hour performance target!
On the 12-Hour measure
As noted before on TuS, the differences over a 12-Hour measure across the UK are even more marked. The NI government guidance is useful here by providing a clear, 'official' explanation which nails the distinction:
'Although England and Northern Ireland both produce information on a 12-hour basis, this information is not equivalent and should not be compared. Comparable information to that produced in Northern Ireland is NOT available for England.
'In Northern Ireland, the 12-hour emergency care waiting time target monitors the TOTAL LENGTH OF TIME SPENT in emergency care departments from arrival to discharge home, or admission for all attendances at emergency care departments. (my emphasis)
'In contrast, England reports the number of attendances who, having had a decision to admit, waited longer than 12 hours to be admitted to hospital. This is ONLY PART OF THE TIME WAITED by patients in emergency care departments and EXCLUDES THE TIME WAITED between arrival and the 'Decision to Admit'
However, this is not even the full extent of the 'difference' as the NI guidance notes. On NHS England's reporting of the longer than 12-hour metric:
'PATIENTS WHO ARE NOT ADMITTED to hospital from emergency care departments ARE ALSO EXCLUDED'.
The NI document provides the following graphic which helps to makes the difference crystal clear:
(A fuller comparative account of all four NHS organisations' use of A&E waiting time performance measures can be found here: https://gss.civilservice.gov.uk/wp-content/uploads/2017/01/UK-Comparative-Waiting-Times-AE-final.xlsx )
Latest waiting time statistics in NHS England
The NHS England waiting time statistics can be found in full at the link below.
(https://www.england.nhs.uk/statistics/statistical-work-areas/ae-waiting-times-and-activity/ae-attendances-and-emergency-admissions-2021-22/ )
Key numbers for Type 1 (main) A&E departments in NHS England are as follows:
November attendances meeting the 4-Hour waiting time target = 61.9%

the equivalent figure for October = 61.9%
So November's statistic records a similar performance to October's which was the worst on record. Call me a cynic but presentationally it's surely a relief for the Tory government that the November figure is not a new 'worst on record'!
However, the Royal College of Emergency Medicine (RCEM) makes a notable observation on these new data on the 4-Hour measure:
'.. this figure is still the worst on record and is 15 percentage points lower than the percentage for November 2020 (76.8%). It is worrying that even with a significant drop in attendances, this target is the lowest on record, showing that staff are struggling to admit, transfer, or discharge patients within 4 hours.' (See https://rcem.ac.uk/data-statistics/)
November attendances waiting more that 12 hours = 10,646 patients, the highest ever figure

the equivalent figure for October = 7,059 patients.
The increase in numbers waiting over 12 hours (3,587) is a remarkable 50.8% higher than in the previous month. The RCEM notes the total for November is a 397% increase compared to November 2020.
For perspective: A&E waiting time statistics for NHS Scotland
NHS Scotland reports performance on A&E waiting times weekly: NHS England only reports monthly. (So four times the opportunity for BBC Scotland to …..!!)
(See: https://www.nhsperforms.scot )
In summary, these are the latest (published 28 November) weekly statistics for NHS Scotland's Main A&E sites, the equivalent to Type 1 departments in England. Candidly, no room for celebration here: these figures are far from good!
attendances meeting the 4 hour target = 73.8%

the latest (near) equivalent for NHS England = 61.9%
attendances waiting over 12 hours = 423 (No comparable statistic for NHS England)
This 12-Hour statistic in Scotland is based on the total elapse time from arrival of a patient at A&E to the time of discharge or admission.
Recall that in A&E departments in England there were 10,646 patients in the month of October waiting more than 12 hours just from 'decision to admit' to eventual 'admission'. How long had these 10,646 people admitted to hospital waited in an A&E department prior to the 'decision to admit' being made?
In closing, it is also worth noting this: on latest figures, NHS Tayside achieved 90.2% of attendances meeting the 4-Hour target and had one patient waiting for more than twelve hours and just five waiting over eight hours!