From the Stand-in:
In another of his deeply cringy reports on life in Scotland, Macwhirter goes full gammon on progressive developments by that SNP Government he so hates despite being an independence supporter, allegedly.
In an astonishingly outdated, unresearched, grumpy old guy rant, we read:
This is in the Herald. Remember the Herald?
Look at the language – bores prattle on, blah blah, your average Renton, Begbie or Sick Boy?
Bores prattle on?
That last bit in the above extract? Material for Frankie Boyle?
It's not even a new idea. Did Macwhirter get it here, in the Scottish Sunday Express?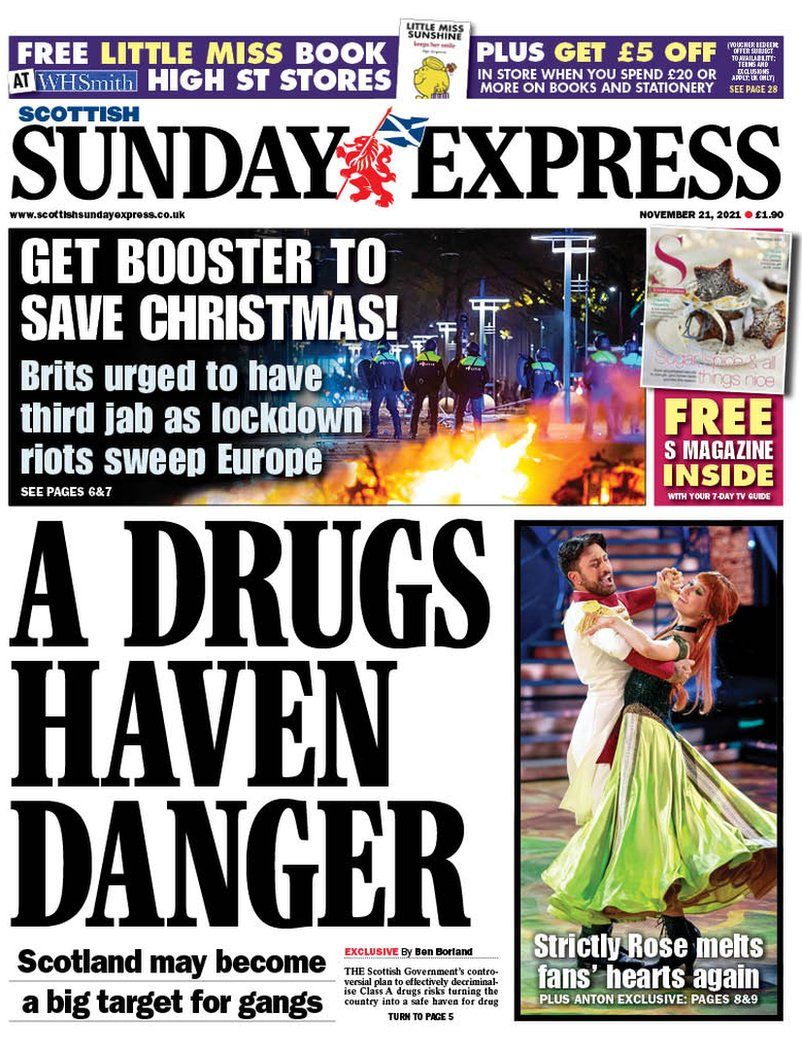 Whose idea was this? Lord Advocate Dorothy Bain QC. What does she say? Iain doesn't seem to have read what she said:
I have decided that an extension of the Recorded Police Warning Guidelines to include possession offences for Class A drugs is appropriate. Police officers may therefore choose to issue a Recorded Police Warning for simple possession offences for all classes of drugs.
In confirming the extension, I wish to make four things clear:
Firstly, the scheme extends to possession offences only. The scheme does not extend to drug supply offences. Robust prosecutorial action will continue to be taken in relation to the supply of controlled drugs.
Secondly, Recorded Police Warnings do not represent decriminalisation of an offence. Recorded Police Warnings represent a proportionate criminal justice response to a level of offending and are an enforcement of the law.
Thirdly, neither offering nor accepting a Recorded Police Warning is mandatory. Police officers retain the ability to report appropriate cases to the Procurator Fiscal. Accused persons retain the right to reject the offer of a warning.
Finally, neither offering a Recorded Police Warning nor reporting a case to the Procurator Fiscal prevents an officer referring a vulnerable person to support services.
You can read the full statement here:
https://www.copfs.gov.uk/media-site-news-from-copfs/1983-lord-advocate-statement-on-diversion-from-prosecution
It's reading-age 12 or above, so that may explain Iain's lack of attention to what it says. I feel sure he used to write his stuff at adult level. Is he well?