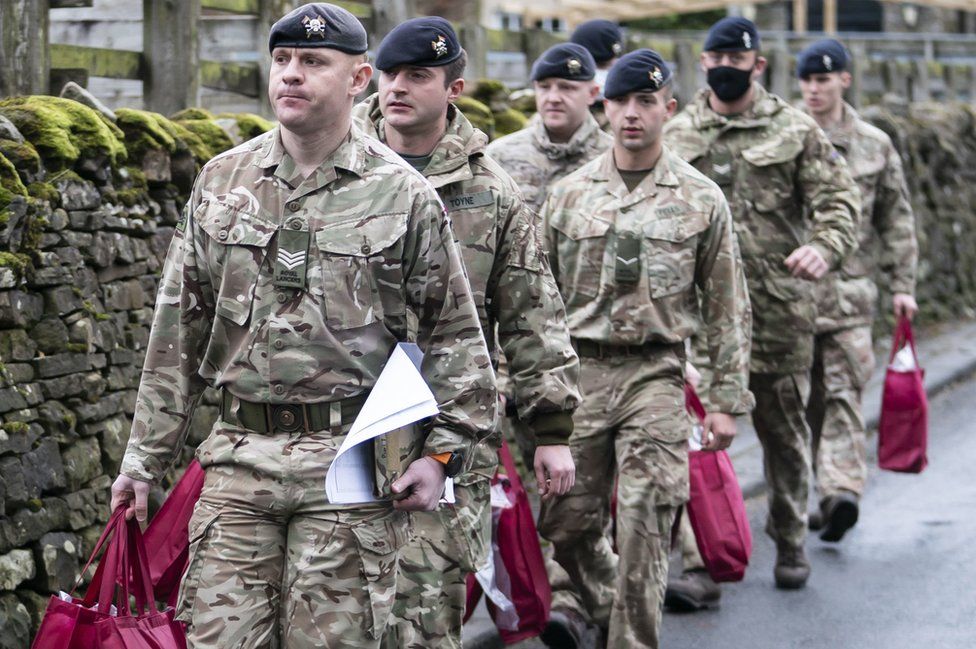 The British Army helping locals hit by power cuts. Why is only one wearing a face mask?
A very few of us have seen soldiers delivering the vaccine or driving ambulances on non-emergencies. You might even have witnessed one of the two who crashed the unfamiliar vehicles.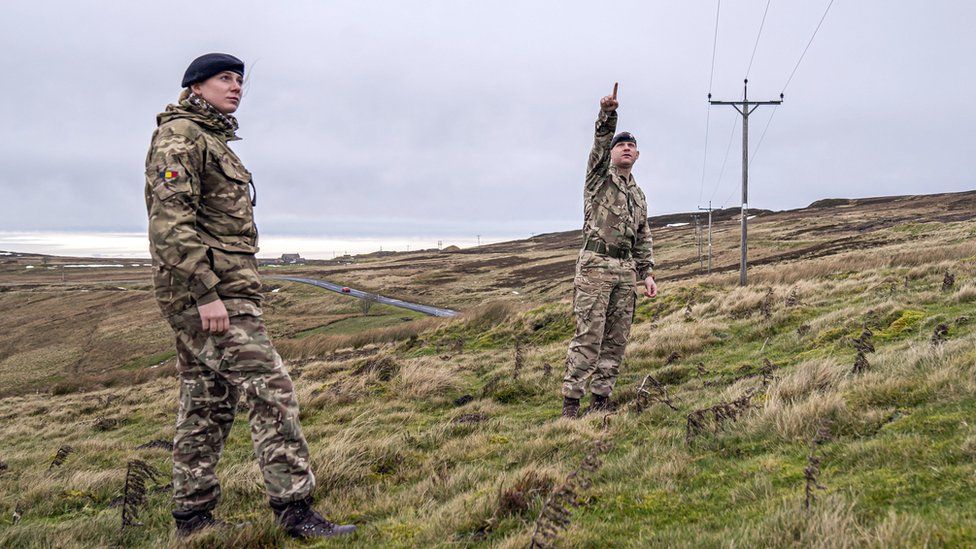 The British Army pointing at something to help locals.
You won't have seen any soldier shimmying up a pole and reconnecting folk to the grid, despite the fact that the UK has 4 000 in the Royal Electrical and Mechanical Engineers regiment.
In the US, you've more chance of seeing them doing something useful. See below.
U.S. Army Corps of Engineers helping locals by reconnecting them.
It's just another stunt.