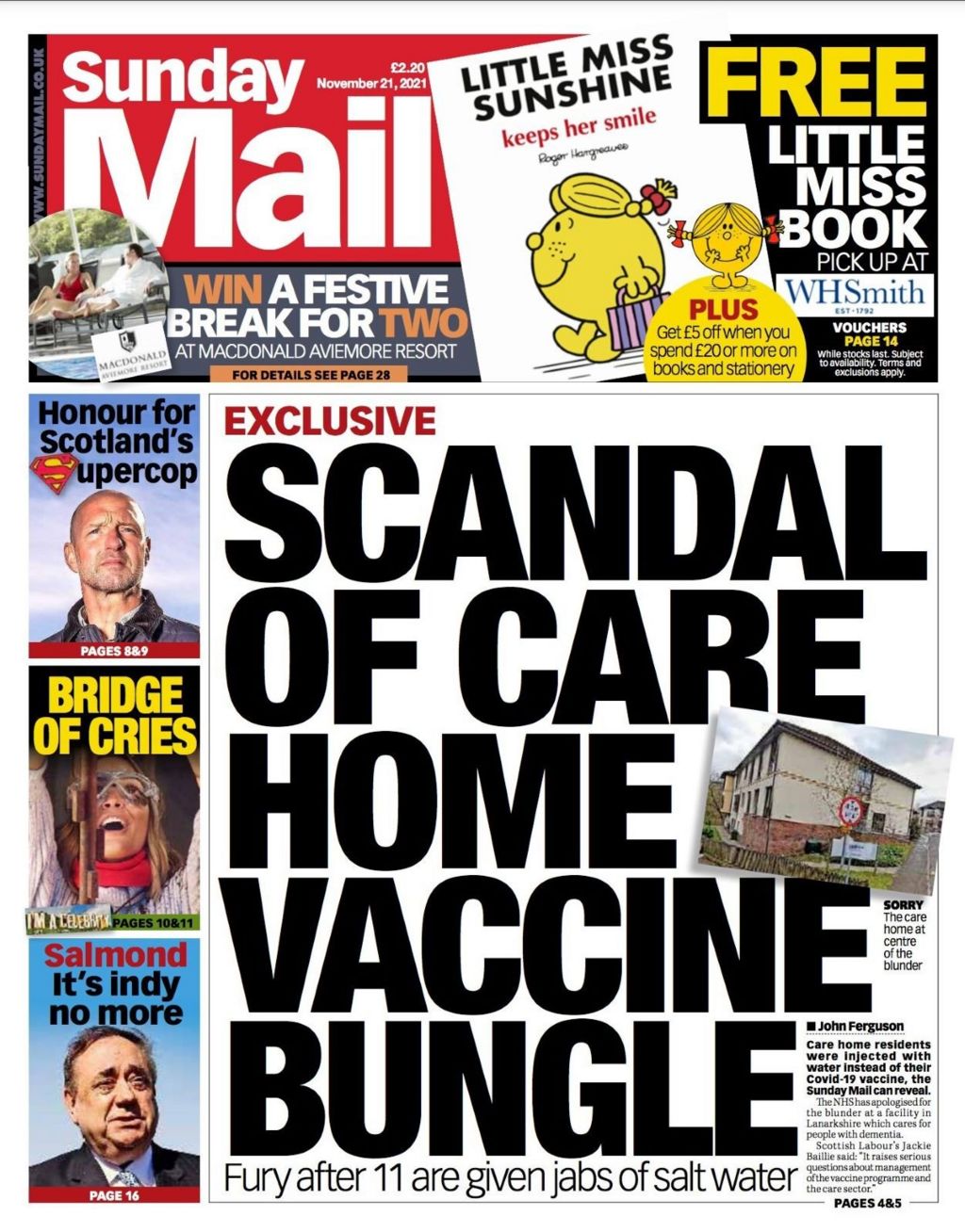 According to Scottish Care, there were 35 989 residents in care homes in 2017, the most recent data. Most of these have had three jags now so that's more than 105 000 jags altogether. To our knowledge only 11 have been bungled, 0.01%.
How many of these 11 then went on to catch Covid or die from it? None. You can be sure the error was remedied quickly and that no one suffered. Jackie Baillie and the Record would be shrieking about that if it had. Who told Jackie Baillie about this? What was their motive? Labour membership or money?
96% of care home residents and 100% of staff have had both jags.
There is a real care home vaccine bungle scandal in England where 50 000 care home staff, 10%, seem likely to refuse the vaccine.
An even greater care home scandal has been ignored by the MSM: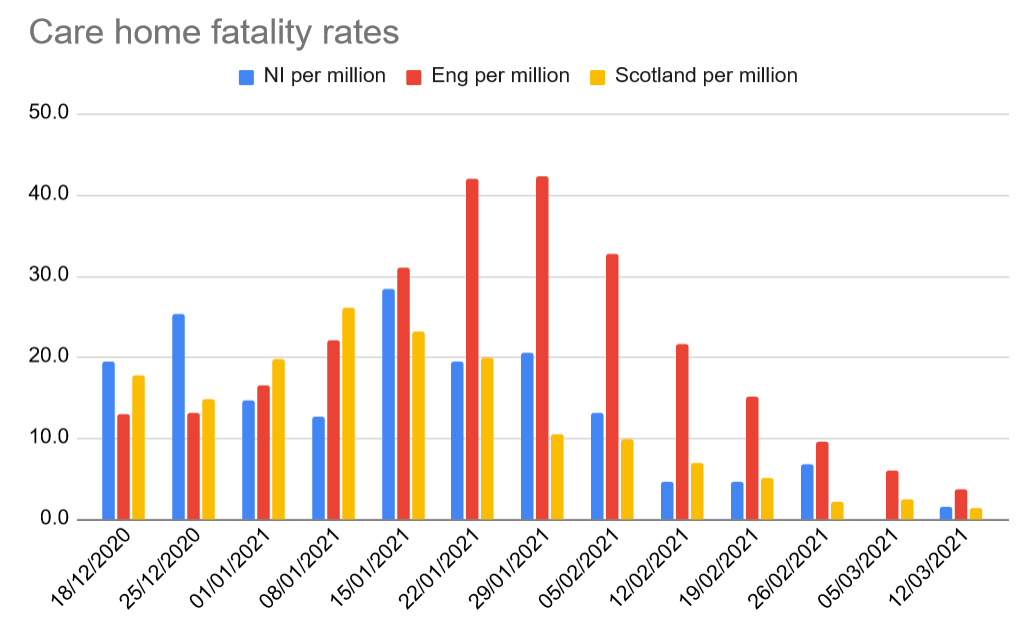 The above graph revealing starkly the cost in lives of the failure in England to fully implement the JCVI guidance and vaccinate care home residents before all other groups, in December 2020, was compiled by Na Sirf Musiqi https://twitter.com/nasirfmusiqi from official sources.
This shows the impact of the vaccinations as they began to confer immunity on many in Scottish care homes from the middle of January 2021: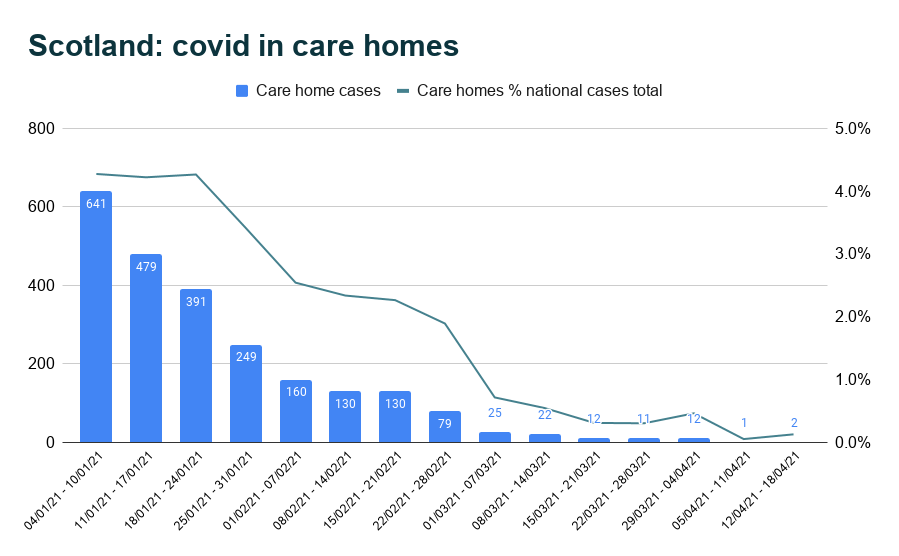 Another story never told.