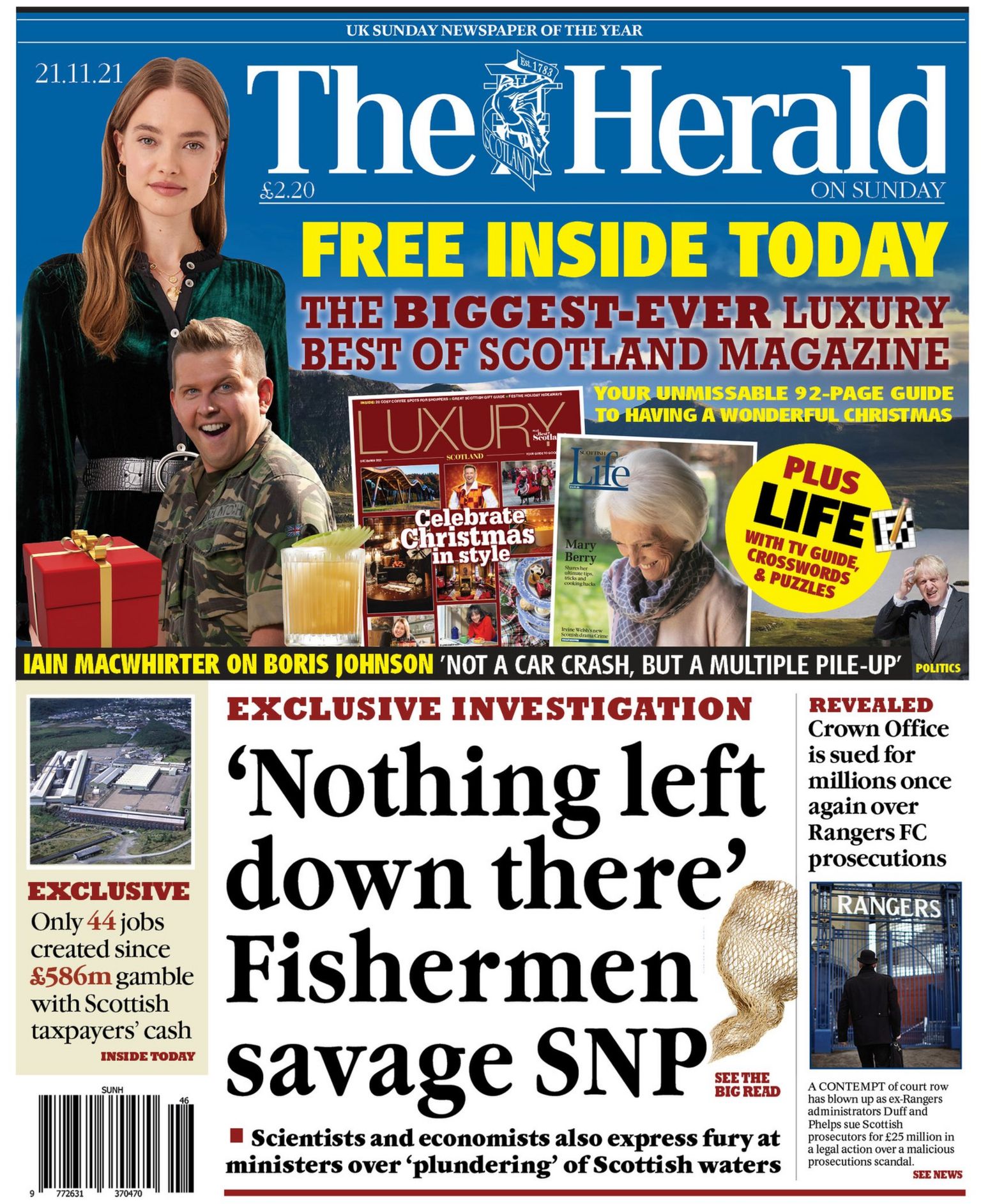 Immediately, I thought, surely 'the SNP' or Scottish Government has not had complete control over fisheries in our waters, in the sense that, they and Labour before them, would have had to allow access by trawlers because of the EU access rights and regulations, operating for decades now.
I did have a look at this:
Sea fisheries: https://www.gov.scot/policies/sea-fisheries/
and found these statements:
Marine Scotland works with the UK Government to negotiate fishing opportunities through a suite of international negotiations.

The UK / EU Trade and Cooperation allows full reciprocal access to both Parties. This means that all EU-registered fishing vessels can access any part of UK waters, and vice versa with some limited exemptions, including within the 12 mile zone (with certain exceptions for historic fishing rights).
It looks pretty ambiguous and conditional, suggesting that blaming the SNP might be a bit simplistic. So, over to you readers. Perhaps one of you can enlighten the rest of us?