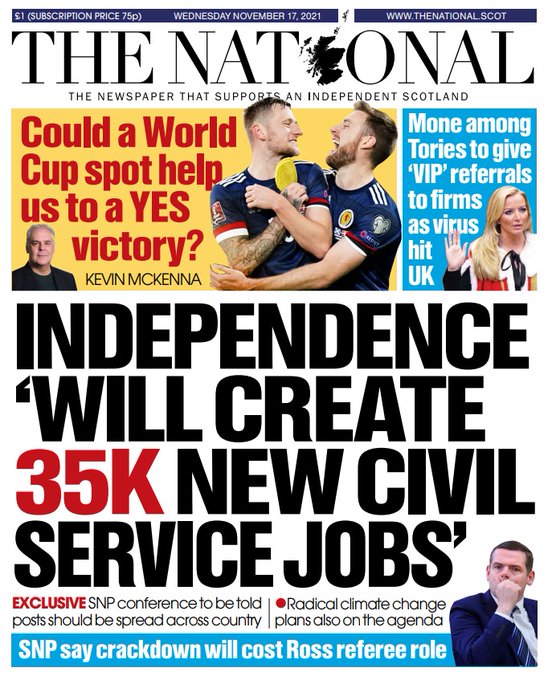 Kevin McKenna, along with Michael Fry, the National ticks the diversity box by allowing space to utterly unconvincing independence supporters.
Just over 10 years ago, this was McKenna, utterly and openly opposed to independence:
For a decade now he has postured as a Yes supporter after his sudden damascene moment. Meatloaf-like his song is 'I would do anything for Indy but I won't vote for that….SNP.'
Now, I know some Yes supporters claim to disapprove of the SNP's ways, but you have to wonder just how many when you consider that the SNP tends to get a bigger share of the vote in elections than Yes does in opinion polls.
Here's Kevin pushing for Indy while spending his waking hours thinking of ways to attack the only force that can achieve it:
More, much more at:
https://talkingupscotlandtwo.com/?s=McKenna
and before that, at:
https://thoughtcontrolscotland.com/?s=McKenna