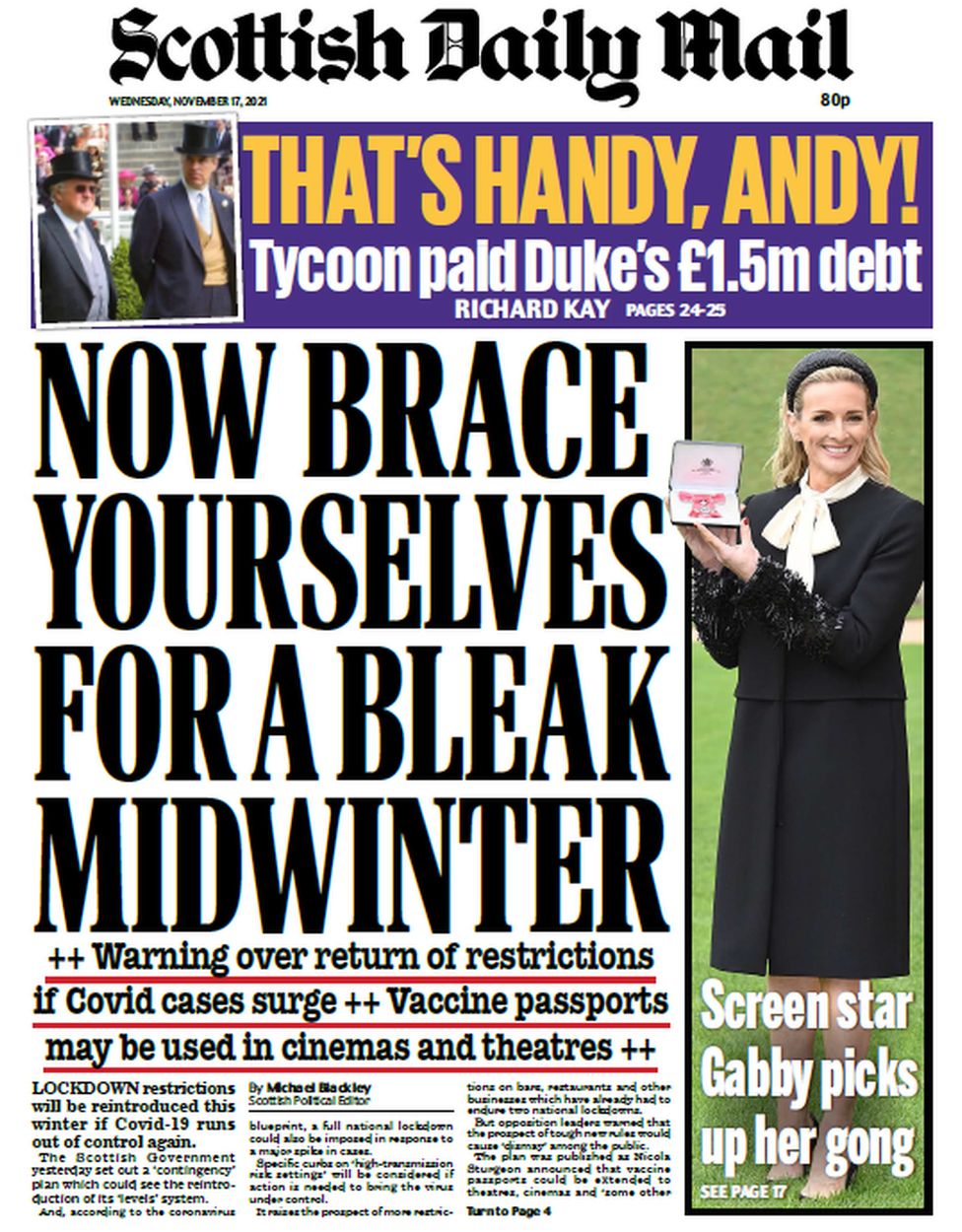 The Scottish Government has published a contingency plan with the possibility of part-lockdowns of sorts but it's a contingency plan. If they didn't have one the opposition parties would be shouting about that.
Here's what the Deputy First Minister actually said, the real headline:
People in Scotland can expect a "normal Christmas" with some Covid measures, the deputy first minister has said.

John Swinney told the BBC that the extension of the vaccine passport scheme and other mitigations would help people live normally.

Last winter Scotland was under the toughest level of lockdown restrictions from 26 December until March.

Mr Swinney said he wanted to avoid further closure of businesses "at all possible costs".

He told BBC Radio Scotland's Drivetime the Scottish government was trying to manage Covid to a level that "enables most of our economy and society to function as close to normality" as possible.

"I'm very hopeful that this could be a normal Christmas," he added. "It will be a normal Christmas with us all taking care, is what I would say.

https://www.bbc.co.uk/news/uk-scotland-59289707
I've warned them about the risks to mental health caused by this kind of cognitive dissonance.