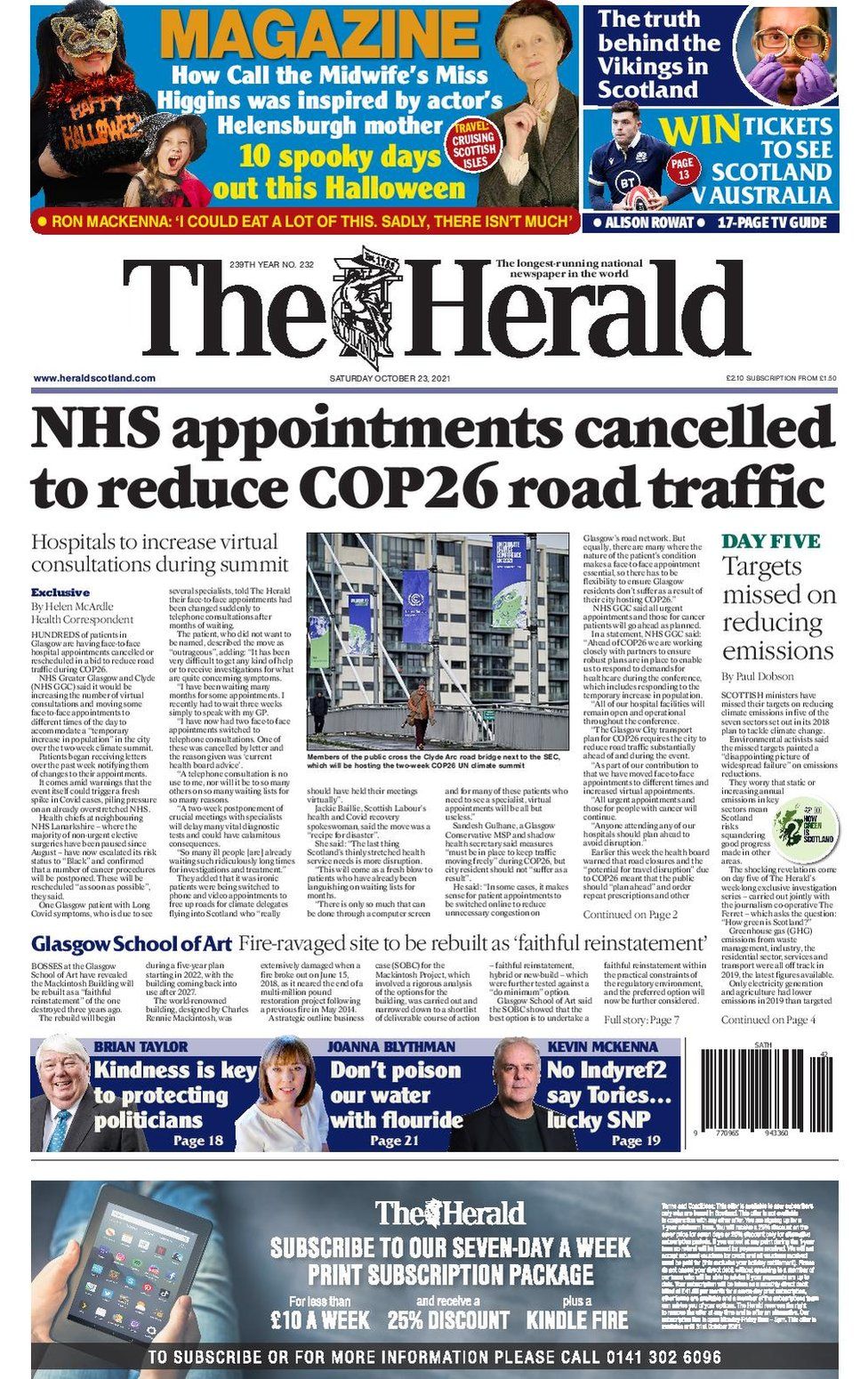 Sandesh Gulhane, Tory MSP, is in the Herald to insist that city residents must not suffer from traffic restrictions due to COP26 but wait, who is responsible for all this? Gulhane will no doubt go on to blame the SNP Government for anything such as one of his patients being late for one of his thousands of appointments every week.
However, Gulhane's boss, Johnson, said in March:
The COP26 summit is one of the single biggest priorities that any government could have domestically and internationally and it's a massive job and we're throwing everything at it.

https://www.reuters.com/article/uk-britain-climate-cop26-johnson-idUSKBN2BG2HQ
The Scottish Government was pushed out of the loop early, lest they show off their superior tree-planting and renewable energy output:
Boris Johnson refused to give Nicola Sturgeon an official role in the Glasgow COP26 climate summit, according to the event's former co-ordinator.

Claire O'Neill said she had made the suggestion in a bid to end the "stand-off" between the UK and Scottish governments over the global conference.

She said Mr Johnson had "heartily and saltily" rejected the proposal.

https://www.bbc.co.uk/news/uk-scotland-scotland-politics-51369932
That's clear isn't it. If things go wrong the UK Government is to blame for everything. They can't blame Glasgow City Council or Police Scotland either because they claim it was their big priority and were throwing everything, money and staff, at it.