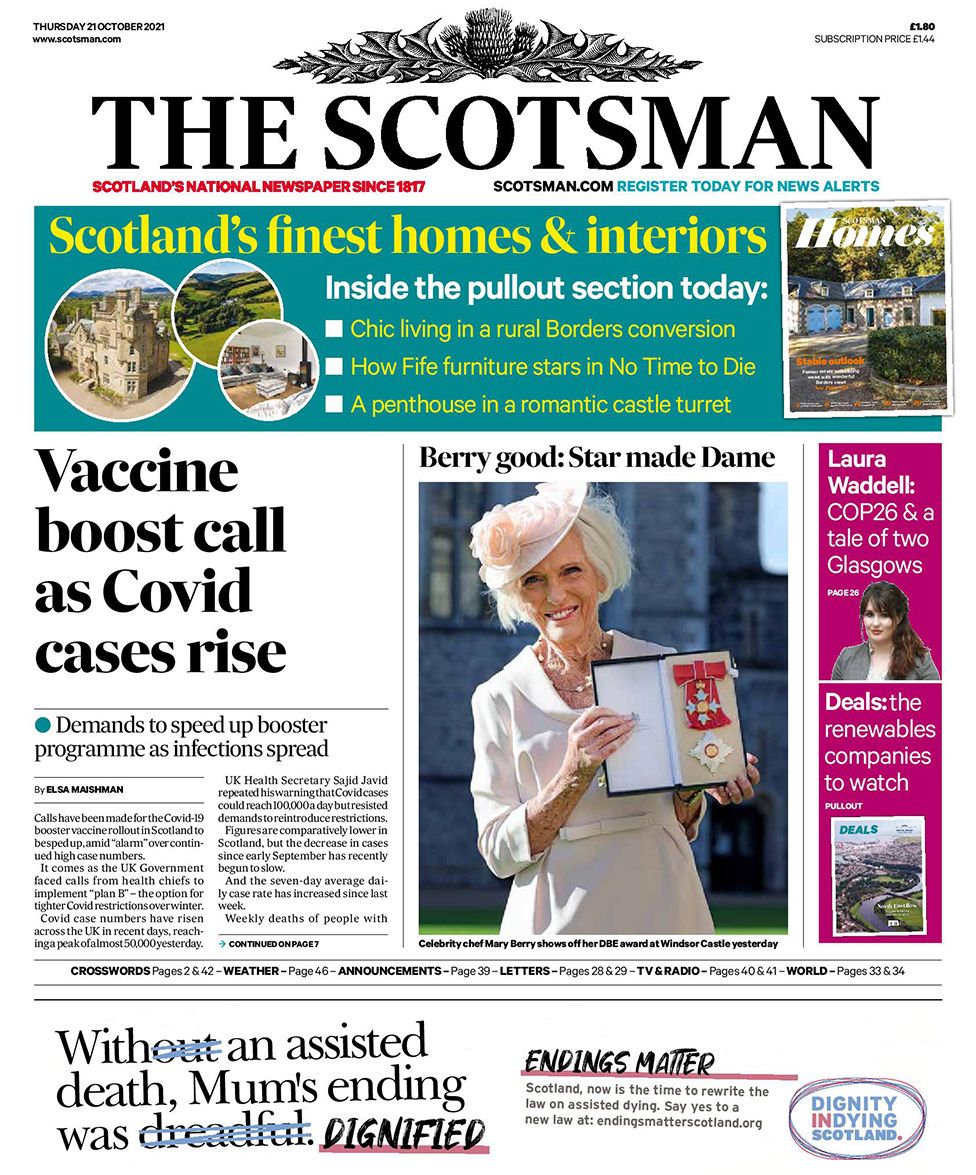 In a piece largely driven by UK data, the Scotsman allow Scottish Labour's Jackie Baillie a platform to scare the public with, of course, an ill-informed rant:
Scottish Labour said it was time to "raise the alarm" over Scotland's Covid situation.

"It is clear now that case numbers remain at a worrying level across Scotland and that more lives are being lost," said health spokesperson Jackie Baillie.

"Despite this, the SNP government continues to keep its head in the sand and pretend that everything is going to plan.

"We know that vaccination is key to tackling this pandemic. But in the face of rising cases, we are seeing a sluggish roll-out of the booster programme.

"Enough is enough. We need the SNP government to end the complacency and take action now to ramp up the programme to keep people safe."

https://www.scotsman.com/health/covid-scotland-demand-for-covid-19-booster-rollout-to-be-sped-up-amid-concern-over-rising-case-numbers-3426839
Are case numbers at a worrying level?
Well, too high, I agree, but a fraction of those in Labour-run Wales.
Are they rising, as the headline suggests?
Well, a bit in the last two days but way down on previous peaks, probably flat, too soon to call a news trend unlike in England and Wales.
And the vaccine rollout? Well, I already did a comparison with England and, if we can trust their data, it's about the same as in Scotland. As for Wales, they'll release the data next week!