The Observer reports:
Doctors are warning that accident and emergency departments are on the "edge of a precipice", with patients forced to wait in ambulances for up to 11 hours outside hospitals. Paramedics across Britain have reported up to 20 ambulances queuing outside hospitals to transfer patients into emergency departments operating at full capacity. 

https://www.theguardian.com/uk-news/2021/oct/16/ae-crisis-leaves-patients-waiting-in-ambulances-outside-hospitals-for-11-hours
They do say 'across Britain' but the 7 examples they give are all in England.
And yet, Scotland's media talk confidently of a crisis in A&E, ambulance delays and the British Army coming to save us.
I thought I'd try to help BBC Scotland find some images to use to scare my mum with. I found: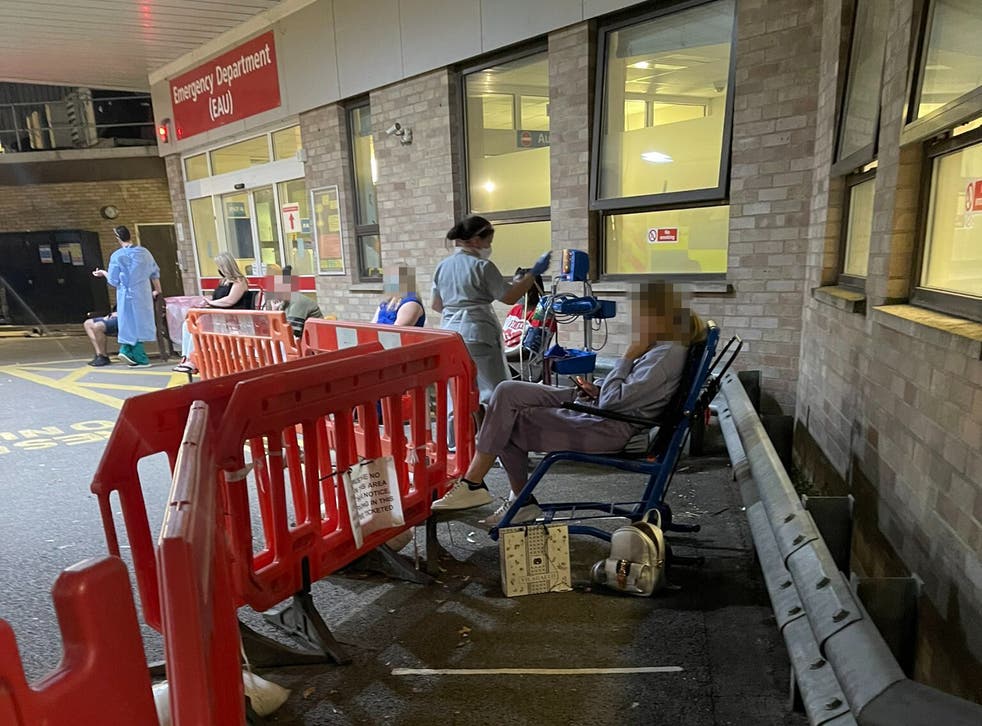 I did find Hugh (89) 'having a fag' before going into the Southern General, with chest pains