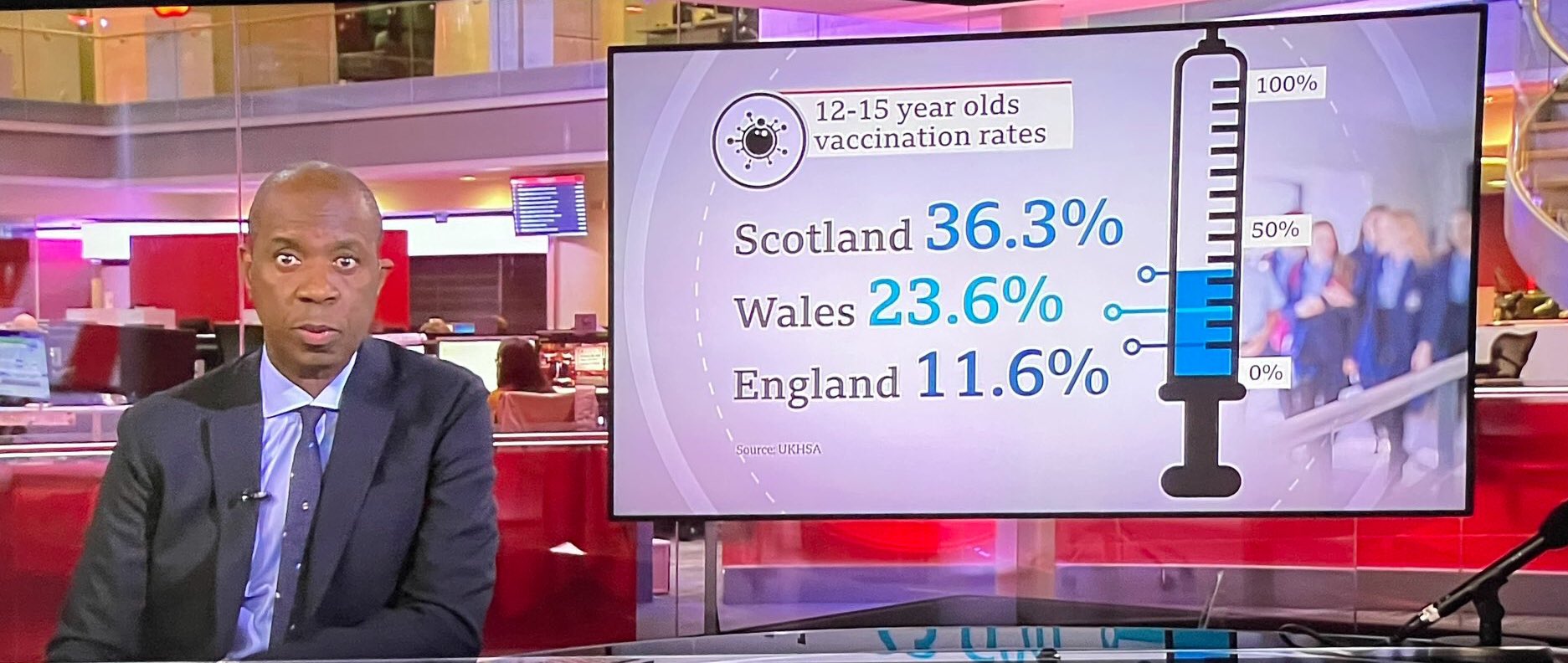 The above very useful graphic was yesterday being used by BBC 1 News to, in the public interest, shed light on the UK Government lagging behind in the vaccination of 12-15 year-olds as infection rates soar in England. The failure is due to a strategy based on vaccinating in schools rather than in local authority and health board centres.
Reporting Scotland has not reported this data.
In April, we saw the same thing:
BBC UK, once again, not doing what BBC Scotland prefer and presenting information revealing that we're not lagging behind.
This time is was vaccinations. Surely we're behind. Did Alex Cole-Hamilton not say that recently? He would make it up would he?
Of course comparisons are pointless unless they show Scotland in a bad light.
How is England doing?
95%? Good, unless of course it's just 'offered' and not really 'jabbed.'
Wales, I'm sure they 're ahead:
What? Really? Behind?
Northern Ireland?
No way! Can't be.
These are official figures? BBC Scotland clearly knows better than to use them.