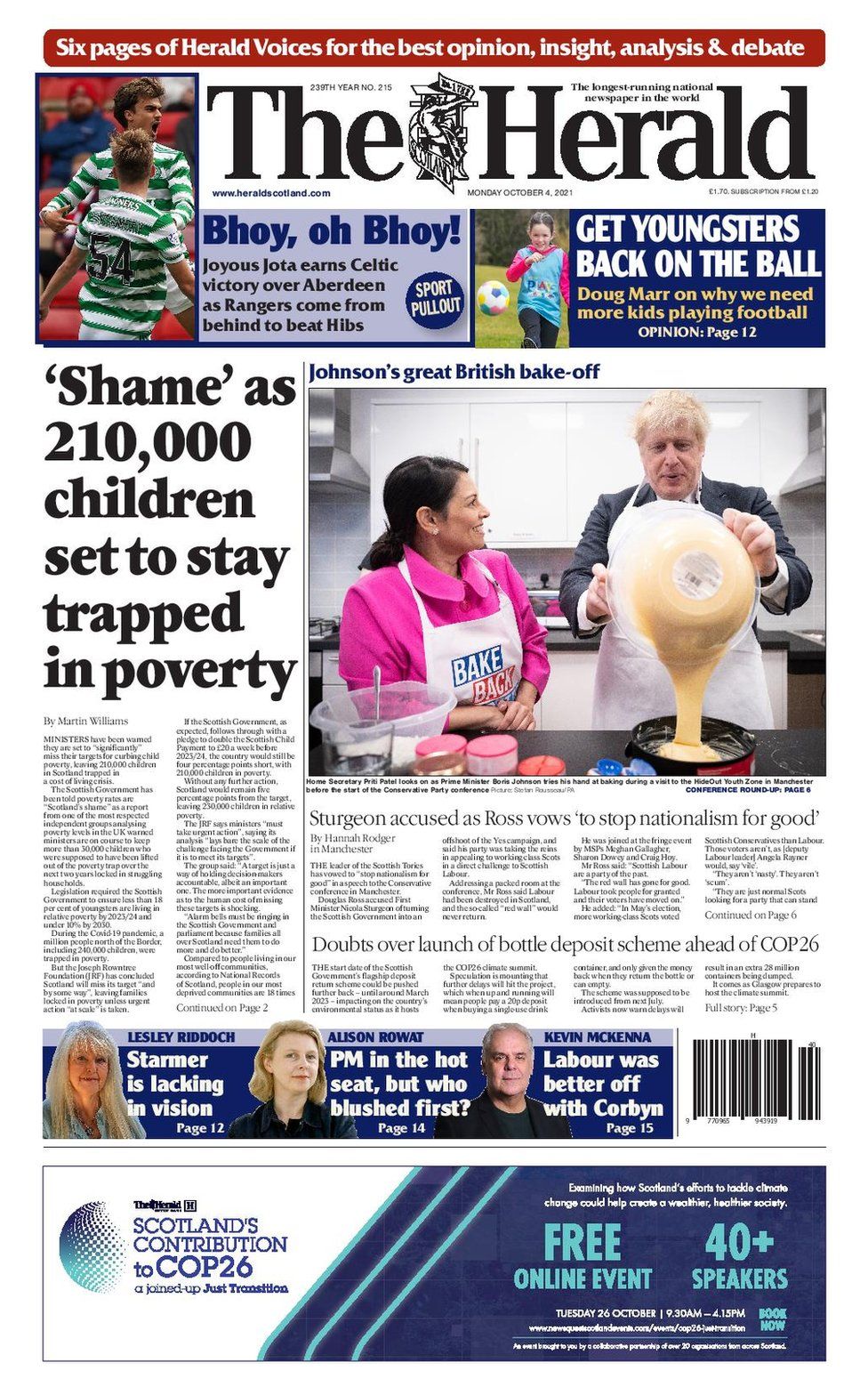 By Leah Gunn Barrett:
According to the recent Joseph Rowntree Foundation (JRF) report, since the UK Government controls 85% of social spending in Scotland and is completely responsible for working-age benefits, the "overall inadequacy [in social spending] falls at the UK Government's door".[1] An immediate example is the looming cut to Universal Credit (UC) and Working Tax Credits (WTC) which will affect around 450,000 families in Scotland, reducing their income by £1,040 a year.
Although unacceptably high, poverty in Scotland is well below that of England. With its limited powers, the Scottish Government has protected many families from the worst impacts of Tory austerity. However, JRF warns Boris' welfare cuts will neutralize the benefits of the Scottish Child Payment.
The real shame is that the UK has the worst poverty levels of 14 countries in North West Europe.[2] It has the least generous unemployment benefits, less than a fifth of the average of other European countries, even with the Universal Credit uplift.[3] It pays the lowest state pension in the OECD and is violating the triple lock which will increase pensioner poverty. On top of this, Brexit is hammering working families with soaring food, petrol and heating costs. 

A Union that tolerates a third of its children living in poverty is not worth remaining in. Poverty is a political choice being forced onto Scotland. Only independence gives us the power to choose differently.
[1] https://www.jrf.org.uk/report/poverty-scotland-2021  
[2] https://talkingupscotlandtwo.com/2021/08/05/house-of-commons-library-reveals-uk-welfare-least-supportive-in-nw-europe/
[3] ibid