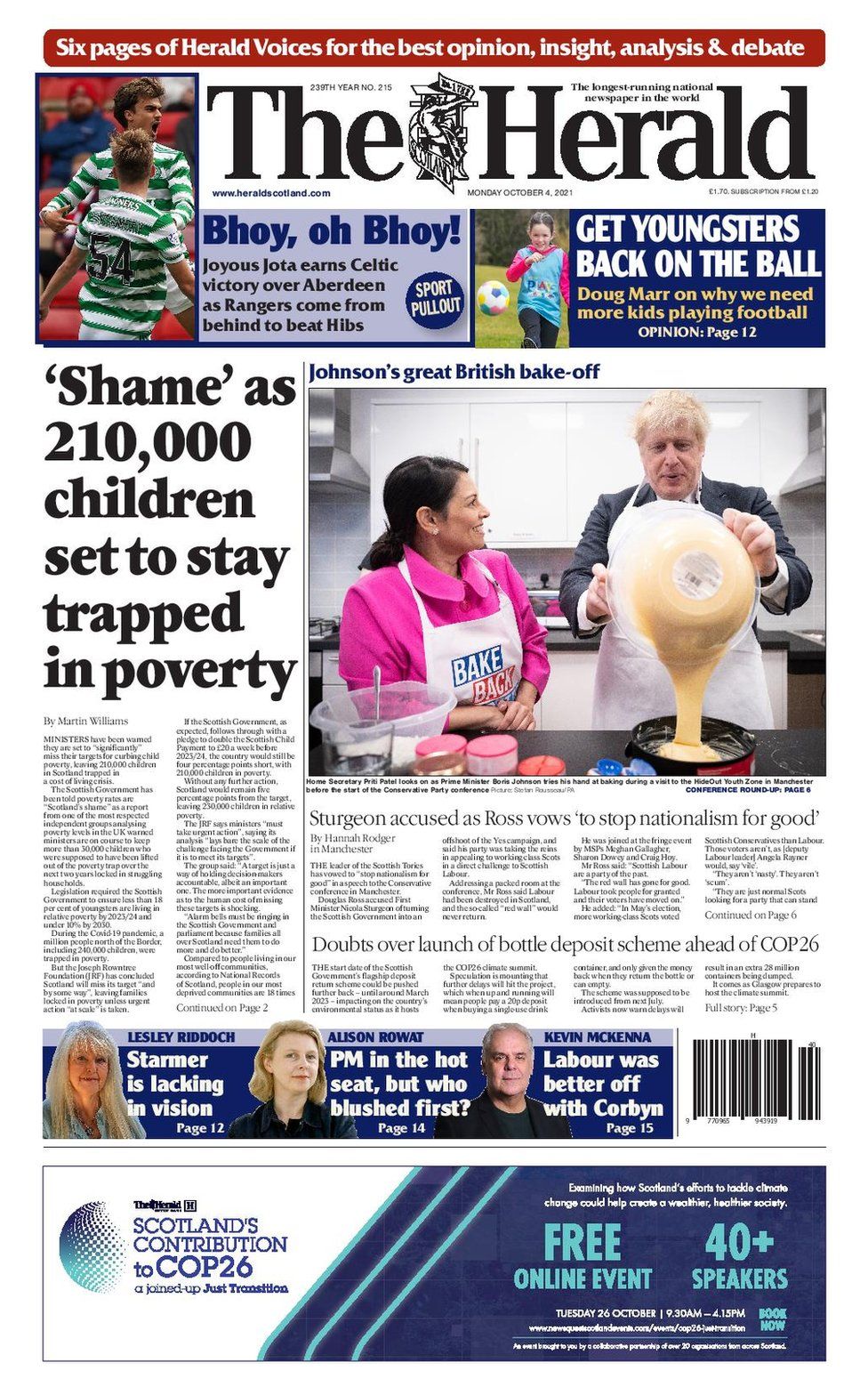 From stewartb:
The following was written by the Joseph Rowntree Foundation (JRF) in 2019:
"The Scottish Government's decisive and compassionate move to bring in the new Scottish Child Payment is the lifeline children and their families need, and is a BEACON OF PROGRESSIVE POLICY for the rest of the UK'
'This rightly has been LAUDED AS A LANDMARK MOMENT and the MOST PROGRESSIVE POLICY BROUGHT IN SINCE DEVOLUTION 20 years ago. We've now seen the Scottish Government decisively put words into action and we believe this will be a foundational step in turning the tide on child poverty in Scotland. Once fully rolled out, over 400,000 children will benefit, and 30,000 children could be freed from poverty.' (my emphasis)
The JRF offers this context: 'Poverty in Scotland is rising and WE KNOW MUCH OF THIS IS DUE TO A REDUCTION IN THE LEVEL OF SUPPORT MANY PEOPLE ARE GETTING FROM THE UK SOCIAL SECURITY SYSTEM.'
Source: https://www.jrf.org.uk/blog/scottish-child-payment-will-turn-tide-child-poverty
(These statements from the JRF were written BEFORE the Scottish Government announced its intention to double the Scottish Child Payment!)
However, Chris Birt, deputy director for Scotland at the JRF was reported in an STV online news article (14 July) discussing the impact of the Tory Government's decision to cut Universal Credit. Birt states:
"If this cut to Universal Credit goes ahead in October, ALL THE PROMISED DOUBLING OF THE SCOTTISH CHILD PAYMENT WILL ACHIEVE IS TO REVERSE THE EFFECTS OF THIS DAMAGING CUT."
So, based on these two sets of JRF statements we have this situation in Scotland:
(i) a problem of poverty which was caused largely by the social policies of a Westminster government that a majority in Scotland haven't voted for;
(ii) a 'decisive and progressive', lauded policy introduced to address this problem of poverty by a Scottish government we in Scotland did vote for; but now
(iii) the policy solution implemented of the Government we did vote for is being undermined directly by the action by the Westminster government we didn't vote for!
Better together?