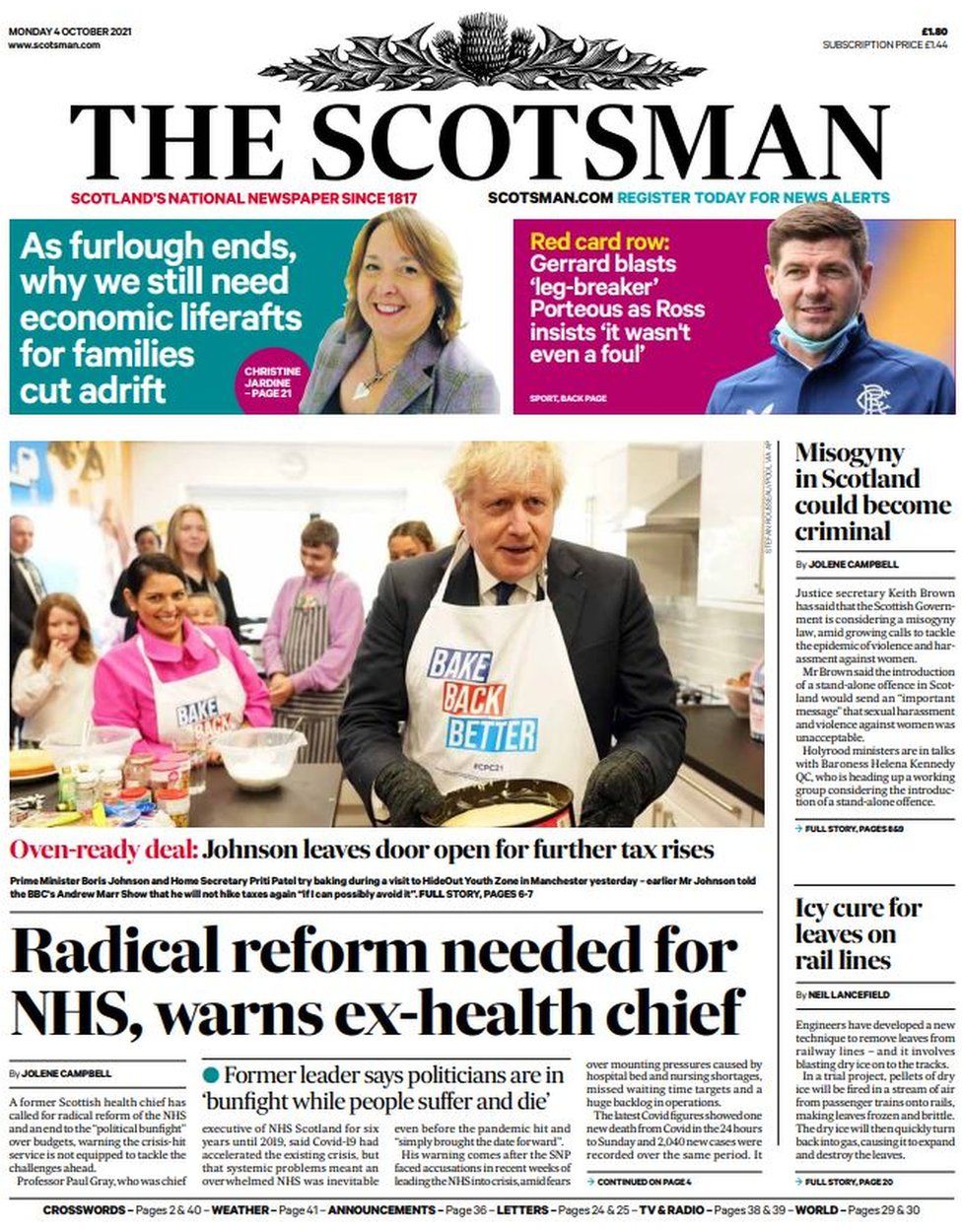 Prof Gray was appointed Director General Health and Social Care at the Scottish Government and Chief Executive of NHS Scotland in 2013, a role he held until late 2018. Prior to this he held a number of roles at the Scottish Government, including, Director General of Governance and Communities, Director General Environment and Director General Rural Affairs, Environment and Services. Until 2009, Prof Gray was the Scottish Government's Director of Change and Corporate Services, with responsibility for senior staff development and deployment; human resources; information services; accommodation and estates services; corporate learning; employee engagement; and the Scottish Government's business improvement and change programmes.

https://www.rcpe.ac.uk/college/professor-paul-gray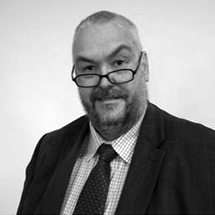 This call for radical reform is by one of those generalist civil servants who move around and come to understand things in detached general terms based on committee papers. Prof Gray is one of those honorary, ie not real, profs who have done no research themselves and who wouldn't know a research method if it came up and bit them in their well-upholstered bums.
Yes, I have got a thing about the proliferation of undeserved profs, having done it the hard, real, way.
Anyhow, Gray's lack of real understanding shows in his apparent acceptance that there is a crisis in NHS Scotland and that it is being overwhelmed. Needless to say no evidence is offered, so apologies regulars here, but here is some to counter the 'prof':
Scotland has a hospital bed for every 265 people whereas England only has one for every 413. If there are bed shortages in Scotland and the graph below suggests not, then they are nearly twice as bad in England.
Either way, are their shortages? See this:
Admissions have been falling for 7 days now, from a peak that was only half of that in February 2021 and ICU cases have been falling for 5 days, in the wake of cases plummeting by 50%.
So, that's beds, what about staff?
Astonishingly, NHS Scotland has 50% more nurses than NHS England. Could the Scottish Government have played any part in this?
Perhaps they're all off sick? Nope. The absence rate among NHS Scotland nurses and midwives has fallen again in week-ending 21st September to just over half that at the most recent peak in January 2021: https://www.gov.scot/publications/coronavirus-covid-19-trends-in-daily-data/
What about GPs?
Before the pandemic, Scotland had far more doctors per head of population than any of the other part of the UK.
I know this data is from 2019, but I'm not aware of a more recent report and, anyway, it's more than likely that the gap has widened further in Scotland's favour, after two more years of Tory-rule: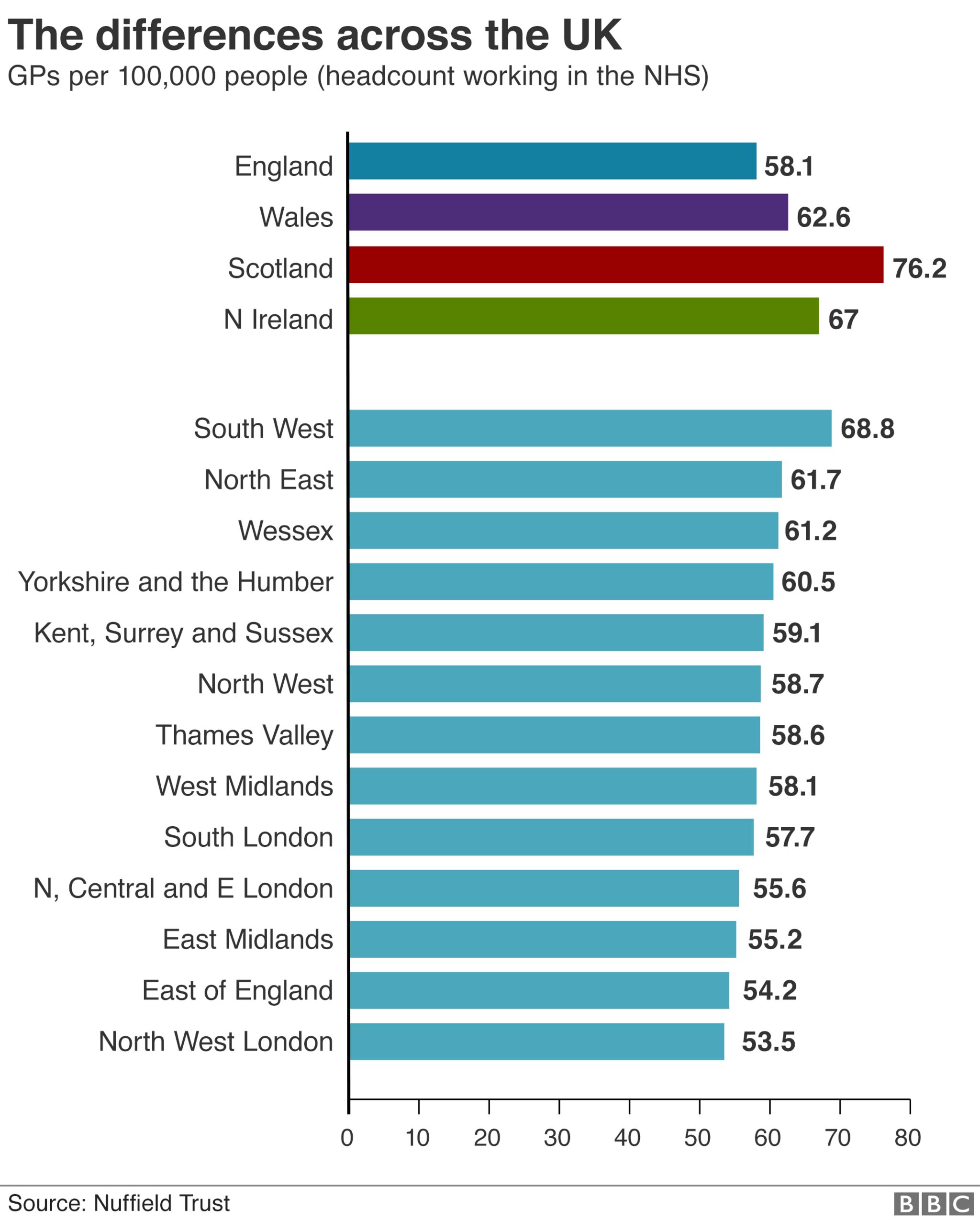 What about A&E? Crisis, what crisis?
In July 2021, NHS Scotland's Accident & Emergency services saw 81.5% of patients within 4 hours. Only 2.8% waited more than 8 hours and only 0.6% waited more than 12 hours.
In the same period, NHS England's performance fell to the lowest figure ever recorded – 67.7%. They do not seem to publish the percentages for those waiting longer but simple arithmetic estimation suggests many more do.
Also, attendance at Scotland's A&E departments was much higher with 132 595 compared to 847 679. With 10 times the population, NHS England should be receiving 1 320 000, roughly, 50% more.
Sources:
https://www.publichealthscotland.scot/publications/ae-activity-and-waiting-times/ae-activity-and-waiting-times-month-ending-31-july-2021/
https://www.england.nhs.uk/statistics/statistical-work-areas/ae-waiting-times-and-activity/
Finally, an even more comprehensive list from 2019:
https://talkingupscotlandtwo.com/2019/12/29/best-wishes-to-nhs-scotland-heres-the-evidence-its-easily-the-best-in-the-uk-and-one-of-the-best-in-the-world/