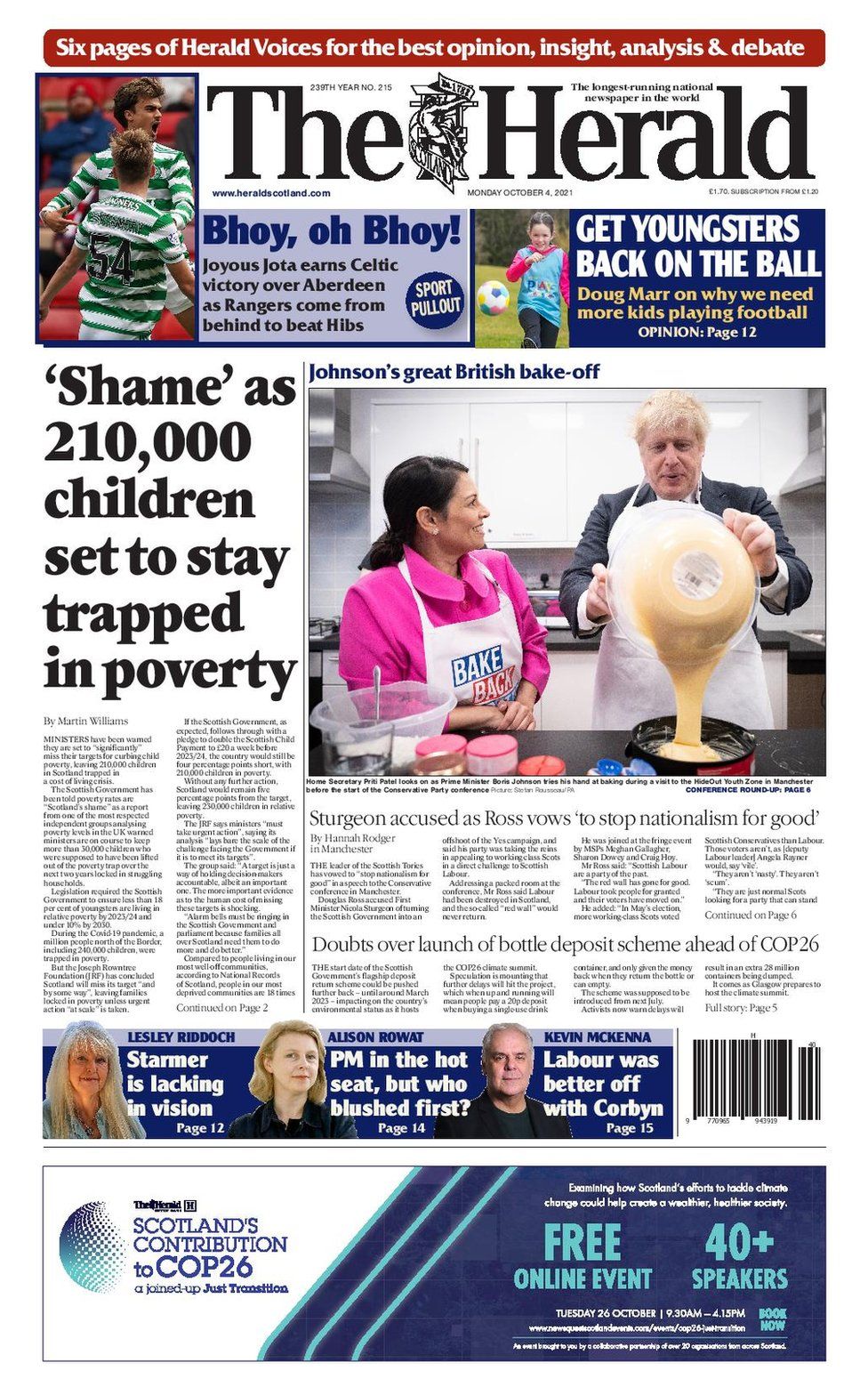 First, the Joseph Rowntree Foundation report does not include the word 'shame.'
Second, I agree entirely with their assessment of a crisis here, but, media reporting needs to be more accurate and, critically, provide context.
On page 4 we see:
Comparatively lower housing costs continue to be the principal reason for lower poverty rates in Scotland compared with England but there are still far too many families in Scotland who are in poverty solely because of their housing costs

https://www.jrf.org.uk/report/poverty-scotland-2021
Why are there lower housing costs in Scotland? It's not an accident, it's the consequence in large part of SNP Government actions.
THE JRF report understandably focuses on what must be done and only toward the end offers comparative data. I understand that cannot wait constitutional change but it is nevertheless an example of the evidence to be used in that drive for independence. It demonstrates what we have done and implies strongly what we will do:
No one suggests this will do but the SNP Government has, with one arm tied, against the brutal pressures of Tory austerity, done much to protect many from the worst.
If we are to do more, that requires, unavoidably, that we claim the powers to do so.
Thus, it is not insensitive nor is it irrelevant, to point out what Scotland has done to limit the surge in poverty, as a clear sign of what, with the courage to claim independence, we can and will do.