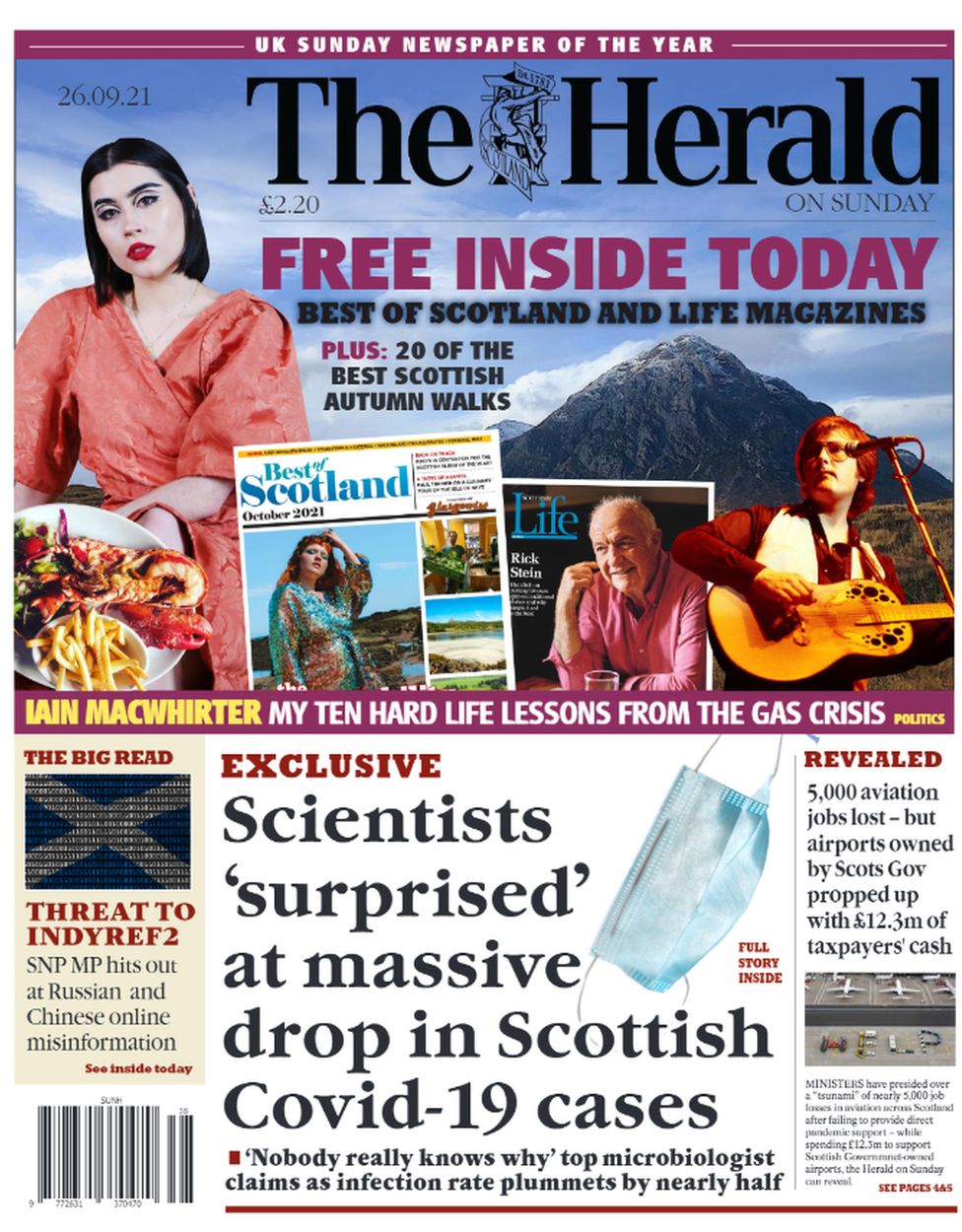 Dr Antonia Ho of Glasgow University does go on to offer an explanation but it's not one Helen McCardle cares to see headlined:
Note the line about vaccine passports 'driving up vaccination.'
Professor Linda Bauld then also suggests same.
The article does not, typically, bring in the comparative data which might help explain why infection levels in the early weeks of return to university are plummeting in Scotland yet climbing again in England.
76% of 18-29 year-olds in Scotland have had a first dose and 62% have had a second dose. In England, the figures are 74% and 60%. It's not, at first sight, a huge difference but there are around 250 000 students in Scotland so that 2% difference represents 5 000. In England it represents 50 000.
This, by Media Monitor, offers us a helpful reminder of how BBC Scotland worked to sabotage the passport plans:
By Media Monitor

On Wednesday 1 September, the First Minister told the Scottish parliament that digital vaccination certificates will be introduced in Scotland and will be mandatory for anyone wishing to attend a nightclub or large-scale event. The announcement comes after an alarming increase in Covid cases in Scotland and an equally alarming low intake of vaccines among young people.

A few hours after the announcement, the BBC began to raise voices against the idea. Scottish Tory leader Douglas Ross featured prominently. Ross accused the First Minister of creating confusion by not defining what a nightclub is.

Ross' bizarre offensive line was echoed by a number of BBC Scotland presenters and reporters, who lend credibility to the idea that the public can't tell the difference between a bar and a nightclub.

Attacks and rhetoric increased. On Kaye Adams' telephone interview programme, Dr Chris Smith, presenter of the BBC's 'Naked Scientist' podcast, was heard to describe the policy as "in some ways a leap into North Korean territory".

Smith's 'North Korea' comment made the headlines in the pro-Union Herald newspaper under the headline 'Vaccine passports 'a leap into North Korean territory',' says the senior scientist.

https://knews.uk/bbc-scotland-seeks-to-sabotage-scottish-governments-vaccination-passport-scheme/
To see the full report and the video clips of Ross and Adams, go to the link above.