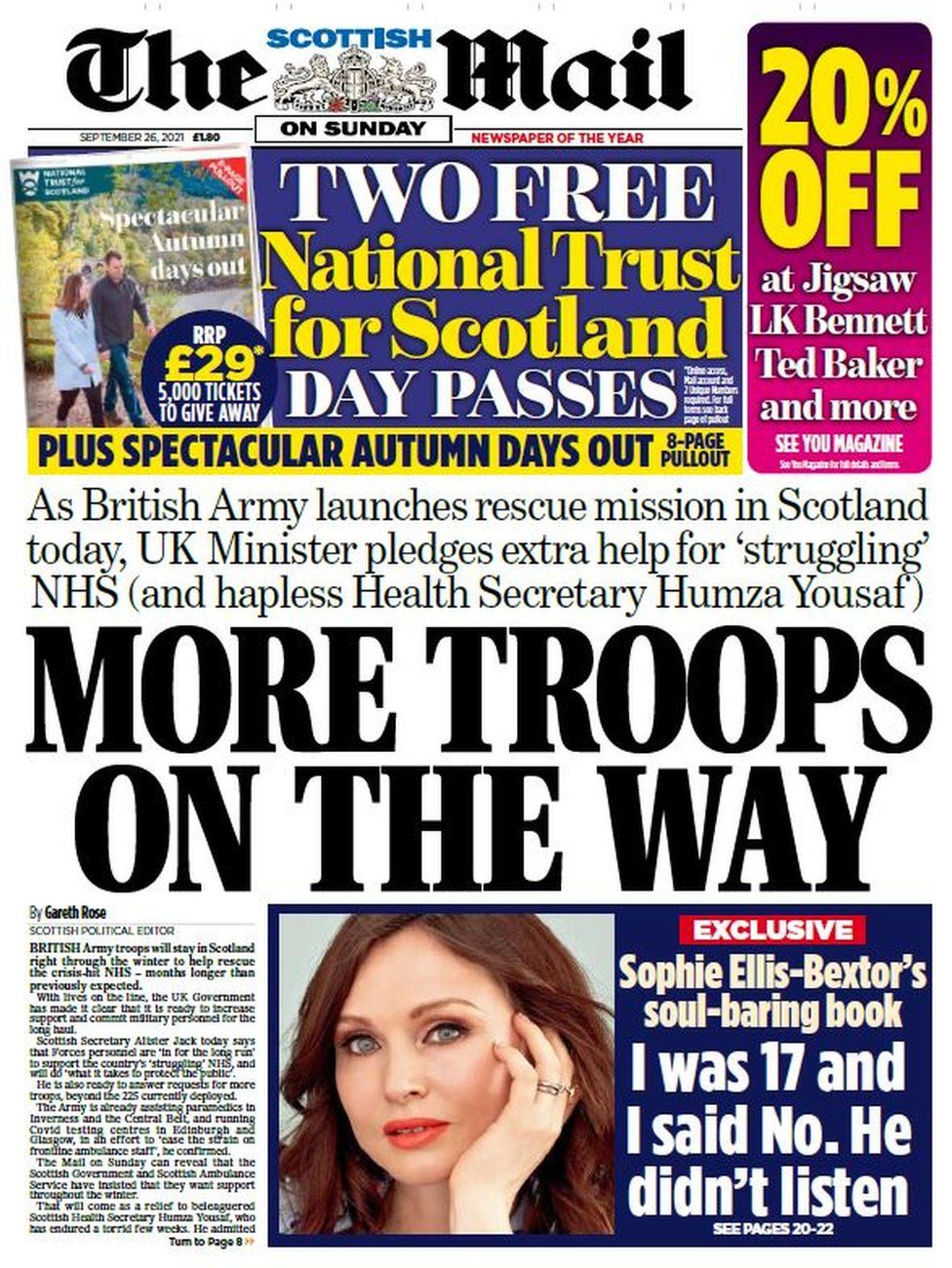 114 soldiers doing non-emergency driving only, among 5 000 regular drivers who can drive on emergencies, and 2 600 volunteers already taking old folk in for non-emergency treatment. English soldiers who don't know their way around and who struggle to communicate with the locals.
An unspecified 'more' on the way as infection levels and hospital admissions fall.
Tweet me if you see one between now and Christmas and I'll send a you a prize using SFA guidelines.