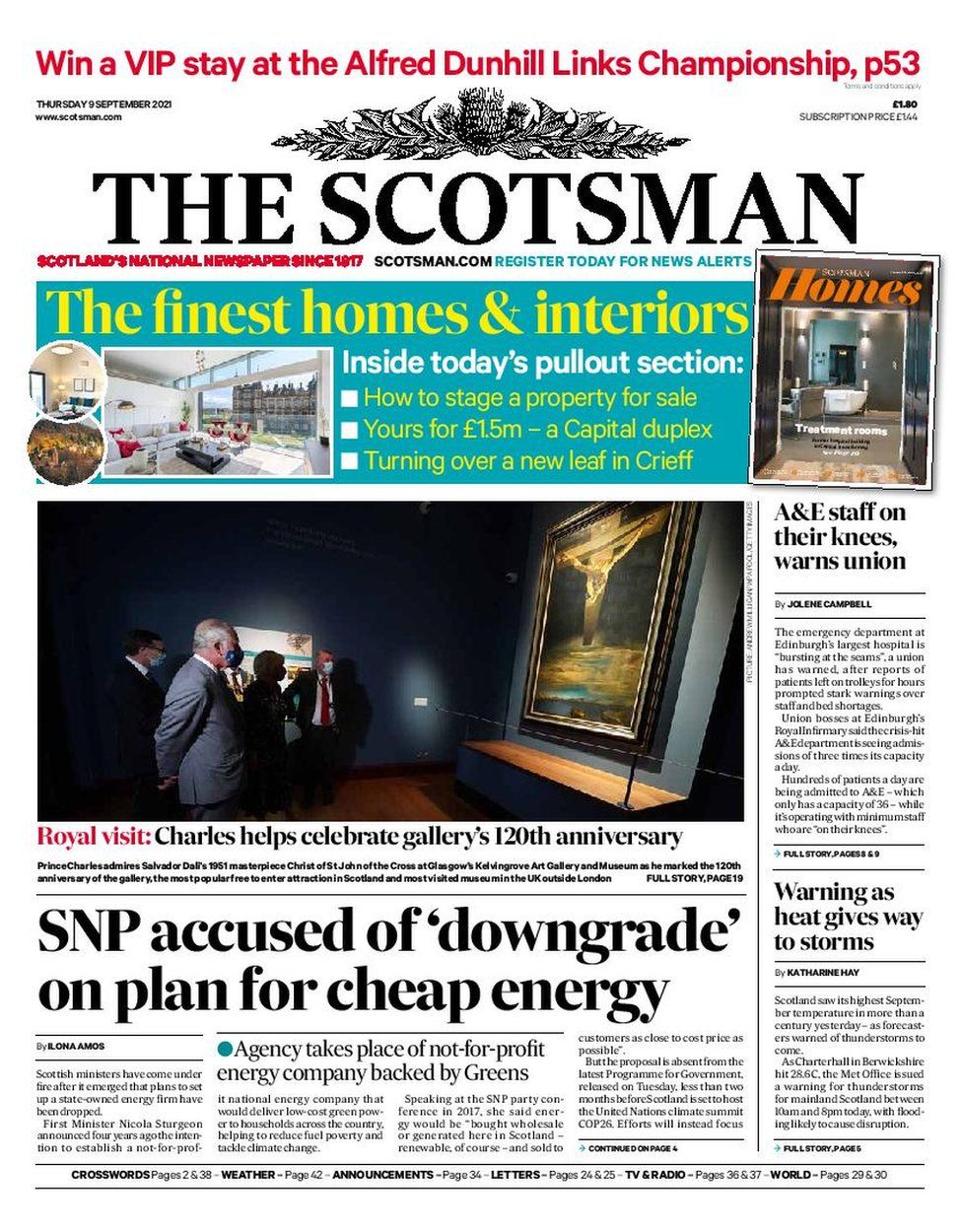 When the facts change, I change my mind.
The Scottish Government has clearly change its mind on setting up a not-for-profit company to deliver cheap energy for those who need it but they have not given up on the underlying intentions.
This is just the first of many attempts by the Scotsman to try to split the SNP/Greens alliance.
In the Programme for Government, but conveniently ignored, we can read:
Increase funding for home energy and green heating systems installations; provide £50 million for Warmer Homes Scotland to support those in fuel poverty through the heat transition; and investing £30 million in green heating and energy efficiency projects in social housing.

Providing £1.8 billion to make homes easier and greener to heat, as part of a commitment to decarbonise 1 million homes by 2030.
As for the implied early betrayal of the Greens, Patrick Harvie said:
This is a historic programme for government, the first with a Greens agenda anywhere in the UK. I'm proud we will lead efforts to lower the emissions produced by Scotland's buildings, and the increased investment announced by the First Minister will begin that work.

This programme for government paves the way for a just transition for workers too. This includes the £500 million Just Transition Fund for the North East and Moray, where alternative jobs in low carbon industries are most needed.

I'm also proud to be leading a new deal for tenants. Our strategy will be published this year and will propose a system of rent controls that will tackle spiralling costs for those in the private rented sector."
And in the eyes of the former leader of the Greens:
The most radical change any government in the UK has proposed since the 1945 Labour manifesto.