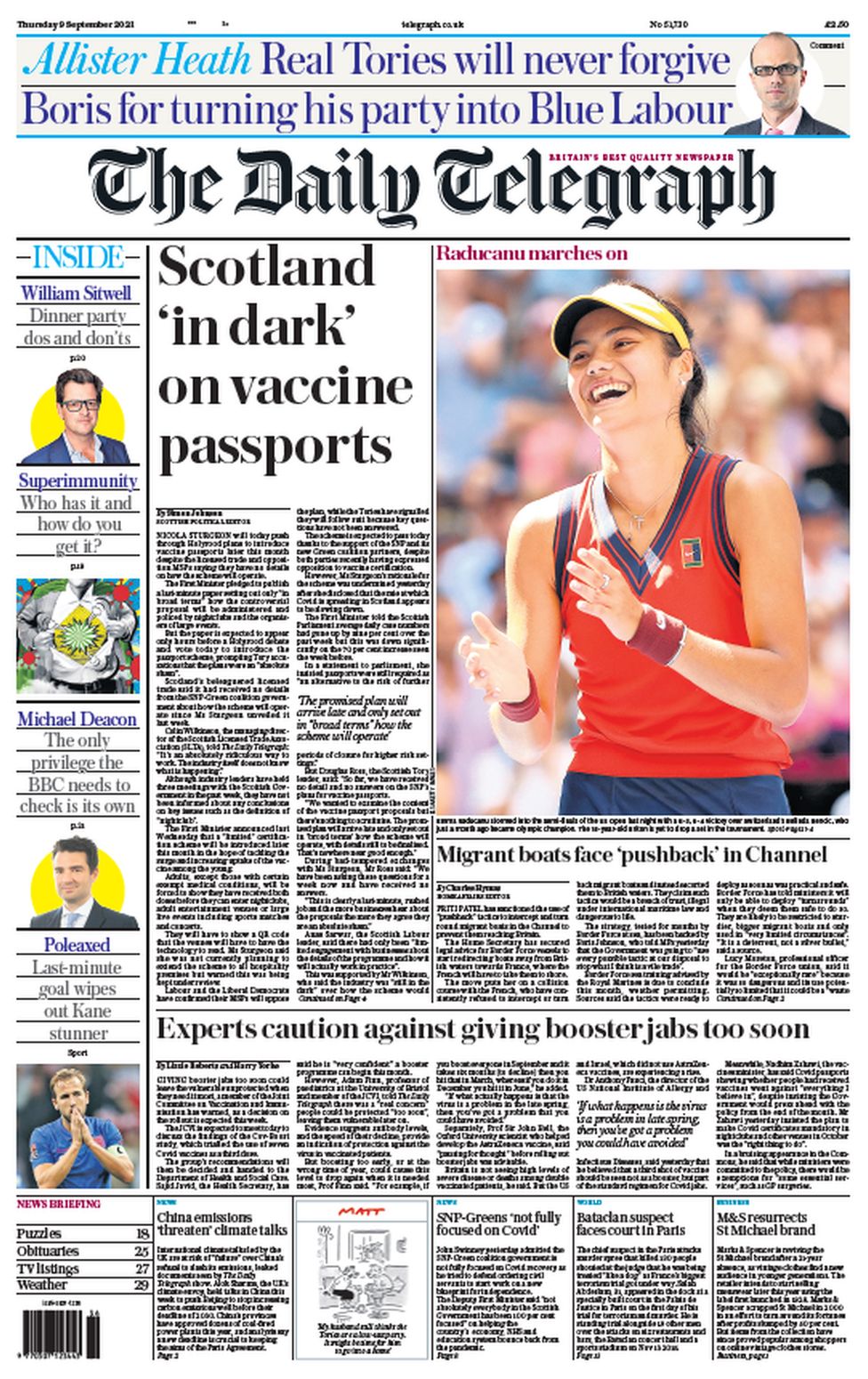 According to Healthcare News yesterday vaccine passports are 'widely deployed' across Europe and:
Vaccine passports in large indoor venues and nightclubs in England will be required at the end of September.   UK vaccine minister Nadhim Zahawi, who in February described vaccine passports as 'discriminatory' has now said it was the right time to start the scheme for sites with large crowds.  

https://www.healthcareitnews.com/news/emea/vaccine-passports-start-england-following-widespread-deployment-across-europe
There will be no vote on this in England so Douglas Ross' hypocrisy will not be fully tested but, we all know he and his Westminster team would not dare to vote against it, yet it seems he is determined to try to score a point by voting against the very same measure in Scotland.
BBC Scotland may ask him about this on Sunday, or maybe not.