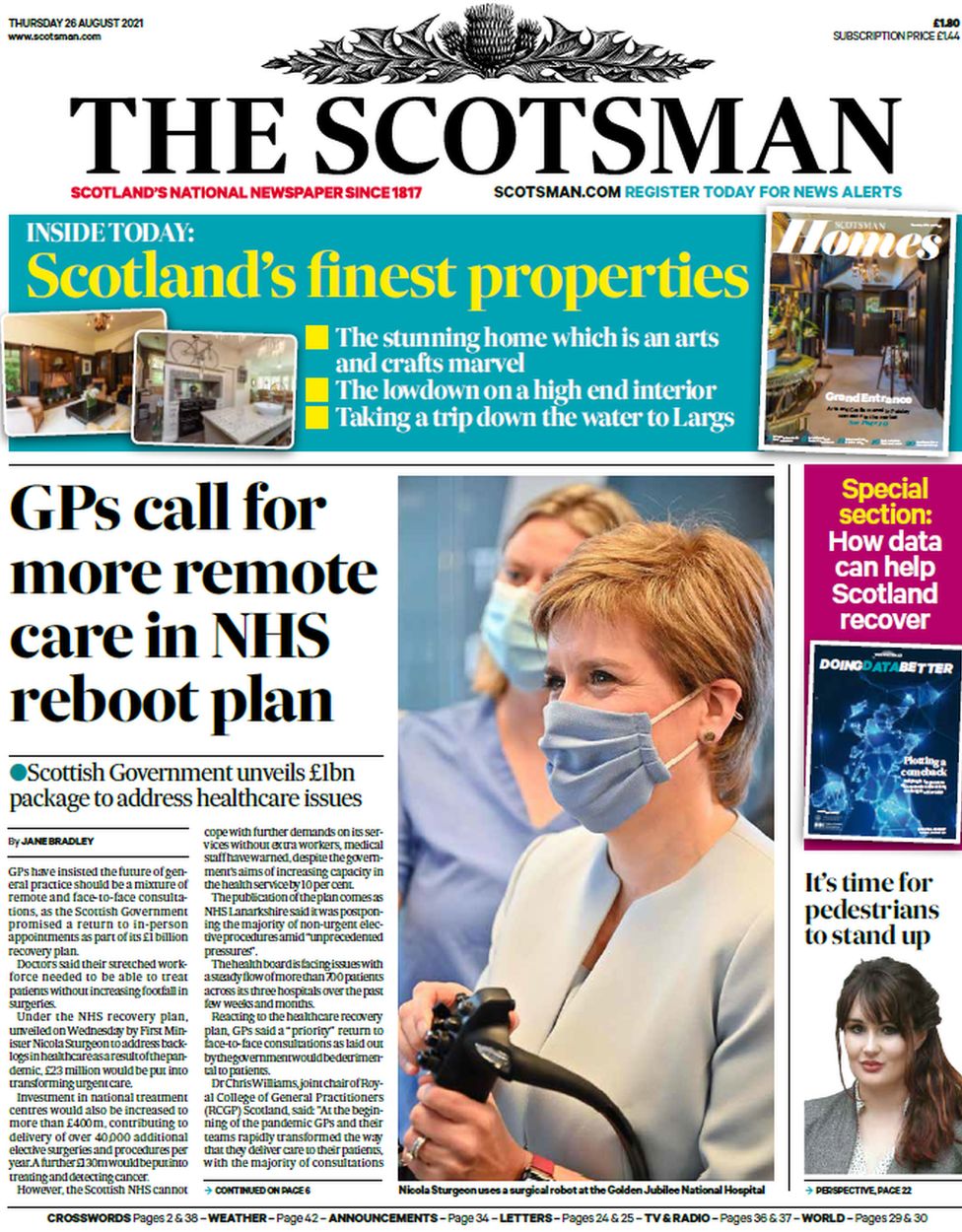 As with the Herald, we see the usual pro-Union knee-jerk selection of an image of a senior SNP politician to frame a health story.
So, so different from the negative framing of working-class trade unions like the NUM or the RMT back in the 80's, the GP reps are platformed uncritically, evidence-free, to undermine a major SNP Government programme.
Remember, Scotland's has far more GPs per head than England – 76 per 100K compared to only 58 per 100K. If they can't cope with a bit more F2F, like they did only just over a year ago, what hope is there for England?
And, that £1bn plan? NHS England with 10 times the population is only getting £6.6bn!
https://www.gov.uk/government/news/7billion-for-nhs-and-social-care-for-covid-19-response-and-recovery
Here's how the English media report stories of recovery:
No image of the Health Secretary, no accusation levelled at him.