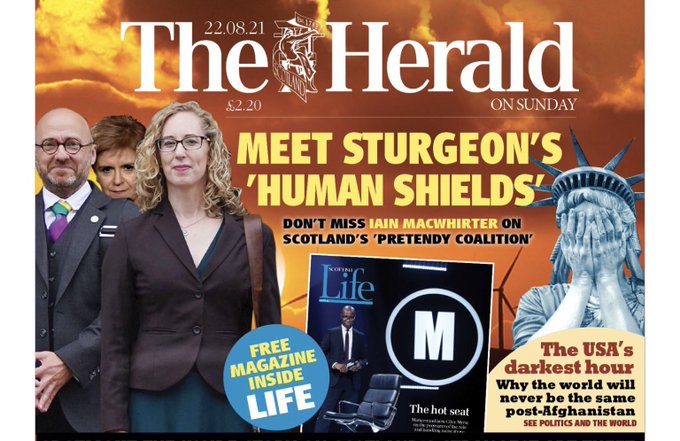 So, modelled on the New Zealand 'cooperation agreement', another of our grumpy borderline misogynists, finds only a tale of deceit and, after Billy Connolly, 'a pretendy (wee?) coalition in the Scottish version.
Along with his pack, Brian Wilson, Tom Gordon, Brian Monteith, John McLellan, Murdo Fraser, ACH, Douglas Ross and Kevin McKenna, he seems to have a real problem with strong intelligent women leaders. He has called her revealingly, 'the headmistress', note not 'headteacher', as has been the official title since just after Macwhirter left school, but 'headmistress.'
In New Zealand, after nearly three years of their Labour/Green 'cooperation agreement', voters were so satisfied with progress on climate policies, on social policies and on the management of the pandemic that both increased their share of the vote in the October 2020 election. Is that what unionists fear?
I'm older than probably all of these bitter twisted sixty-somethings but I still remember Dylan sing:
'He not busy being born is busy dying.'
If you need more proof of Macwhirter's obsession, try this:
https://talkingupscotlandtwo.com/?s=Macwhirter