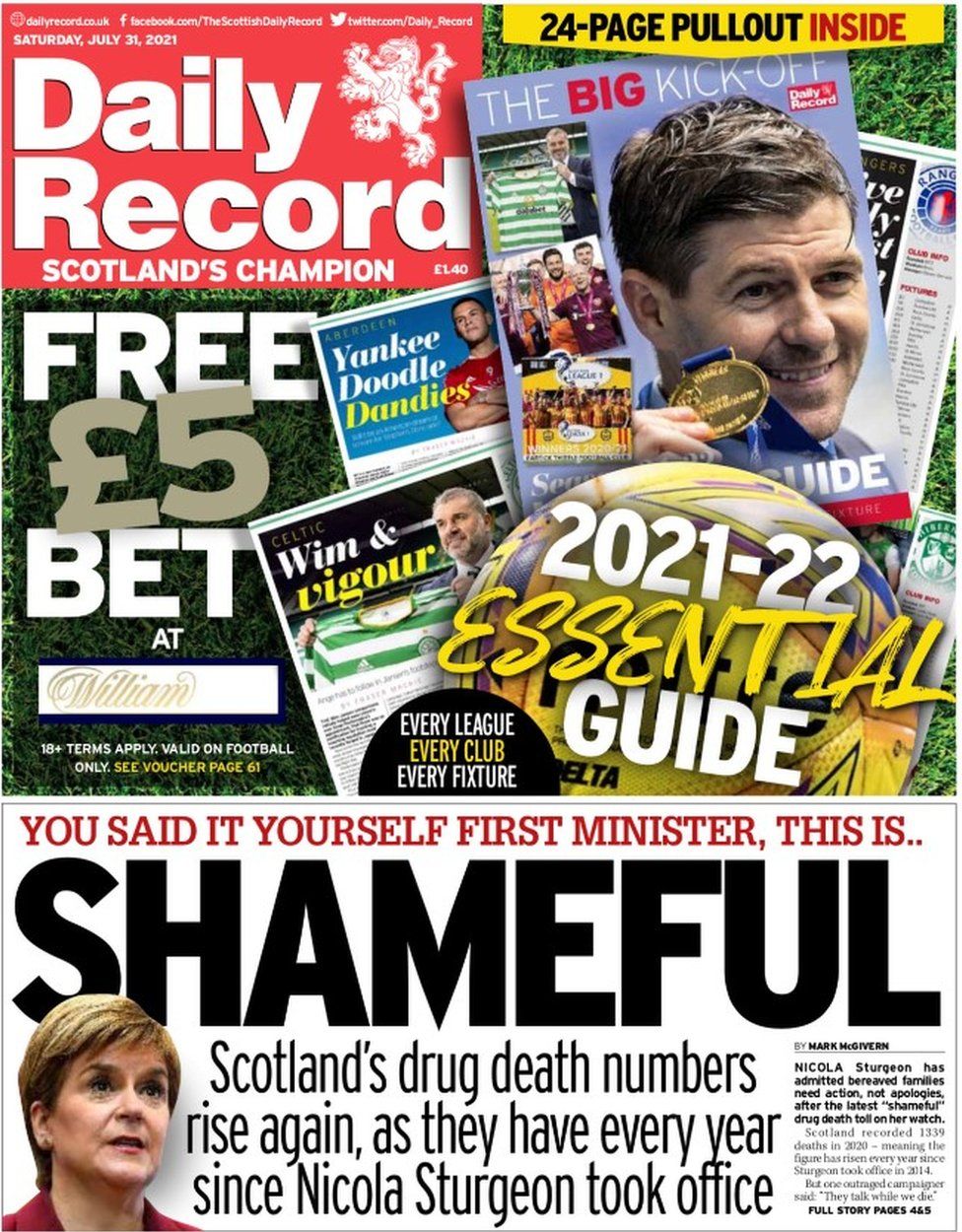 How the Record and, largely, how every media outlet across the UK and beyond, presented Scotland's drug death figures. No explanation, ever, of factors explaining them and making the connection, known to real experts, to 1980s Tory policies destroying working-class communities in Scotland.
The coverage, shameful.
And the coverage of this?
Crime rate per 1,000 population in the United Kingdom from 2002 to 2020 by country │Statista
By their logic, Nicola must take the credit. She has been First Minister since 2015.
In England & Wales, there were 102.8 crimes per 1 000 people in 2019/2020 after a steady rise under Tory rule in England and Labour rule in Wales.
In Northern Ireland there were 59 crimes per 1 000 in the same year, rising above Scotland from 2013, under DUP/SF rule.
In Scotland, there were 45.1 crimes per 1 000, less than half the rate in England & Wales, after a period of fall and stabilising as crime soared in the non-Scottish parts of the UK.
These data were released two weeks ago. Try searching for 'BBC UK crime rates' in the last month, or any other combination of a media outlet and 'UK crime rates' and hear the tumbleweed go by.