The above is a masterpiece of distortions, fed to Reporting Scotland by Scottish Labour's Jackie Baillie.
The truth is actually there in the text.
First:
The Scottish Ambulance Service instituted a colour-coded response system in 2016. These deemed purple cases to be the most severe – where there is a 10% or more chance of cardiac arrest.
Under the bizarre heading 'Lives being risked', we see:
In 2020-21, 10,687 purple cases were seen in under 10 minutes, compared with 8,304 in 2018-19.
So, 25% more of the most at risk, 'purple cases' were seen in under ten minutes in 2020/2021 compared to two years before and saving lives but, as planned, more of the less at risk took longer?
That was the plan.
It has worked?
What on earth is Jackie Baillie on about?
This is a stupid or deliberate misunderstanding of a development launched in 2016 which even in 2018 had already begun to save lives. Then, as now, Scotland's media chose to misrepresent success as failure:
A new system of prioritising the sickest patients, even though that may lengthen waits for less urgent cases, has massively improved survival rates for cardiac arrest patients. According to a spokesman for the Scottish Ambulance Service:
'We have changed the way we respond to calls and are now deliberately prioritising the sickest, most seriously ill patients in Scotland. As a result, we have almost doubled survival rates for cardiac arrest patients since 2013. For less urgent cases, our call handlers now spend more time understanding patient's clinical needs to ensure we send the right, not necessarily the nearest resource. The result has been slightly longer response times for patients whose lives are not immediately at risk – but consequently, last year we saved the lives of an additional 62 patients who had suffered an out of hospital cardiac arrest.'
Contrast this shockingly politicised misrepresentation of a health matter with that of BBC Wales:
From BBC Wales this morning:
As lockdown restrictions have eased ambulance staff are having the busiest summer of their lives.

Some have said they were "broken" by spending so much time queuing outside A&Es unable to respond to new calls.

According to them, it has been the busiest period in their careers.

BBC Wales' health correspondent Owain Clarke has been given special access to crews, call managers and senior paramedics.
The health secretary/minister for Wales is not asked to explain this. They're certainly not accused of any failure by opposition parties or asked to resign. They're not mentioned at all. Do the people of Wales know who they are?
They don't get a mention nor do opposition politicians in these earlier reports suggesting a crisis is building in Wales, unreported as such by BBC Wales:
On July 27th and today, 29th, only two days later, we read of two incidents of failure leading to unnecessary deaths after delays by ambulances, reported by BBC Wales.
Astonishingly, neither report mentions that current Welsh Minister for Health is Eluned Morgan MS.
Welsh Ambulance operations director, Lee Brooks, is mentioned: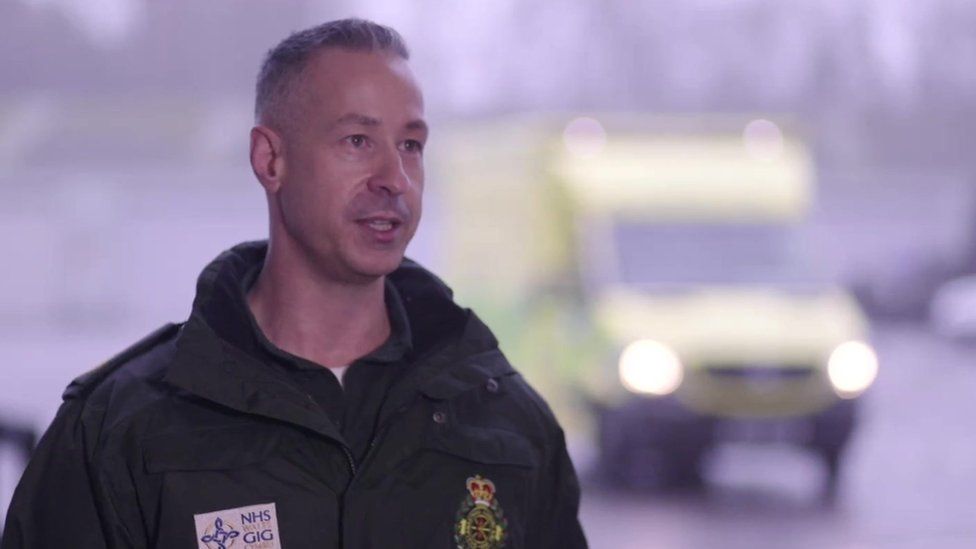 Actually, there are no calls for him to go. The opposition parties in Wales seem to have nothing to say and he just says he's sorry.
Contrast this with the media profile of Humza Yousaf if so much as paper clips go missing from an NHS office.
AND, it's not even the first time. In 2019:
Then, Jason Killens, chief executive:
"We are sorry that our response took longer than we would have liked on this occasion. "Lengthy waits for an ambulance are a sign of pressures across the whole unscheduled care system, not just in Wales but across the UK. 
And BBC England?