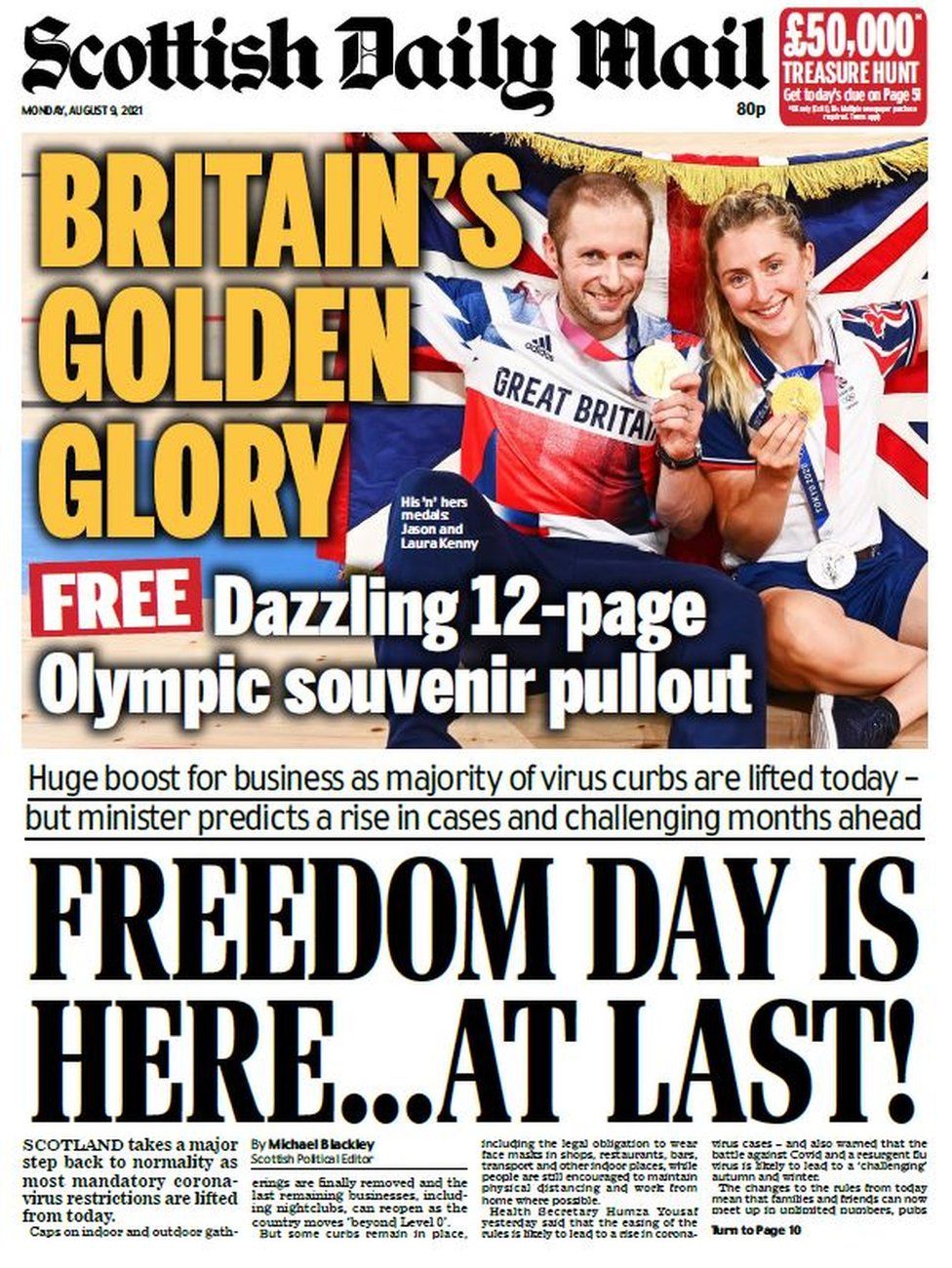 Not only hitting us in the face with full jackery, the Daily Mail sold in Scotland, deliberately undermines Scotland's more cautious approach to pandemic control by using the 'Freedom Day' message explicitly rejected by the Scottish Government and reasonably communicated by most MSM in Scotland: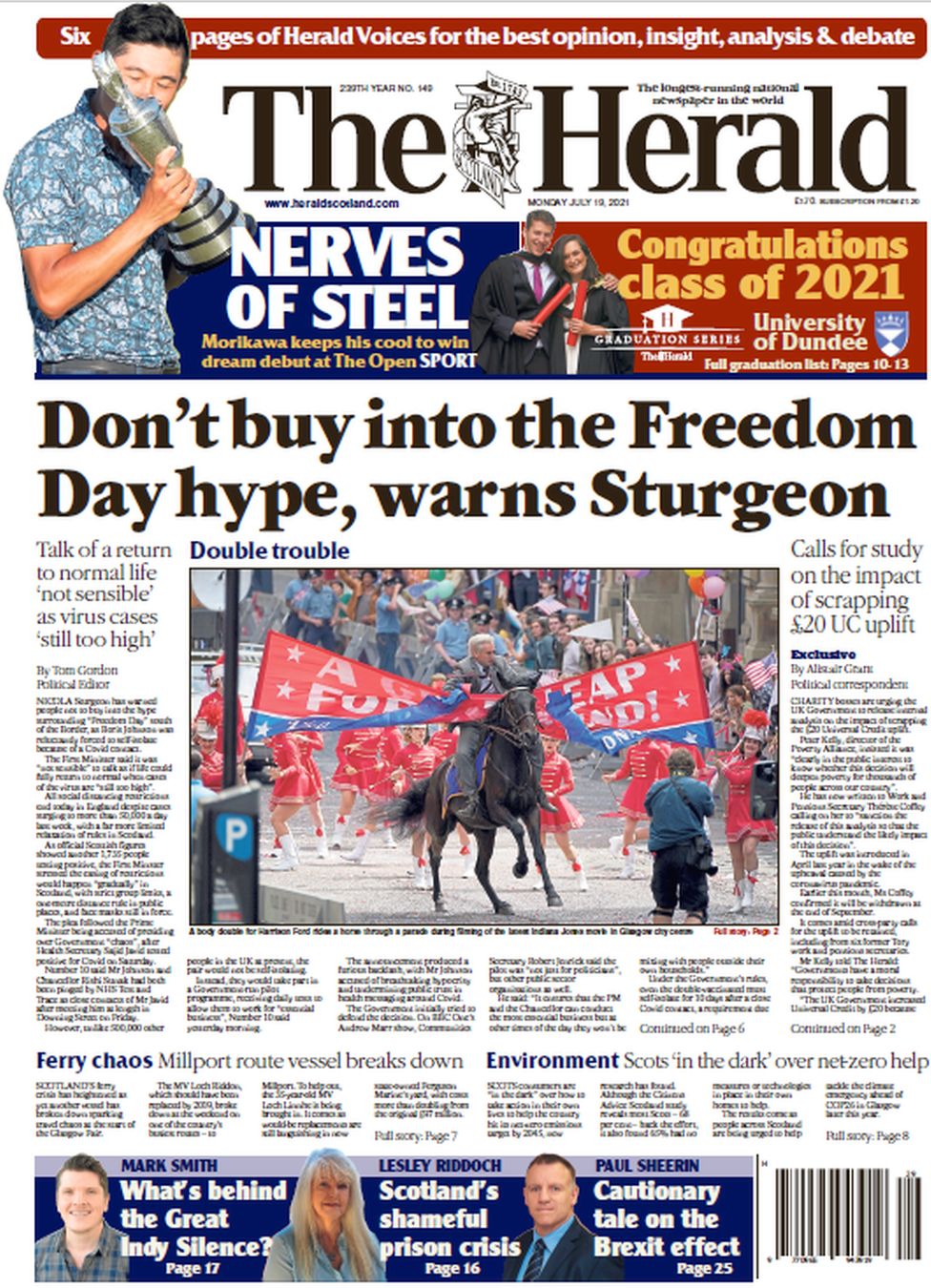 Even the Telegraph appeared to know it was a daft idea: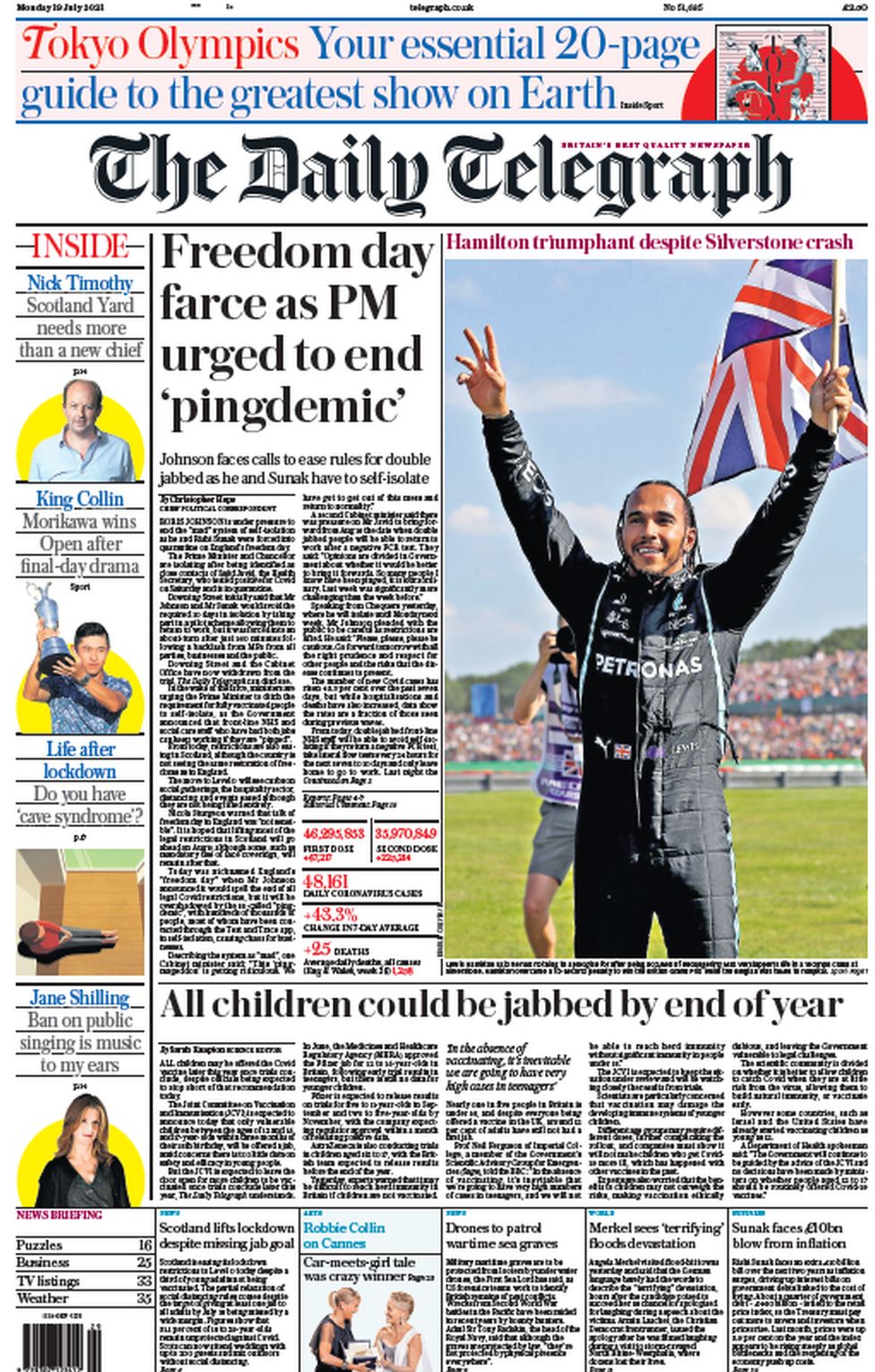 The Daily Mail online from somewhere in England had a more useful report including this:
SNP health minister Humza Yousaf was also quick to warn of the risks of a new variant triggering another lockdown ahead of the easing of restrictions.  

Mr Yousaf told BBC Scotland's Sunday Show: 'All it takes of course is a new variant to come from somewhere halfway across the world to make its way into Scotland.

'And depending on how effective our vaccine is against it, that could make a big, big difference in terms of restrictions.'

Health minister Mr Yousaf also added: 'I think we would expect cases to rise as people interact more, potentially in bigger numbers, but also when schools return as well.

'There's perhaps some sense of an artificial break when it's the summer holidays. So we would expect [a rise in cases] but of course we are continuing to vaccinate people which is the real positive.

'But that of course is why we're keeping some mitigations absolutely in place.

'Our modelling hopefully will be able to tell us that the pressure we're feeling in the NHS hopefully will remain in a place where we can cope with that, but of course that's why these measures continue to always be kept under review.'

https://www.dailymail.co.uk/news/article-9875425/Clubbers-glad-Scotland-s-night-venues-open-pandemic-closures.html
As a rule, when a media outlet adds 'Scottish' to the banner, that means it then becomes less accurate about events here.