On the 7th August, in the Times, we read:
Lockdowns are unlikely to be needed again, government scientific advisers have said, as official figures showed a clear fall in coronavirus cases.

Data from the Office for National Statistics, considered the gold standard for infection rates, confirmed the first clear drop outside of lockdown. Even normally cautious scientists said that the time of draconian restrictions had probably passed.

An increase in cases in September is widely expected as workers return to offices and school and university terms begin, but there is growing confidence that this can be managed without a return to compulsory social distancing.
That 'clear drop' refers to the period from the 22nd of July, when cases in England began dropping from 77.4 per 100K to 41.4 on August 2nd, still twice the level in Wales and Scotland, at 20.7.
But, since August 2nd, cases in England had soared by nearly 40% to August 6th, leaving the 7 day rolling average at best flat, for the moment.
MSM are not covering this and the Times piece smells desperate.
Update: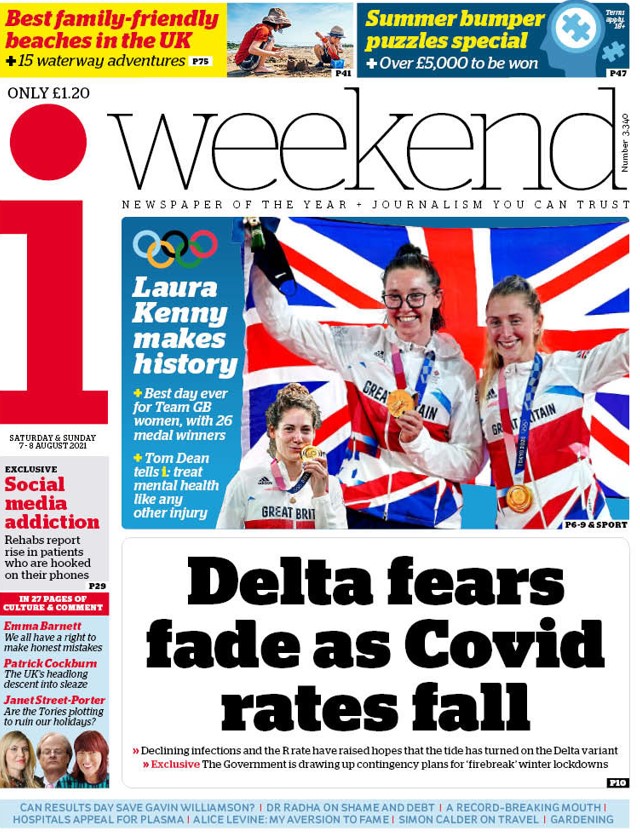 What planet?