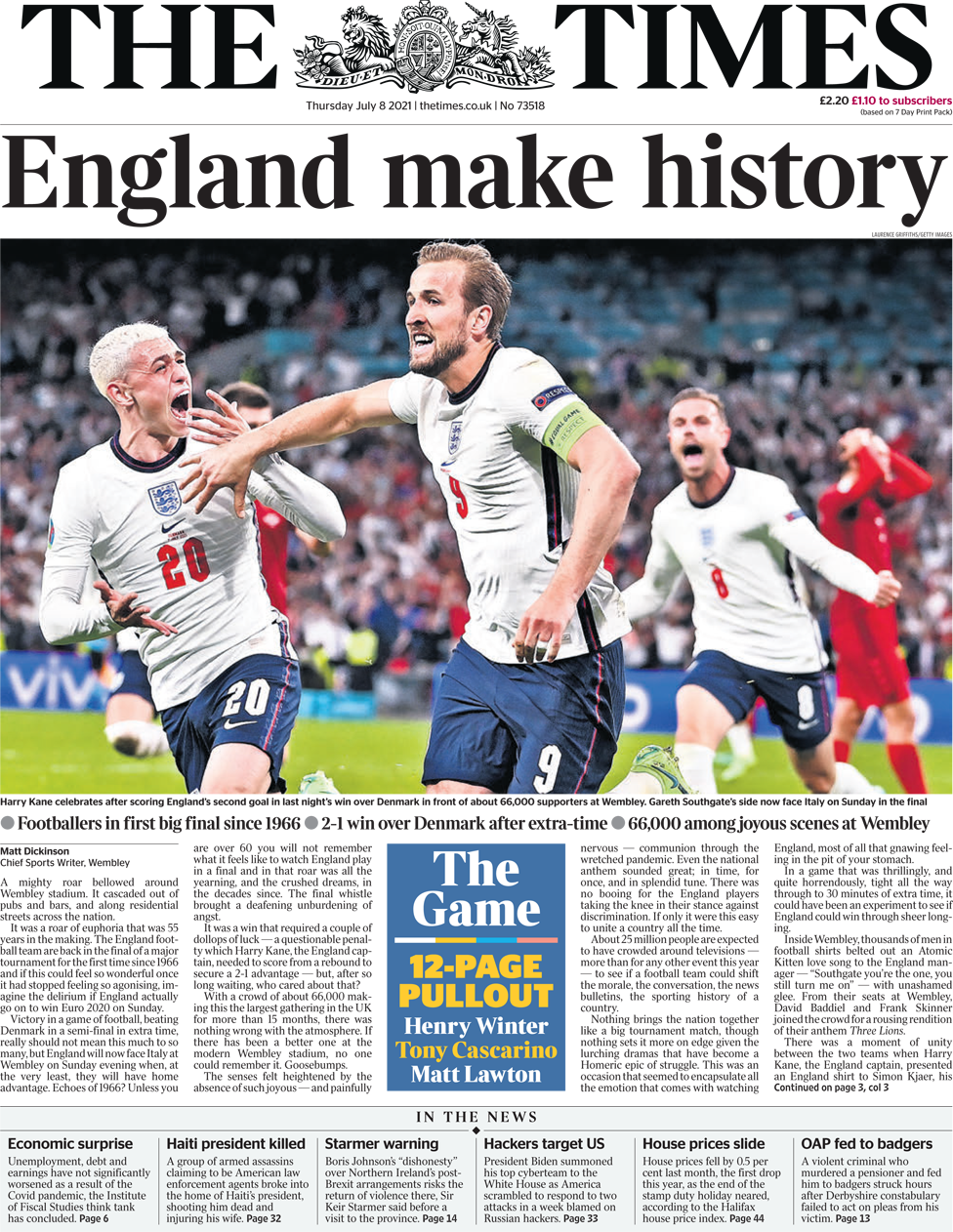 They had most of the play, most of the chances and deserved to win but it took England into extra time, an own goal and a dodgy penalty to beat a country with only a tenth of the population.
England has won the World Cup (they have!) 55 years ago and finished 4th twice (1990, 2018). They have never won the Euros. Making the final this year is their best performance.
Germany and Italy have won four times. Germany has made 14 finals! Italy has been in 9.
With roughly the same population as Denmark, Scotland's record cannot compare. They have won the European Championship (1992) In 1998, they narrowly lost 3–2 in a quarter-final against Brazil. Denmark also made the second round in 1986, 2002 and 2018. We have qualified a few times but never progressed.
Only 39% of players in the Danish 'First Tier' are foreigners.
England has by far the highest percentage of foreign players in its top leagues:
More than 60% foreign players in England's top league since 1997 with only Germany having just over 50%.
By 2017:
World champions France, Denmark, Croatia and Spain do not even make this top ten.