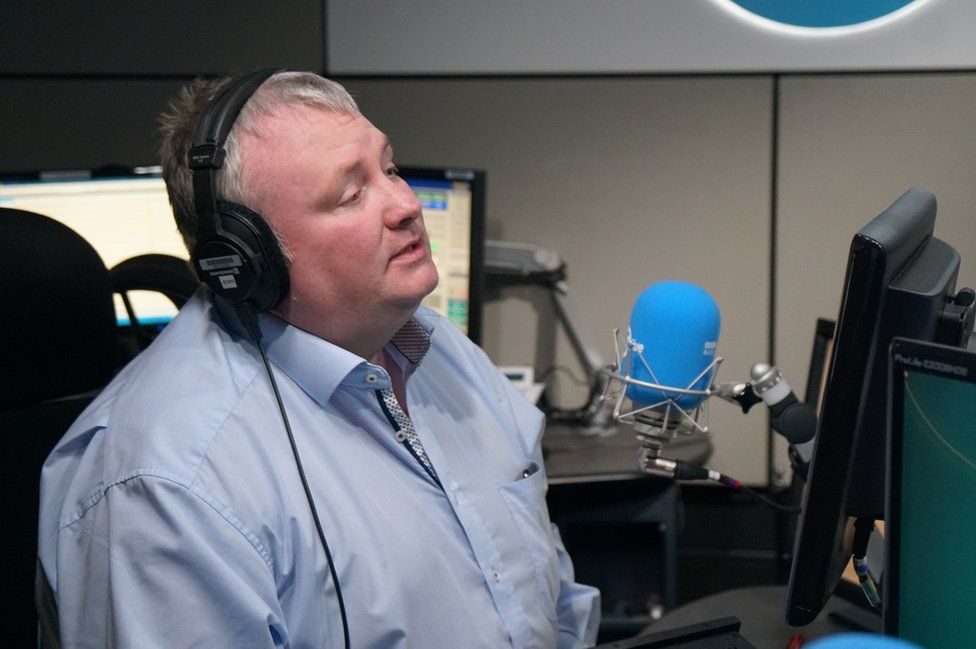 The pay of BBC presenter Stephen Nolan increased by up to £15,000 to more than £405,000 in 2020-21. He earned between £405,000 and £409,999 from the BBC licence fee in 2020-21, the broadcaster said. That compares to between £390,000 and £394,999 in 2019-20 – up from about £325,000 in 2018-19. However, his published salary may vary each year depending on when he is actually paid by the BBC for programmes he has presented. His 2020-21 salary makes him the equal-fifth best paid BBC on-air star, with a salary similar to the Question Time presenter Fiona Bruce.
https://www.bbc.co.uk/news/uk-northern-ireland-57736237
In sharp contrast:
Sarah Smith Scotland Editor and BBC Radio 4 Today cover £185,000-£189,999
Stephen Nolan The Nolan Show on Radio Ulster Nolan Live on BBC 1 (NI)
5 live Stephen Nolan Show £405,000-£409,999
I suppose he is on more but then she's an editor.
No one else on BBC Scotland makes it into the top group. Glen Campbell does it for the love of country?
Maybe, Nolan has a special job to do? See this:
There are fresh protests against the institutional sectarianism of the BBC in Ireland as infamous radio and TV presenter Stephen Nolan continues to generate intense anger among nationalists.Known for his contemptuous treatment of the Irish language, the broadcaster's one-sided focus on alleged breaches of Covid-19 regulations by Catholics has reached new levels.

Since the republican funeral in west Belfast of former IRA leader Bobby Storey in June, Nolan has reported almost exclusively on cases in which nationalists have been accused of breaching regulations. He visited the predominately nationalist student area of Belfast's Holylands in order to 'expose' students failing to observe social distancing. More recently, he attacked the Gaelic Athletics Association over the celebrations of Tyrone club Dungannon Clarke's after it achieved a historic victory.

https://republican-news.org/current/news/2020/09/pressure_grows_for_bbc_to_sack.html
He may not need the money that much. See this:
Stephen Nolan is to receive a further five-figure sum in damages from another Twitter user who posted false allegations about the broadcaster.ADVERTISING The person behind the tweets has also apologised to the television and radio presenter for the personal abuse he was subjected to. It comes after a day after a so-called Twitter troll paid out a six-figure sum for subjecting Mr Nolan to an online campaign.

https://www.belfastlive.co.uk/news/belfast-news/stephen-nolan-gets-second-payout-20956145
Don't they know how good a Unionist Sarah is?