On the BBC Health website being shared across BBC England and Wales but not in Scotland, the above headline made me think of Nicola.
Researchers, Foad, Whitmarsh, Hanel and Haddock (really), at the universities of Cardiff, Bath and Essex didn't.
They said, on public support for lockdown measures, there was 'little understanding of how people reached their positions on these issues' and the full report makes no mention at all of Scotland, Sturgeon or our experts Sridhar, Bauld and Reich.
Were the staff at BBC Scotland fearful it might praise the Scottish Government's handling of the pandemic? No worries, it is well Anglocentric.
The researchers seem to have missed the report by Professional development coaches from the Development Academy wing of Acuity Training saying:
Nicola Sturgeon has received a lot of praise for her response to the coronavirus pandemic – and it's not hard to see why. She is clear, calm and compassionate, is not afraid to be tough or emotional, and she has a great sense of humour. There's no sense of performance with Sturgeon – she is very real.
https://www.independent.co.uk/news/uk/politics/nicola-sturgeon-eloquent-leader-full-list-world-boris-johnson-a9646021.html
By contrast, the group criticised Boris Johnson, claiming he had typically favoured "muttering or waffling" when speaking to the public and "often left people confused about his message".
They missed Dr David Nabarro saying Nicola Sturgeon's prudent approach to easing lockdown restrictions was a good policy and that he admired the approach by the Scottish Government and the public health authorities. Nabarro, the World Health Organisation's special envoy for Covid-19, told the BBC: "Comparing Scotland with other parts of Europe, other parts of the world, I'd say you're doing good because you are tackling it carefully and logically. 
World Health Organisation tells Scotland 'you are doing well'
They missed the BBC Scotland poll by Prof Curtice, in November 2020, showing massive approval of the Scottish Government's handling of the crisis: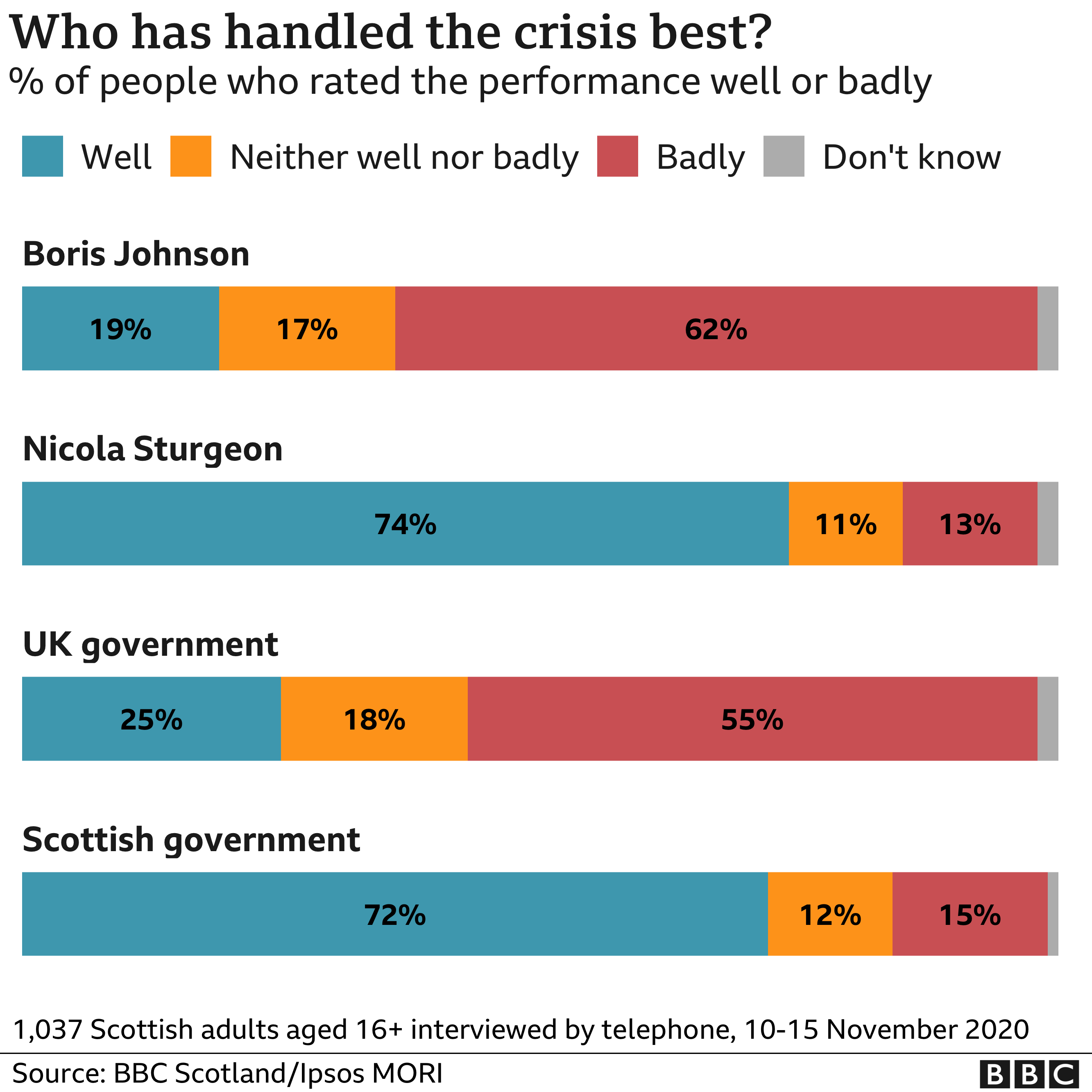 Little understanding of how people reached their positions on these issues?
Do some reading first?
In my day, this would never have been published.