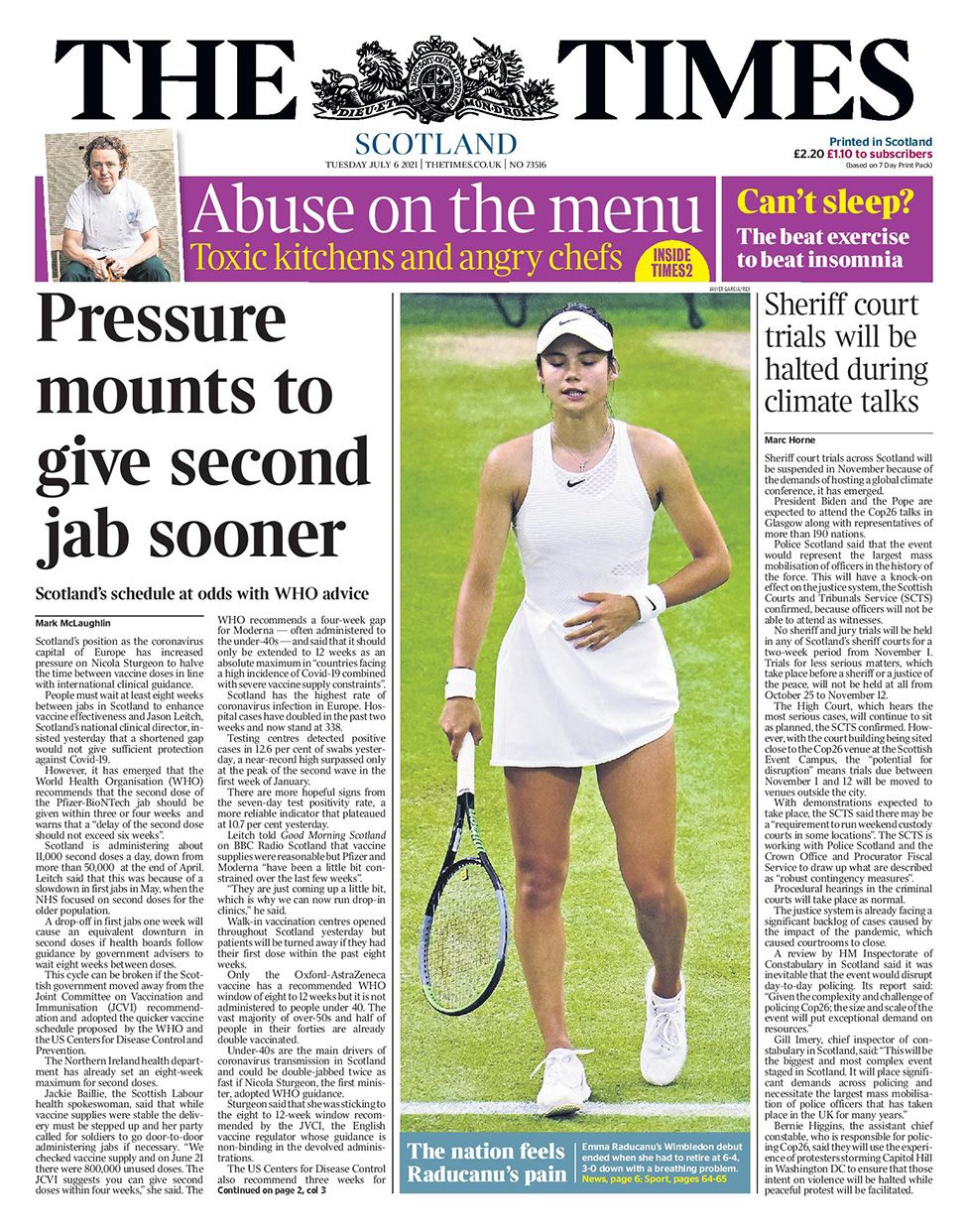 Fed by Jackie Baillie to once more politicise serious health matters, The Times pokes at a massive and massively complex programme of vaccinations, in a sad attempt to score political points. Vaccinating millions of people, twice, at speed, is comparable to steering a super-tanker which takes miles to turn. The opposition parties with their media rodents seem to think it's like driving a mini.
On 14 May 2021, the JCVI recommended that the second dose interval be brought forward
from 12 to 8 weeks.
In December 2020, Scotland followed JCVI advice and concentrated on vaccinating care home residents before all others. Thousands were saved. Many more thousands died in English care homes unreported in the media.
In February 2021, WHO representative Dr. Soumya Swaminathan suggested that for vaccines like the AstraZeneca vaccine, delaying the second dose up to 12 weeks actually gives a better immune boost.
The science is changing constantly. You can't expect a mass health service to chop and change at the drop of a hat.
Is the Times suggesting pressure is mounting on NHS England to change the dose interval period?