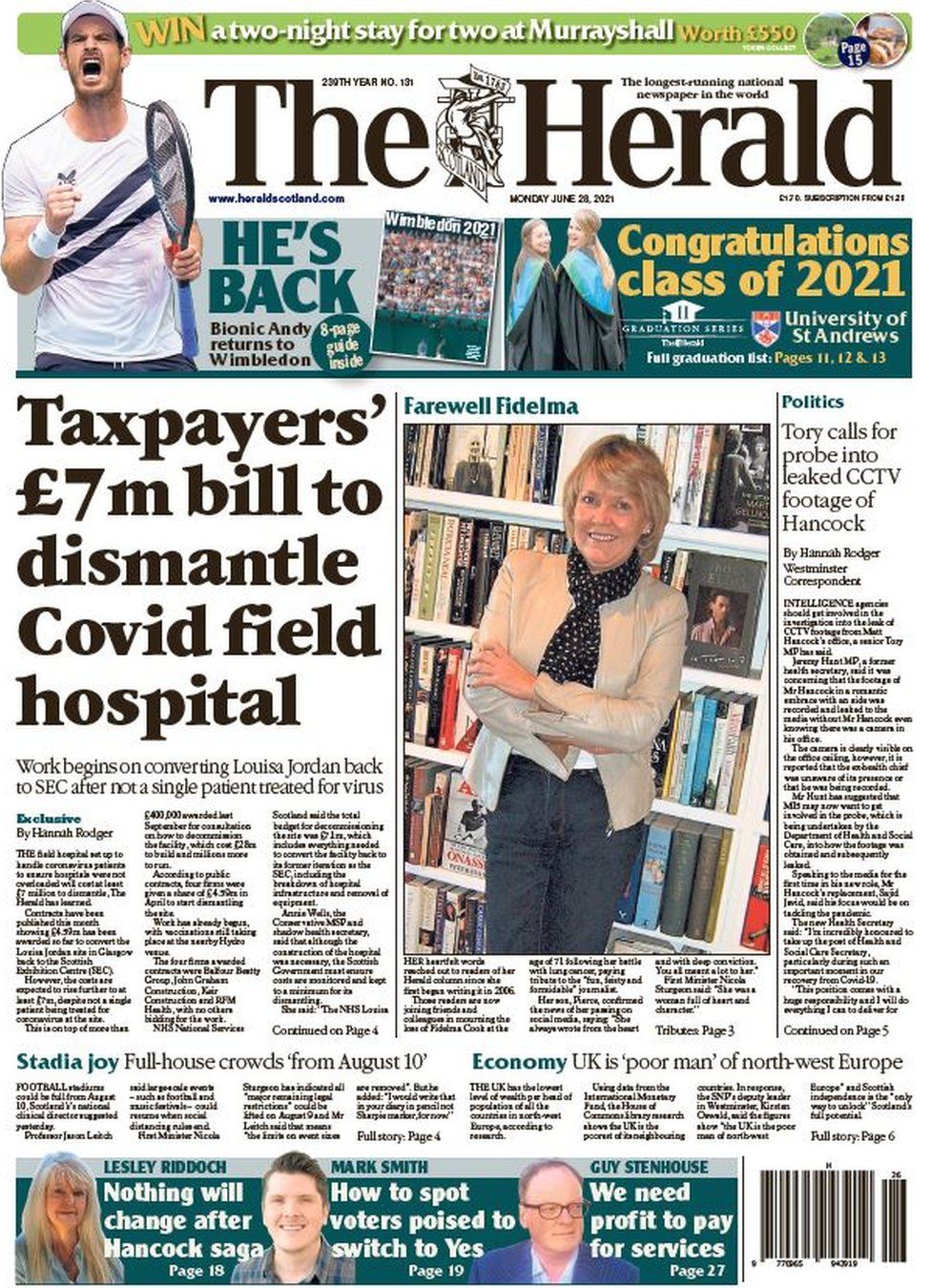 Not a single patient treated for virus? £7 million down the drain? More anti-SNP drivel-fodder for the opposition parties and their pet media rodents.
Why did the Louisa Jordan not need to treat a single covid patient?
Because the Scottish (SNP) Government moved quickly with the medics they have long respected, worked collaboratively with and can trust, to massively increase capacity in existing hospitals.
Because the FM, unlike the PM, turned up every day to treat us like adults and, in so doing, got our compliance, resulting in far lower infections levels in Scotland.
Because they freed-up space in hospitals by discharging the vulnerable elderly back in to their care homes where, as the research shows, they triggered no outbreaks.
Because the Scottish Government, once it had control of pandemic measures, was firmer, more consistent and more honest with the people.
Imagine the opposition and media response had the Scottish Government not set up the Louisa Jordan and our hospitals had been overwhelmed?
I know the Herald is a corporate news agency where profit is everything, but maybe it's a model we don't need anymore?