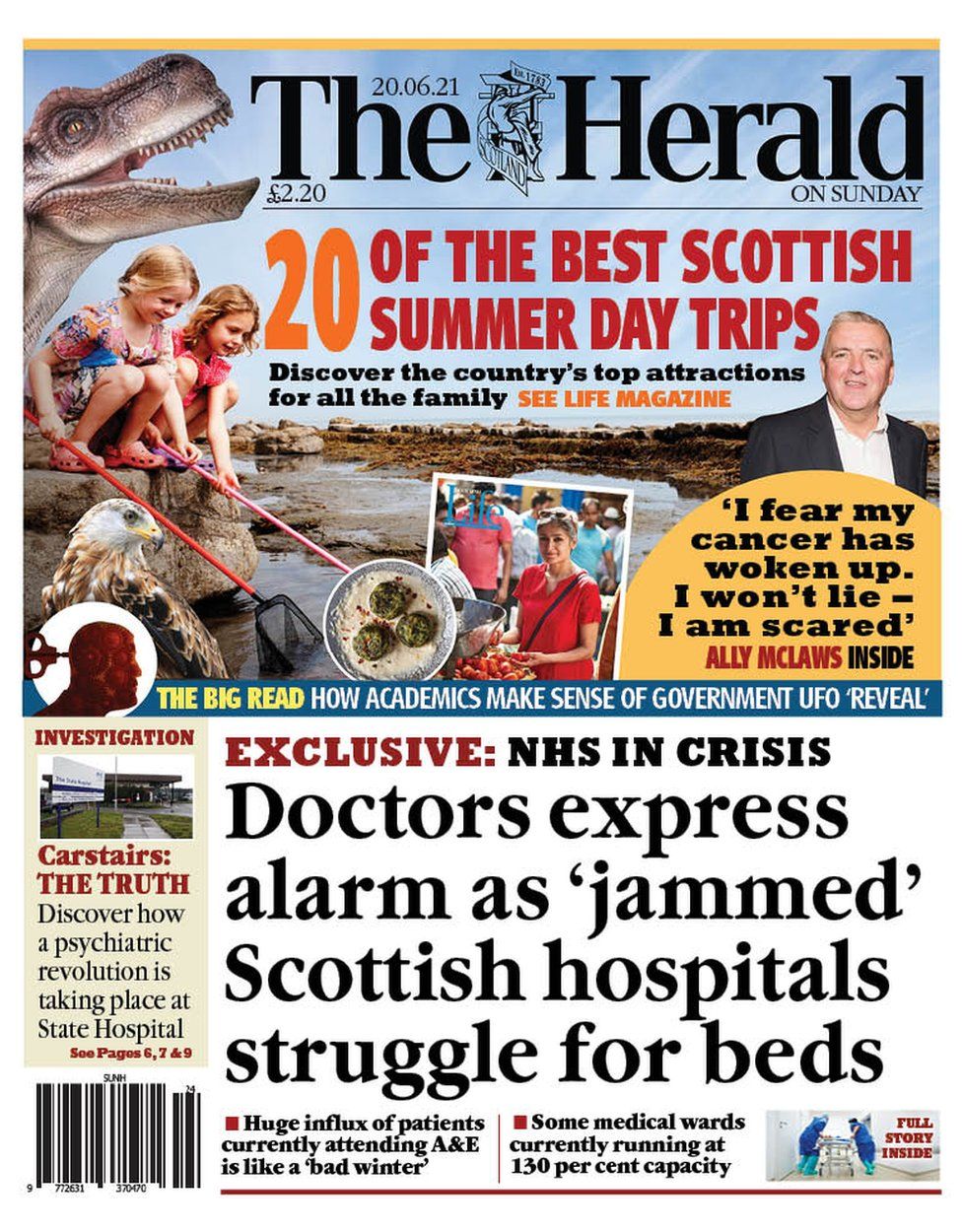 Doctors? Who? How many? Using what facts?
Well just Dr John Thomson, a consultant in emergency medicine at Aberdeen Royal Infirmary, so in just one hospital and using no published statistics, so worryingly for a professional using science in his line of work, keen to claim:
Hospitals are jammed. They're absolutely full and bursting.
Dr T is a media regular, in the Herald and the Times, shouting alarm. In January, he was 'voicing fears' in the Times. It's a hobby he has.
Facts, Dr T?
A&E:
During week ending 06 June 2021, there were 28,493 attendances at A&E services in NHS Scotland.
During week ending 09 June 2019, there were 28,029 attendances at A&E services in NHS Scotland.
https://beta.isdscotland.org/find-publications-and-data/health-services/hospital-care/nhs-performs-weekly-update-of-emergency-department-activity-and-waiting-time-statistics/
Surgery? Theatres full to bursting?
Still well below 2019 capacity in planned ops (blue shading) and cancelled due to lack of resources (grey line) lower than in 2019.
'Doctors express alarm?' Nope. One doctor feeds scare story to starving churnalist at Herald.
https://beta.isdscotland.org/find-publications-and-data/healthcare-resources/waiting-times/cancelled-planned-operations/