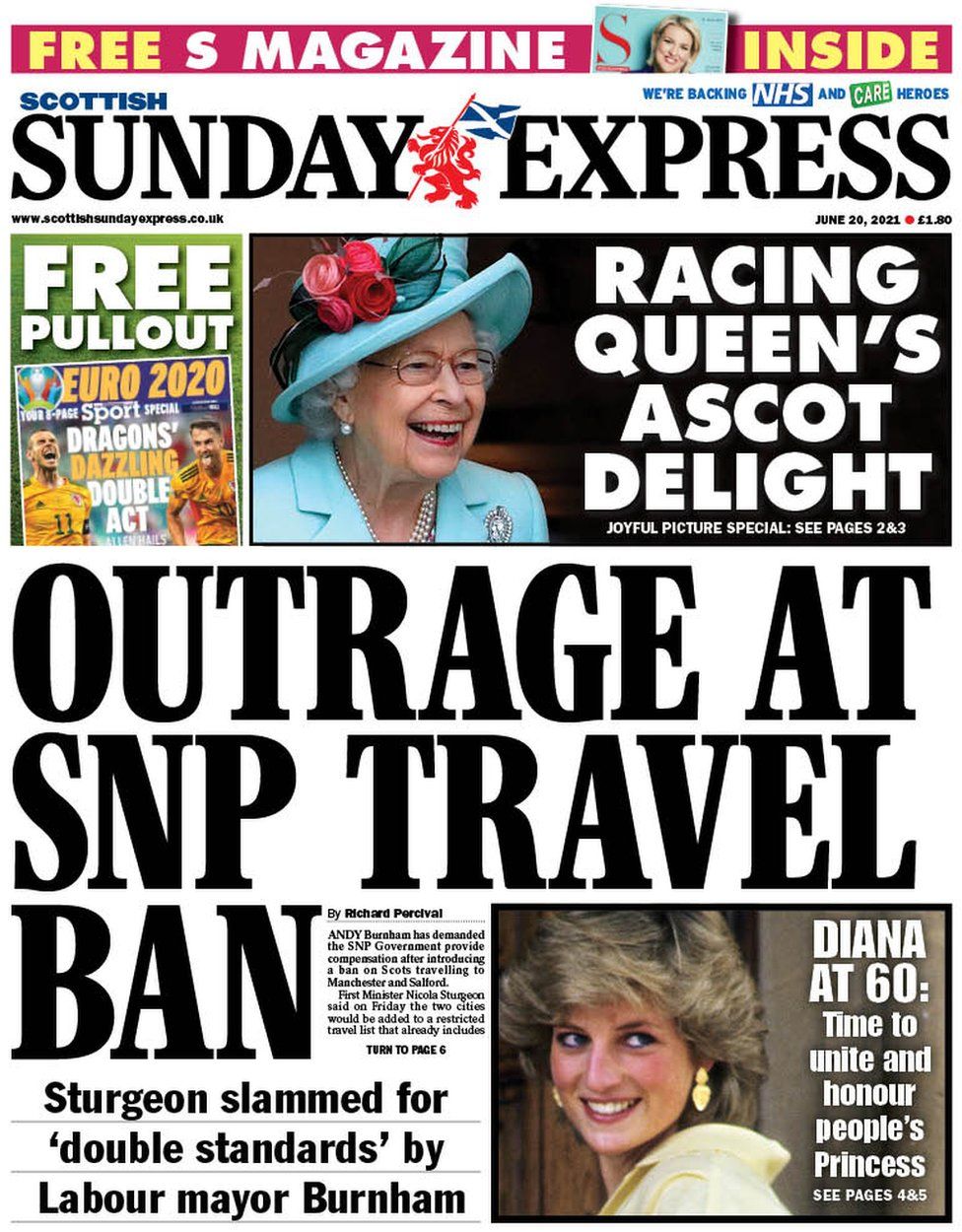 The Mayor of Greater Manchester is not happy. Why? See this from the Guardian rather than the above smelly rag:
Nicola Sturgeon has imposed a travel ban between Scotland and Manchester and Salford as a result of rising Covid cases. The restrictions, which will come into force from Monday, add to travel limits put in place last month as the Delta variant spread rapidly through the north of England. Speaking at her Covid briefing on Friday, Scotland's first minister said: "Manchester and Salford currently have high levels of Covid and so from Monday onwards non-essential travel between Scotland and those cities is not permitted. Non-essential travel is already prohibited between Scotland and Bolton and Blackburn with Darwen."
What are the data behind the decision?
A wee geography test for you. Which of the above highly infected areas, the most infected in the UK, is/are not near to Andy Burnham's patch?
Yes, it's Dundee in 9th place. Is that what Burnham means by double standards? Because we have one highly infected area already, we just give up?
Do you want out or nowt?