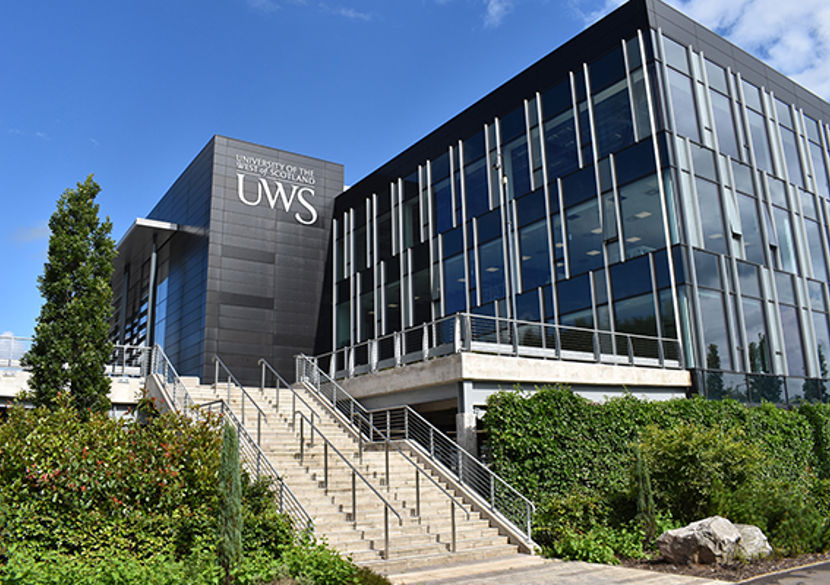 By stewartb
Here on TuS, on 7June, 2021 there was an article entitled 'Indyref2 not a discouragement to foreign investors as Scotland surges 18% ahead of UK'. It was prompted by the release of the latest annual report – its 2021 Attractiveness Survey Scotland report – on foreign direct investment (FDI) in Scotland by EY (formerly Ernst & Young).
Source: https://www.ey.com/en_uk/attractiveness/21/scotlands-share-of-uk-fdi-projects-has-risen
The TuS article provides this quote from a BBC Scotland journalist on the subject: "The Scottish figures also suggest the prospect of another independence referendum is NOT A SIGNIFICANT DISCOURAGEMENT to foreign investors. Scotland has consistently outperformed other parts of the UK in this annual survey, with the exception of London." (my emphasis) I'll return to this reference to Indyref2 later.
Investor sentiment and Scotland
This latest EY report states: 'Scotland is OUTPACING UK and the rest of Europe in attracting and securing FDI, reaching its HIGHEST ATTRACTIVENESS LEVEL EVER'. We also learn that: 'During 2020, FDI projects in Scotland increased by 6%, compared to a decline in the UK of 12% and a 13% decline across Europe.'
'With its number of projects and market share of overall investments into the UK FDI both increasing, there's no question that Scotland's FDI performance in 2020 gives grounds for OPTIMISM OVER THE COUNTRY'S FUTURE PROJECT FLOWS. This positive view is FURTHER STRENGTHENED by our annual study of overseas investors' perceptions of the UK and its various constituent parts.'
The report notes: 'Scotland's perceived attractiveness has DOUBLED since the last time the question was asked in 2019. As 15% of investors now rate Scotland as the UK's most attractive FDI location, reinforcing its position as second only to London in the UK.'
'This score of 15% achieved by Scotland is its HIGHEST EVER RANKING in our annual survey. The SCALE OF THE SHIFT that's occurred since 2019 is illustrated by the fact that London's vote as most attractive region has ALMOST HALVED in the intervening two years, while Scotland's has more than doubled from 7%. As well as being firmly established as the UK's second biggest recipient of FDI projects behind London, Scotland is now also in clear second place in terms of attractiveness, well ahead of third-placed South-East England.'
Indyref2 not discouraging FDI – no need for surprise!
Back in 9 June 2014, the website Public Finance (published on behalf of the Chartered Institute of Public Finance & Accountancy) commented on Scotland's performance in attracting FDI. It ran an article entitled 'Independence debate "not deterring foreign investment in Scotland" – Scotland's uncertain constitutional future has proved no deterrent to overseas investors, according to the annual Attractiveness Survey by accountants EY.'
From this analysis of the EY report published in May 2014 and providing data on FDI deals during 2013 we learn: '.. figures show that Scotland comfortably maintained its lead over every other part of the UK except London in attracting foreign direct investment . The number of projects won was up 8% on the previous year to 83, the HIGHEST LEVEL for 16 years.'
'… Scotland's share of high value-added research and development projects soared by 70%. A third of all R&D investments to the UK now come to Scotland.'
So 2013 was a very good year – what of 2014 itself?
On 27 May 2015 The Scotsman provided an assessment of the latest EY Scotland Attractiveness Survey report. It stated: 'Scotland rivalled only by London for inward investment – Scotland was the most successful region outside of London last year in terms of attracting inward investment projects, according to a new survey.'
The EY survey, on FDI during the year 2014, reported the third successive year that Scotland had been the most successful region outside London. The Scotsman noted that almost half of all projects coming to Scotland in 2014 – 37 – came from the US, 'representing a TEN-YEAR HIGH in American investment.'
Deputy First Minister John Swinney is quoted by The Scotsmam at the time saying of the EY findings for 2014 "The number of manufacturing FDI projects coming to Scotland MORE THAN DOUBLED, growing from 15 to 31.
"Combined with a rise in scientific research projects – reaching ANOTHER TEN-YEAR HIGH – and the largest number of financial FDI projects since 2006, this shows an encouraging trend towards high-value projects that recognise our highly-skilled workforce."
Resilience
Jumping forward in time, the 2020 EY Scotland Attractiveness Survey report tells us this: 'Scotland has a REAL STRENGTH IN THE DIVERSITY OF PROJECTS it attracts with a healthy blend between manufacturing and services. The boost in manufacturing places Scotland as the UK LEADER FOR THIS SECTOR. This, along with the growth in machinery & equipment and agri-food, plays directly into Scotland's international reputation and capabilities within the food and drink market.'
The online publication Scottish Financial News had this headline in 29 March 2017: 'IndyRef2 could see a pause in investment but corporate Scotland remains RESILIENT IN THE FACE OF UNCERTAINTY'.
The negative – or at least cautionary – framing of the headline changes in the first paragraph to reflect business pragmatism, resilience and common sense. It reads: 'A survey of some of Scotland's largest and best-known businesses conducted by Scottish law firm Burness Paull suggests that DEAL ACTIVITY WILL CONTINUE, despite political uncertainty.'
'The results of the survey, 'Corporate Scotland: Deal-making trends' SHOWED A REAL CONFIDENCE across a wide range of sectors and a desire to get on and make things happen, rather than for activity to be dictated by the political landscape in particular. Among the key findings was a clear message from Scottish businesses that they WOULD NOT LET UNCERTAINTY define them or their activities.'
It seems clear from the evidence provided by EY surveys from 2013 onwards that overseas investors into Scotland did not 'pause' investment in the years leading up to IndyRef 1 and are not 'pausing' in the lead up to Indyref 2!
But Unionists are blinded by their negativity – or is it desperation?
It's not so long ago, when launching his party's Holyrood election manifesto, Douglas Ross claimed Scotland's economy would be sent "spiralling into chaos" if there was a second independence referendum (quoted in The Herald on 19 April 2021).
As another example, from 15 July 2019, in The Scotsman we learn of this: 'Pamela Nash, chief executive of Scotland in Union stepped up calls for Nicola Sturgeon to ditch plans for a second referendum on Scottish independence. "It's not only breaking up the UK that would cause economic damage to Scotland, just the continued threat itself of an unwanted second referendum continues to alarm investors," she said.'
Even supporters of the Union must deserve better advocacy than this!
By the evidence of their actions, it is clear that hard-headed international investors disagreed with such scaremongering in 2013-14 and are disagreeing with it again, now!