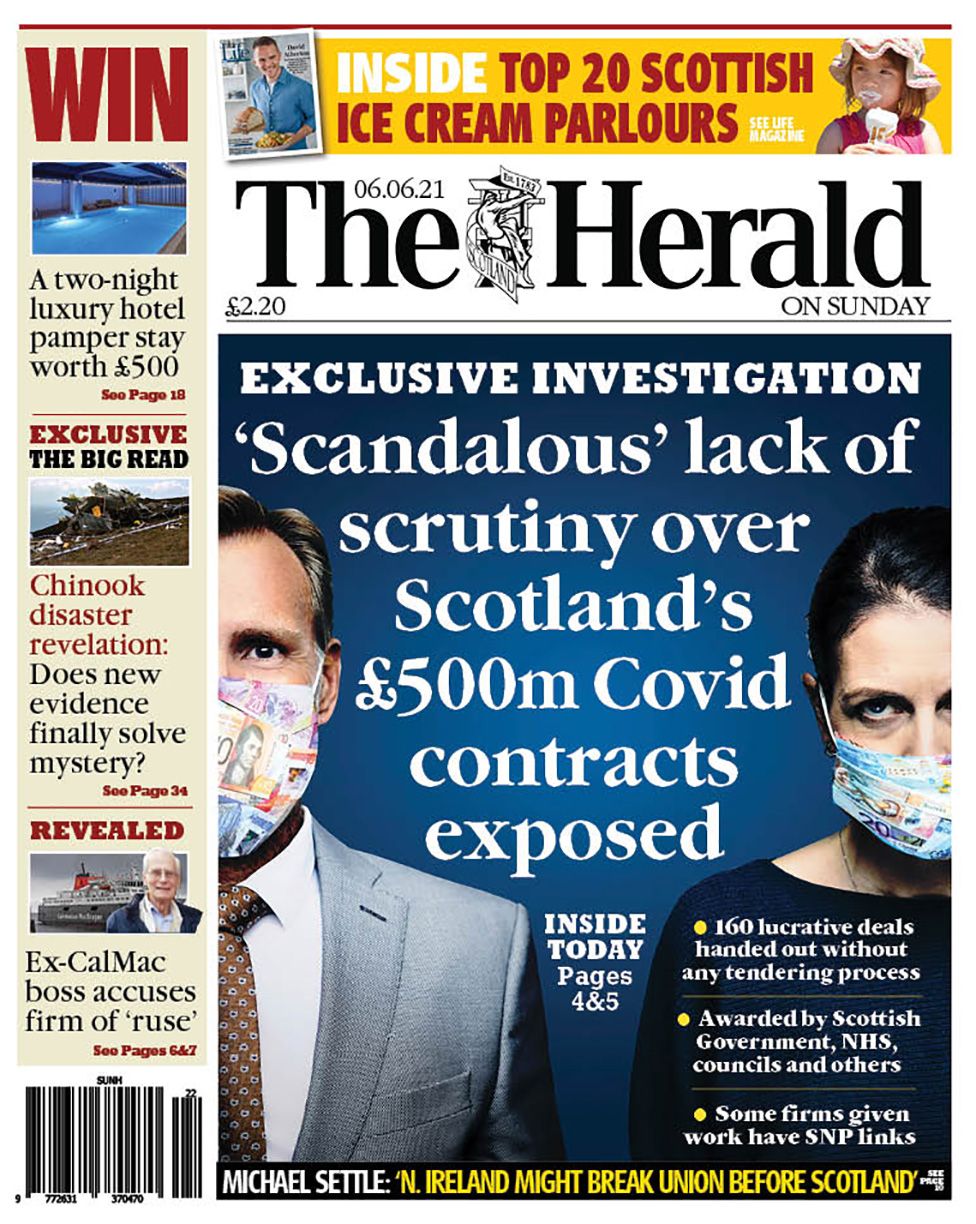 The Herald reports breathlessly:
More than half a billion pounds has been paid out by Scottish public bodies during the coronavirus crisis without any scrutiny. Analysis by the Herald on Sunday of public contracts show more than 160 were awarded by the NHS, Scottish Government, local authorities, and others directly to suppliers without any competitive process.
And, shockingly, 'some' firms have SNP links!
Wait, around 50% of the population is pro-independence so by rights 50% of companies getting contracts might be expected to be owned by or led by someone pro-indy?
Now if any of the contracts went to Nicola's chums at Greenwood Academy, Dreghorn in Ayrshire, that would be a scandal. One of my colleagues who was in the same year group says Nicola didn't have many chums as she was always studying.
You'll remember there was a bit of pressure at the time but all the Herald seems to have found is one out of 169 contracts, going to a firm owned by an 'independence' NOT 'SNP' supporter, which provided call centre support, to help enable the success of contact tracing and another which makes alcohol, then asked to make an alcohol-based hand gel.
Is this mince again from the Herald?