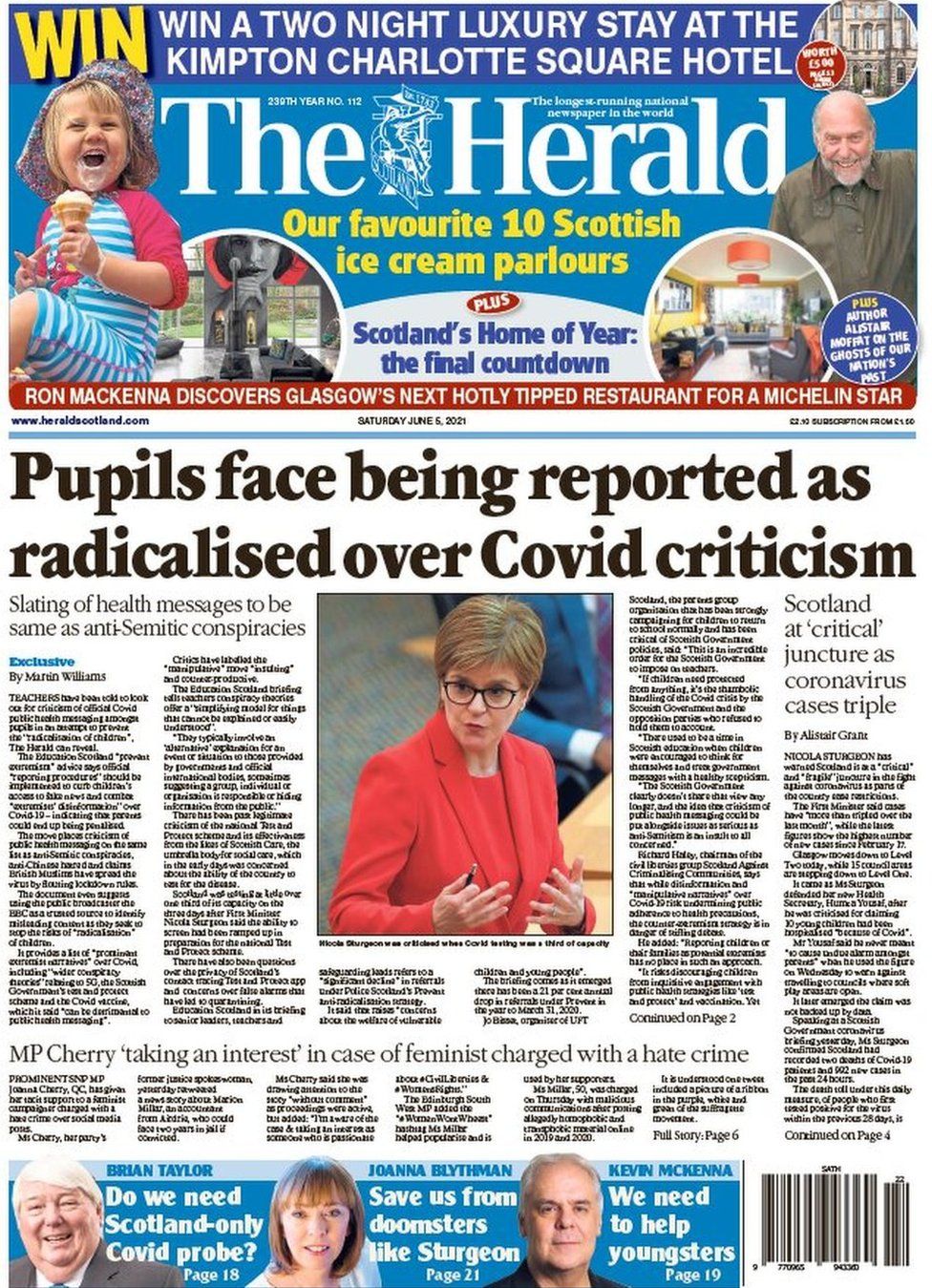 The Herald opens with:
MINISTERS have provoked anger for telling teachers to watch out for critics of Covid-19 public health messaging in a bid to prevent radicalisation of children. The Education Scotland 'prevent extremism' advice says that official "reporting procedures" should be implemented to curb children's access to fake news and combat "extremists' disinformation" over Covid-19 – indicating effectively that the parents could end up carrying the can.
Melodramatc, paranoid, nonsense in a desperate attempt to construct another 'crisis' in schools.
There is a huge amount of fake news, misinformation and downright quackery right across social media and, at times, in the tabloids urging people not to be vaccinated. Millions, mostly among the young of school-age and members of faith or ethnic minority communities are being misled.
This is a threat to all of us. There is strong consensus on the need to fight it. Our MSM has often been the most excited about that threat when it concerns racism, anti-semitism or electoral interference by Russia and uses these phenomena as 'evidence' to attack their economic rivals in social media.
Schools already have policies to counter such threats and children making racist, anti-semitic, homophobic, misogynist and other unacceptable statements will be subject to those same 'official reporting procedures' and parents will be asked to help.
If I still had a wean in S4 and they were spreading this slurry, I'd be happy to get a call from the school. If they were spreading leftist economic theory, on the other hand, I'd increase their pocket money and tell the school how proud I am.