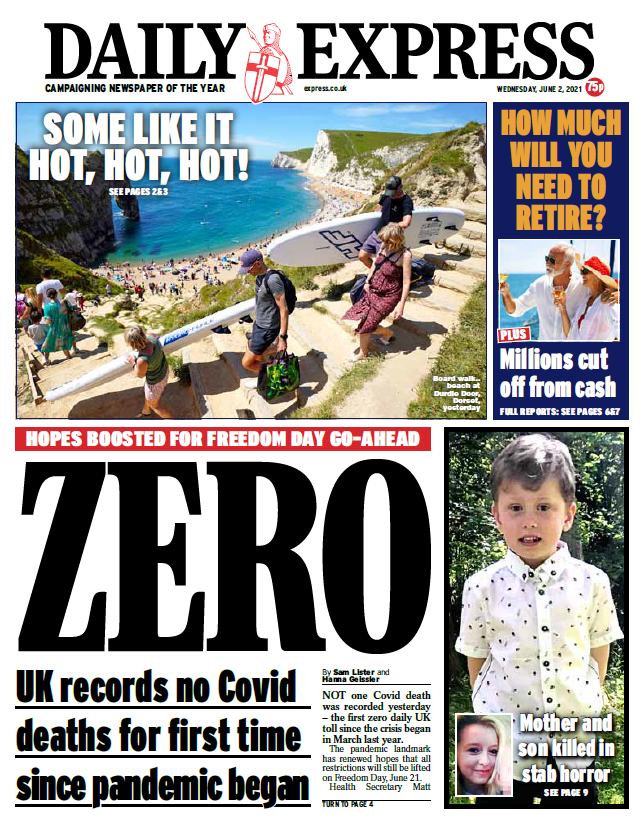 Even yesterday, Tories and allied media were still talking of Scotland's 'no better' performance in pandemic control.
What could more clearly highlight the differences as the Express trumpets the UK's first day without a Covid death.
I was surprised. Not even in the summer of 2020? Not before now, in May?
In Scotland, between June 30th and September 17th, there were 42 days with zero deaths and between May 1st and yesterday, there have been 24 such blessed days.
Might the Scottish Government have done better than the UK Government?